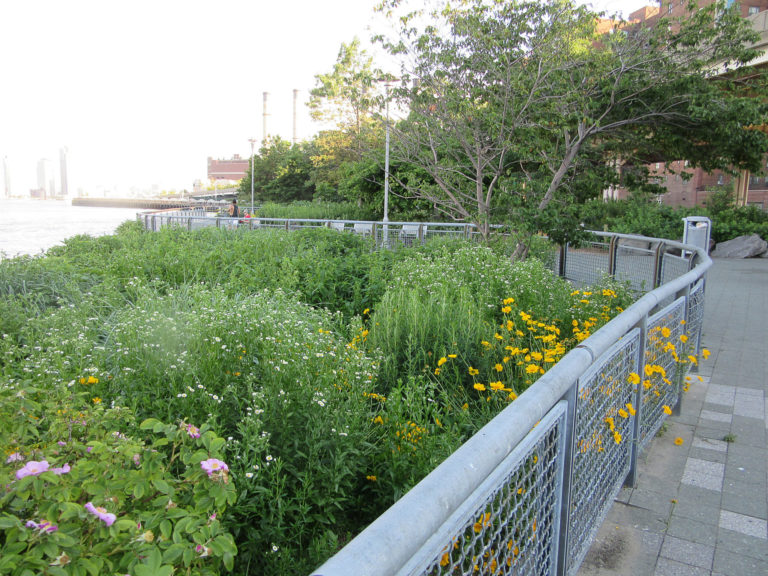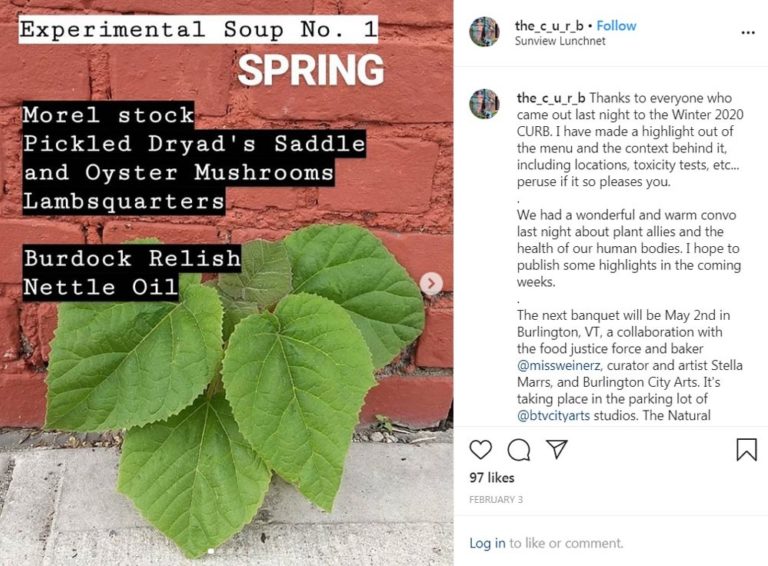 TUE, JULY 7: Candace Thompson Introduction to Foraging with Solar 1
In collaboration with Solar 1, New York City's only self-sustaining, solar-powered building, Thompson presents a video made for this series that focuses on urban foraging in Stuyvesant Cove Park, a public park committed to wild food education and urban permaculture initiatives. Thompson offers foraging tips and preparation techniques and speaks to the importance and ethics of foraging in relation to our corporatized, global food system.
Thompson's C.U.R.B—the Collaborative Urban Resilience Banquet—attempts to adapt to climate changes by meeting (and eating) the vegetation that grows in urban spaces. The ongoing Instagram posts that chart her experiments with urban foraging and her research surrounding the toxins present in the plants she forages.


Based in New York, Candace Thompson is a [human] performer and interdisciplinary media maker fascinated with the feedback loops generated by place, culture, identity, climate, economics, and daily interpersonal interactions. Candace Thompson makes video, audio, web projects, rituals and performance interventions that challenge and examine the truths we assume to be self-evident. Thompson received a BFA in performance from the University of North Carolina at Greensboro. Solar 1 is a not-for-profit organization whose mission is to design and deliver innovative education, training, and technical assistance that fosters sustainability and resiliency in diverse urban environments.
More info on the artist: http://kandeetee.net/
What's happening at Wave Hill