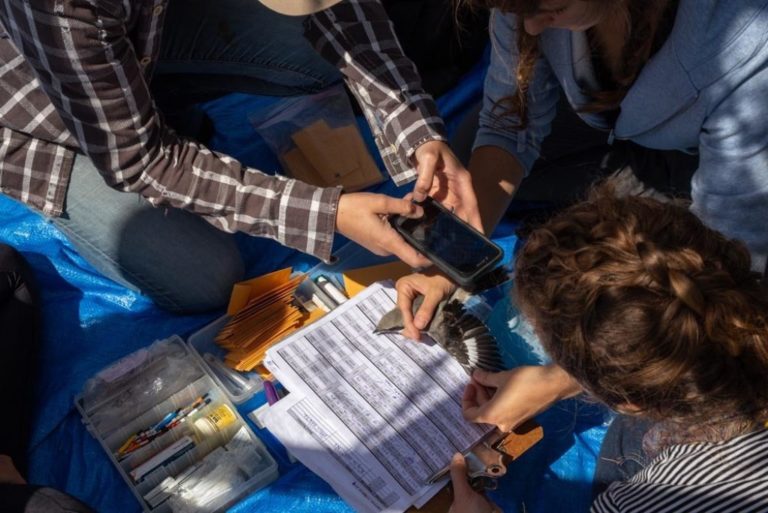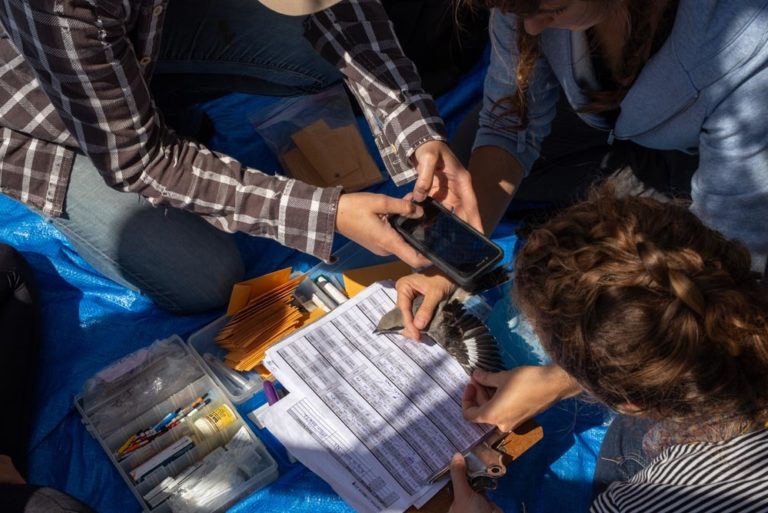 TUE, JULY 21: Richard Ibghy & Marilou Lemmens screen "Banding Young Eastern Loggerhead Shrikes in the Carden Alvar" and discussion with Hazel Wheeler and Jennifer McGregor (LIVE)

Ibghy and Lemmens screen their video "Banding Young Eastern Loggerhead Shrikes in the Carden Alvar", from the series "The Violence of Care", followed by a conversation with biologist Hazel Wheeler and Wave Hill's Senior Curator Jennifer McGregor to discuss interspecies care, particularly for endangered species.
The Violence of Care is an ongoing series of videos that approach interspecies care as a practical form of labor that is fraught with ethical concerns. The series was initiated during a residency at Bemis Center for Contemporary Arts and involved developing relationships with caregivers who interface with animals at a zoo, field station, conservation center and in their backyards. Focused exclusively on different species of birds, the videos portray the range or relationships and choices made to help these animals thrive.



Ibghy and Lemmens live and work in Durham-Sud, Quebec, Canada. They consistently work as a team and have exhibited internationally, including at venues in Canada, South America and Europe. Hazel Wheeler is the Lead Biologist on the Eastern Loggerhead Shrike Recovery Program in Ontario. She has been working at Wildlife Preservation Canada since 2013.
For more info on the artists http://www.ibghylemmens.com/index.html
What's happening at Wave Hill