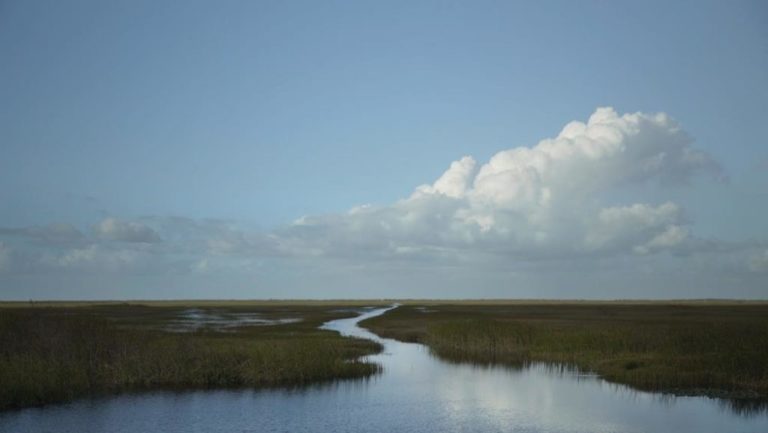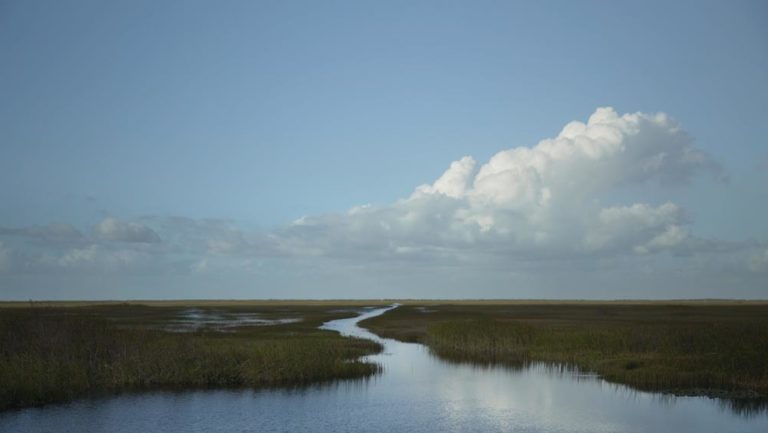 TUE, AUGUST 11: Sasha Wortzel: Nature Walk through the Everglades (LIVE)
Sasha Wortzel and the Reverend Houston Cypress lead a nature walk, followed by a conversation where which they discuss South Florida's vulnerable aquatic ecosystems, including coastal areas and the Everglades. The artist will also talk about the history and future of these unique landscapes and ecosystems.


Sasha Wortzel is working on an ongoing series "River of Grass," which recounts the Everglades' violent past and warns of Florida's precarious future. An homage to Marjory Stoneman Douglas's book The Everglades: River of Grass (1947), Wortzel's film explores how Florida's vulnerability to climate change is rooted in the Everglades' ongoing legacies of colonization. This project has received generous support from the Sundance Documentary Fund and Field of Vision.
The artist and filmmaker was born and raised on the coast of southwest Florida and has worked in New York and Miami. Wortzel blends documentary and narrative storytelling, her films, installations, and performances explore how structures of power shape our lives around race, gender, desire, and landscape. Her work has been presented widely in film and museum venues. Wortzel received an MFA in Integrated Media Arts from Hunter College.
For more info on the artist: http://www.sashawortzel.com
Rev. Houston R. Cypress (He/They). Two-Spirit Poet, Artist, and Environmentalist from the Otter Clan of the Miccosukee Tribe. Art, conflict management, multimedia communications, gender diversity and spirituality are priorities that he contributes via local, regional, and international organizations. He invites you to join him in creating portals between worlds.
What's happening at Wave Hill