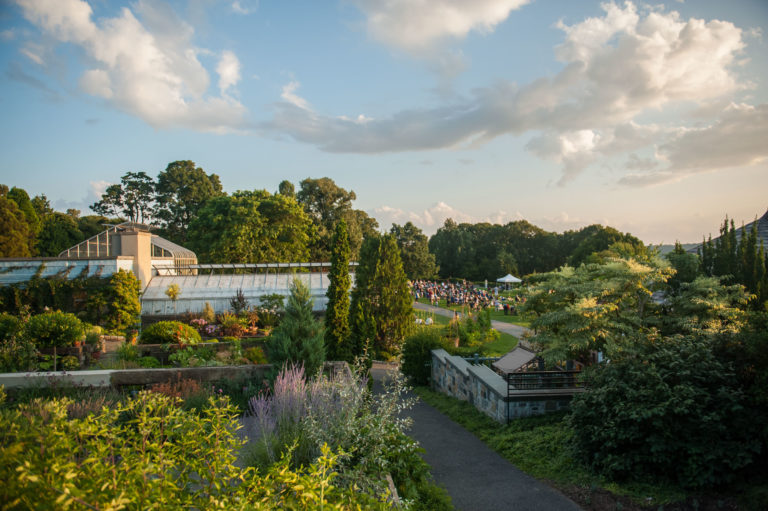 When
Price
$12/adults; $8/students/seniors; $6/children 6-18; FREE for Members and children under 6
Register

Feel the beat of the Afro Latin Jazz Ensemble, an octet made up of some of the most virtuosic musicians in jazz today. Based in New York City, the ensemble is part of the Afro Latin Jazz Alliance, founded by Grammy-award winning pianist and composer Arturo O'Farrill. Their repertoire honors the pioneers of Latin jazz, like Mario Bauzá and Tito Puente, while keeping a strong foothold in progressing that music by performing contemporary compositions of the genre.
Registration encouraged, but not required, online or by calling 718.549.3200 x251. In the event of inclement weather, this event will move to Armor Hall, in Wave Hill House. Capacity there is limited and registered guests receive priority seating. Premium admission is in effect from 4PM to 8PM each Sunset Wednesday. Passes and discounts, including guest passes, Culture Pass, AHS, etc., will not be accepted starting at 4PM. Member-for-a-Day passes are accepted.
Sunset Wednesdays take place on the Great Lawn. You may bring folding chairs, but blankets are not permitted, and visitors may picnic only in designated picnic areas. The closest to the Great Lawn is adjacent to Glyndor Gallery. The Café and Shop are open until 7PM.

Questions? Please email us at information@wavehill.org or call the telephone number and extension above.
This summer, as part of the Festival of New York, we are delighted to offer four Sunset Wednesday concerts and an outdoor dance party. The Festival of New York is a series of events across the five boroughs made up of more than 200 partner organizations, including public institutions and local businesses spanning arts and culture, athletics, community service, education, parks and hospitality.
More from Sunset Wednesdays 2022