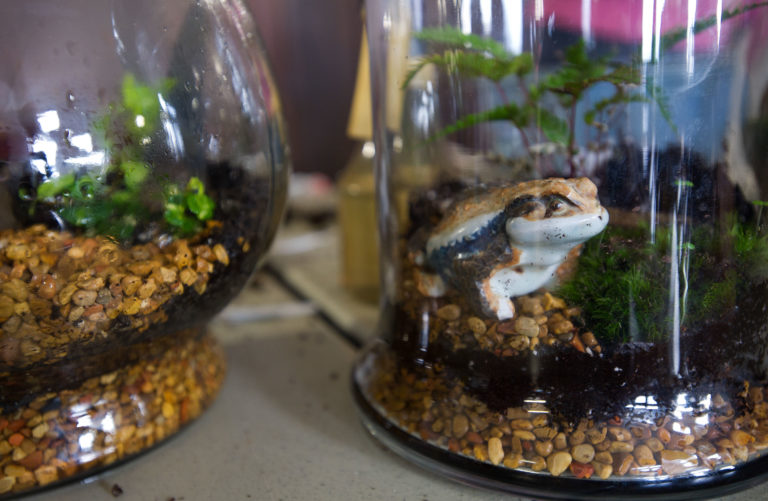 When
Price
$50, including admission to the grounds. Wave Hill Members save 10%
Register
Design and plant a fanciful, miniature landscape in a glass container with a selection of diminutive tropical plants, perfect for home or office. Director of Public Programs Laurel Rimmer provides plants, materials and personal assistance in this popular annual workshop. Go green! Bring your own container and receive an extra plant or ceramic figurine for your terrarium. Ages 8 and older welcome with an adult. Snow date: February 26.
Registration required, online or at 718.549.3200 x251.
Questions? Please email us at information@wavehill.org or call the telephone number and extension above.
This workshop is located in Wave Hill House and is accessible to all participants with varying mobility use. Chairs are provided. Terrariums will be partially enclosed glass structures, which will require dexterous use of hands to arrange contents.