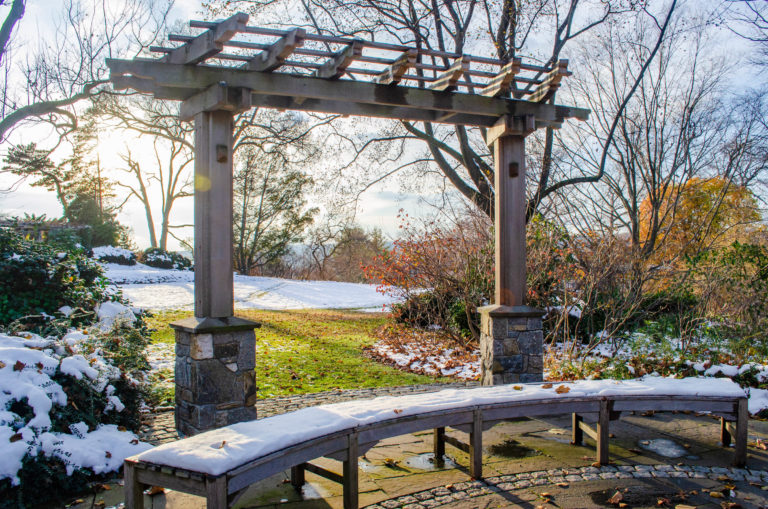 When
Where
Meet at the Perkins Visitor Center 
Price
$15, including admission to the grounds. Wave Hill Members save 10%. 
CANCELED DUE TO WINTER STORM
In the depths of winter, the "bones" of the garden become apparent. Bed edges are revealed, walls and trellises have shaken off their vines and hedges stand tall and prominent. Join Senior Horticultural Interpreter Jess Brey on a walk through the winter landscape, learning to appreciate the permanent elements of the garden, and how they guide the overall design. This is the second in a Winter Walks Series. Participants in any of the walks in the series receive a $5 drink voucher to redeem in The Café for a warm beverage after the walk. Severe weather cancels. This walk also takes place on Thursday, January 27.
Advance registration encouraged online or at 718.549.3200 x251. Day-of registration based on availability and not guaranteed. Program size is extremely limited. Questions? Please email us at information@wavehill.org or call the telephone number and extension above.

Walks follow a route along mixed-material pathways with varying elevations.