A magnificent collection of cone-bearing trees
The cone-bearing trees in this fine collection were selected for their attractive habits and interesting foliage. They maintain an air of calm dignity, even on the coldest days in winter. A row of Norway spruce, planted along the northern property line in the 1930s, provides protection for some of the less hardy trees, planted in more recent decades.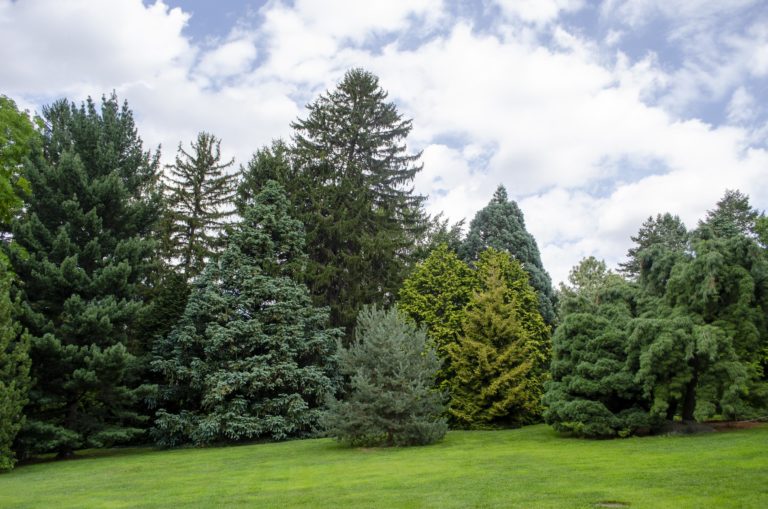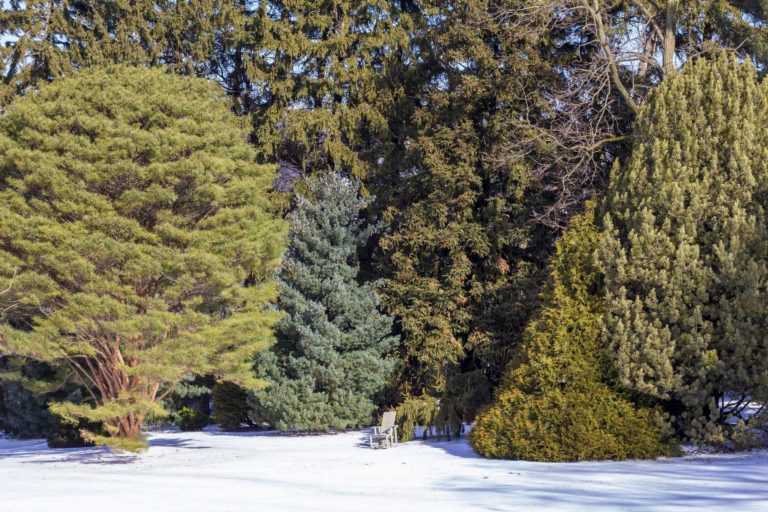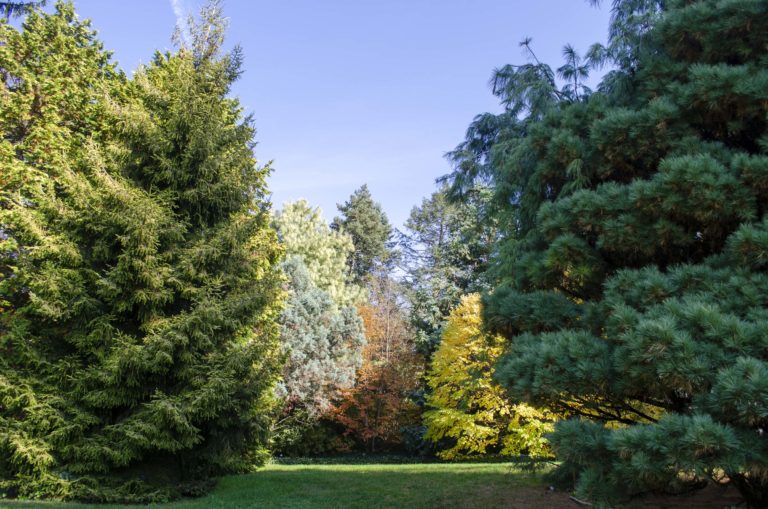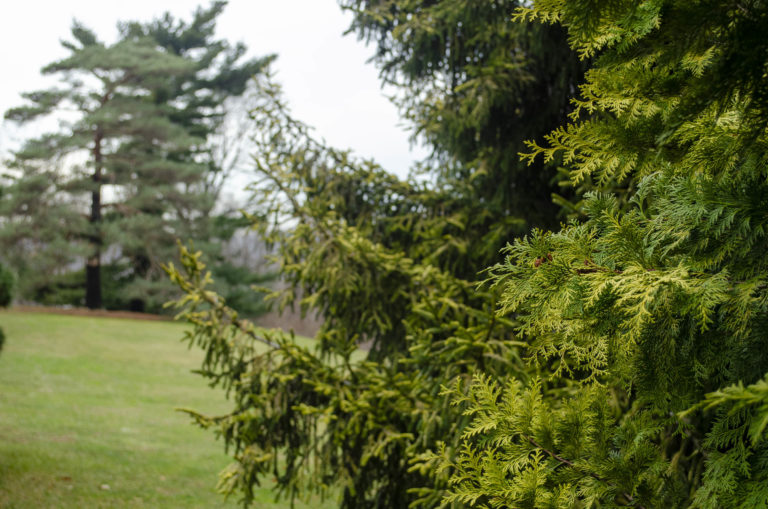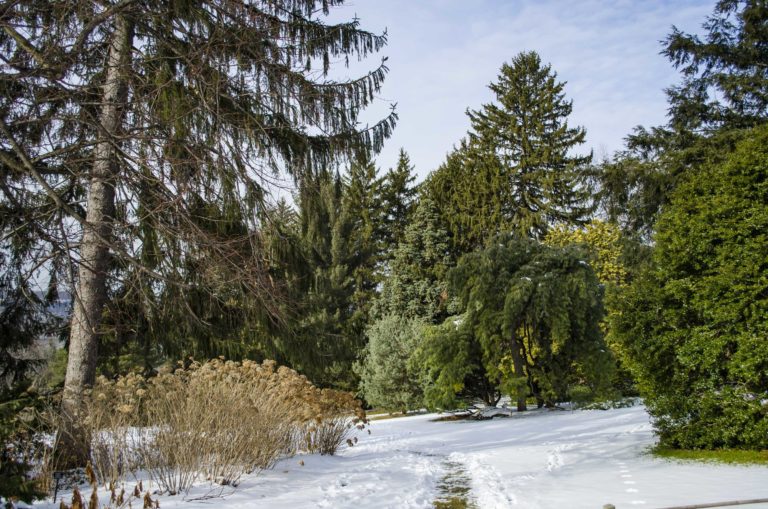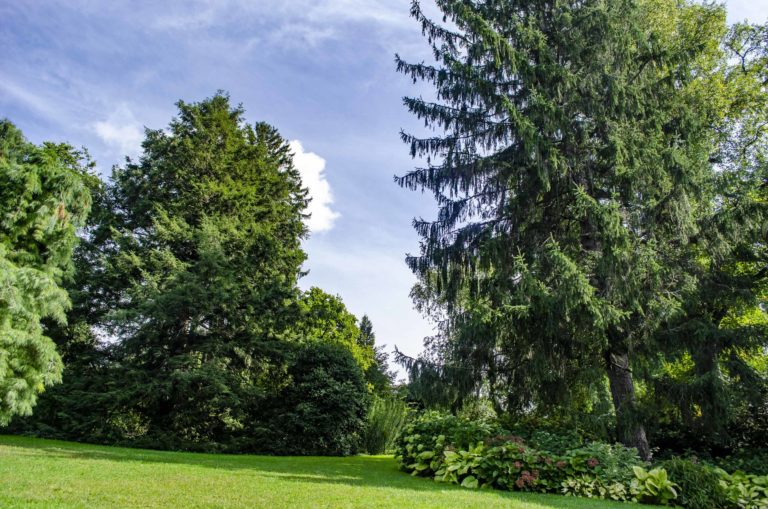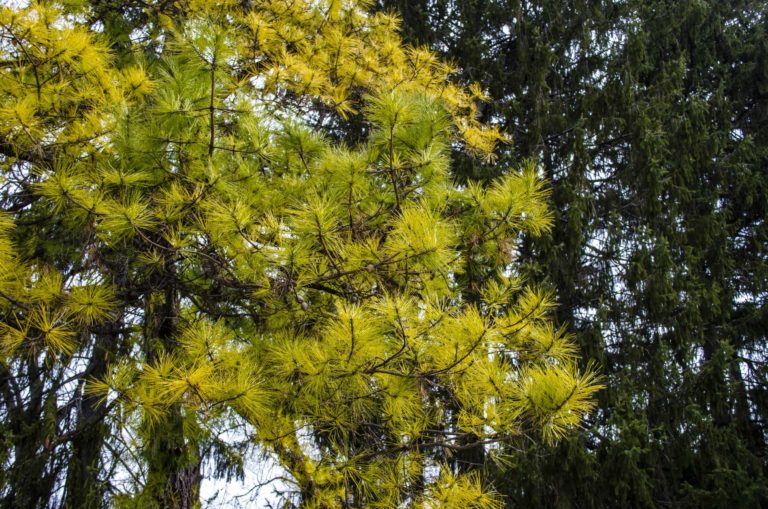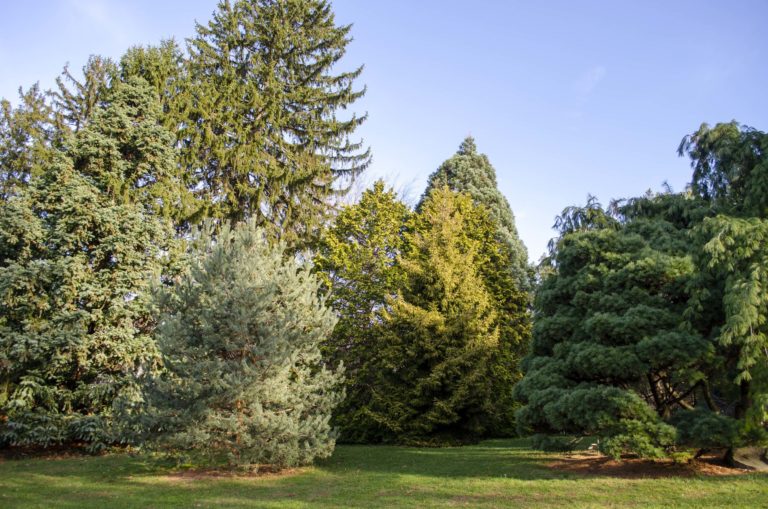 A stately sweep of individuals
Perhaps more than any other part of the gardens, the conifers are enjoyed as individuals, not just for their interest as a collection.
The blue-gray (glaucous) forms of the sequoia, like the one below, are somewhat hardier than the species and better suited to our northeastern climate. This magnificent conifer was raised from cuttings sent to Wave Hill approximately 40 years ago.

Perhaps in a thousand years or so its stature will rival that of its western brethren!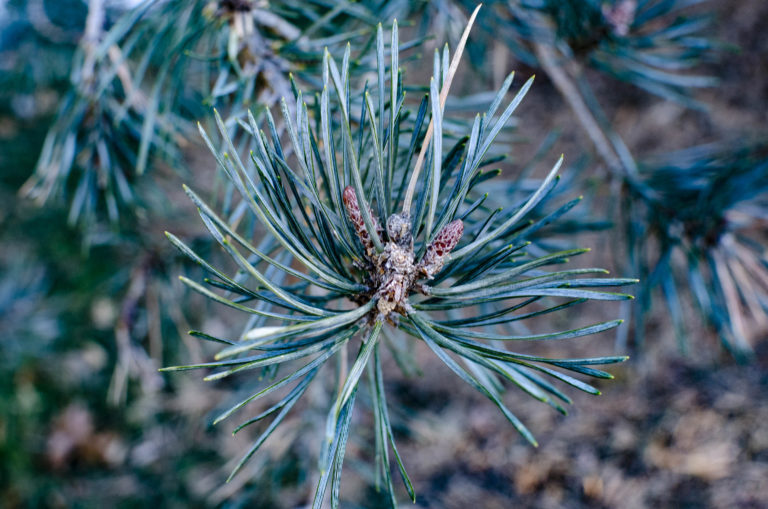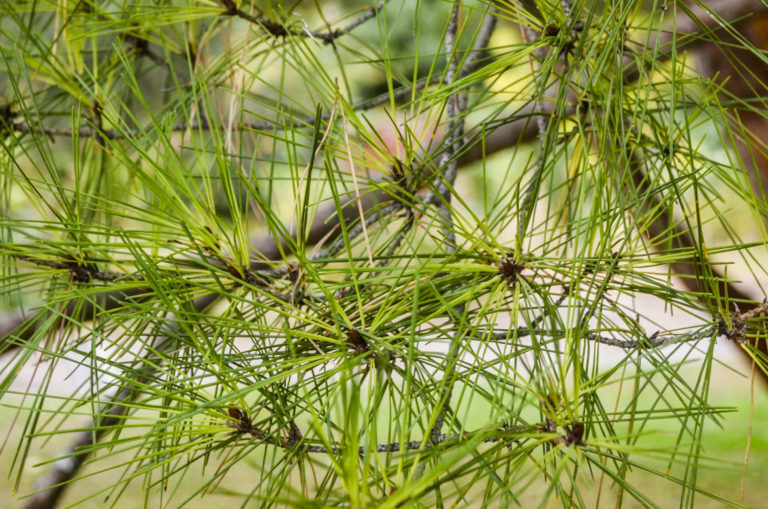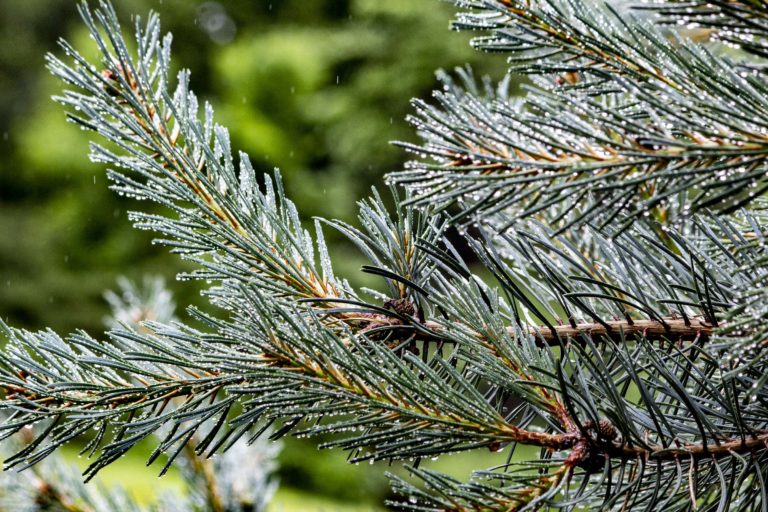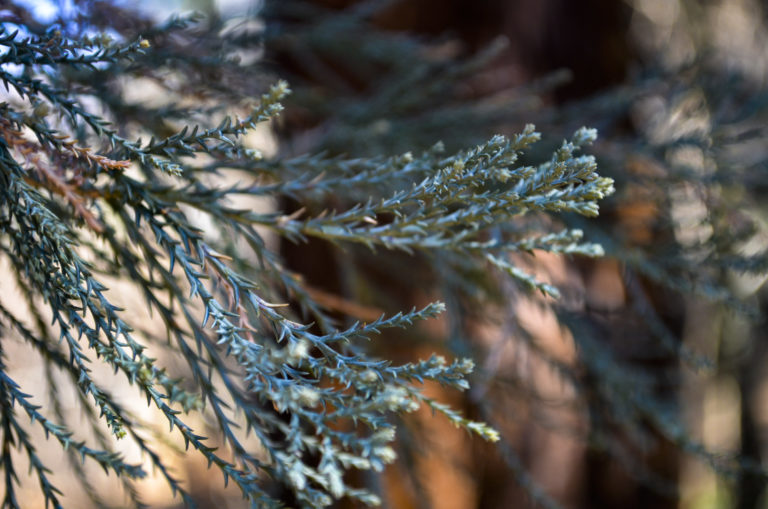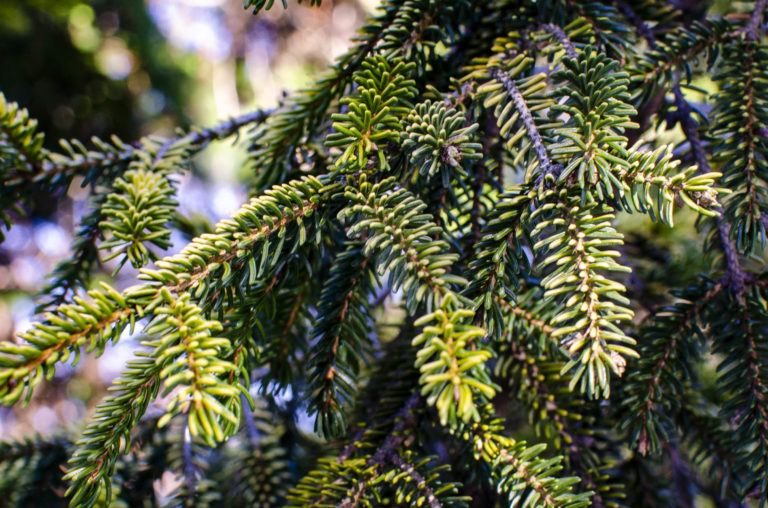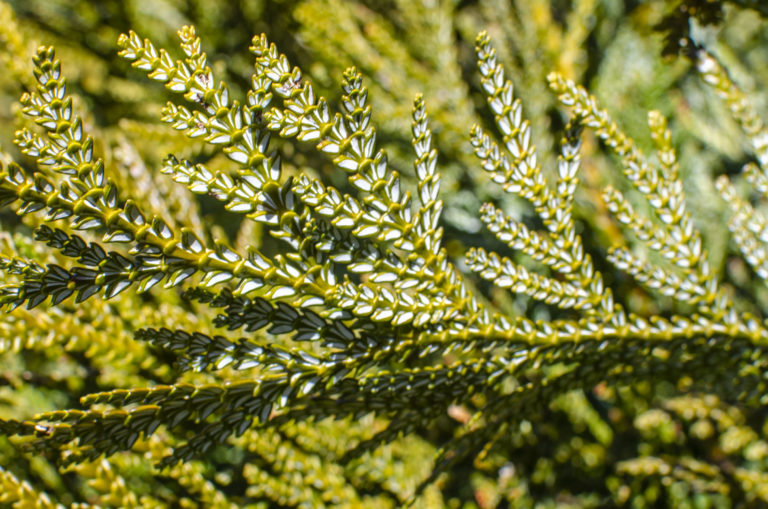 Needles and Scale-like Foliage
The finely-needled pine and spruce and the more scale-like foliage of cypress and arborvitae contrast with China fir, with its wide, flattened needles.
Situated just beyond Armor Hall, the northern wing of historic Wave Hill House, in fine weather the Conifer Slope often becomes an extension of the Family Art Project, which meets Saturday and Sunday mornings.
Photo: Joshua Bright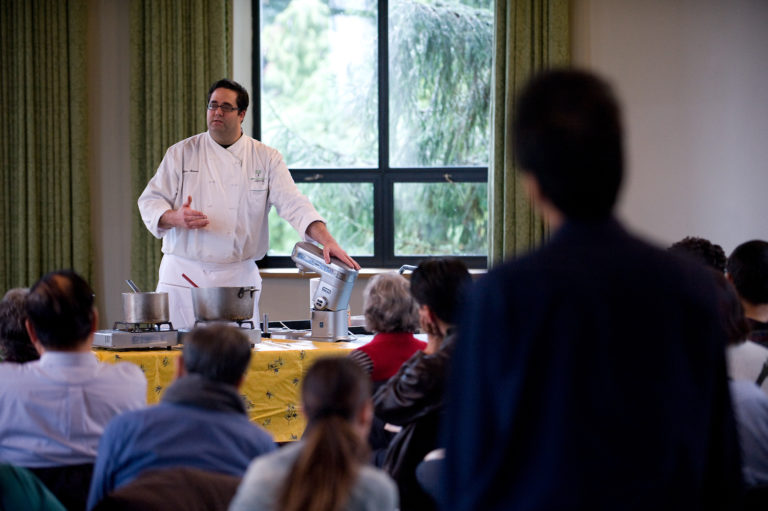 And showing just how widely garden staff mine the landscape for ways to connect visitors to life away from the garden, a chef for our exclusive caterer Great Performances has been known to offer a demonstration of tasty culinary conifers.

Photo: Joshua Bright
More on the Conifer Slope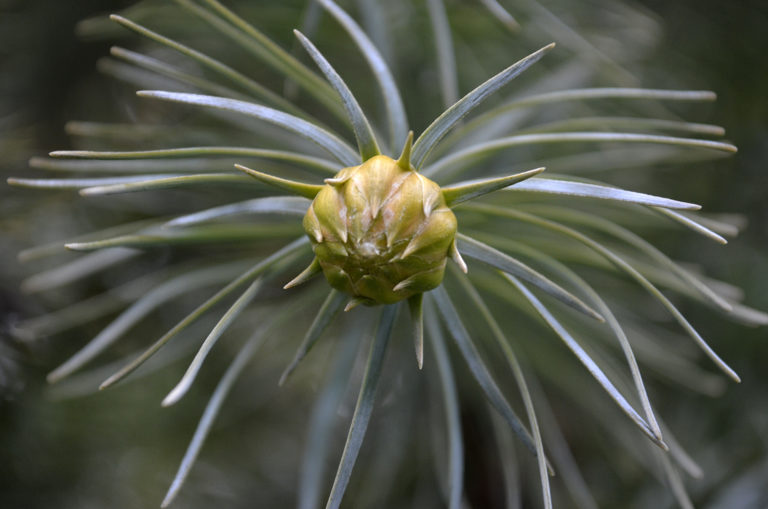 China fir
Despite the common name of China fir, this is not actually a fir. Its closest relatives are in the cypress family (Cupressaceae), which includes the junipers and the giant sequoia.
Learn more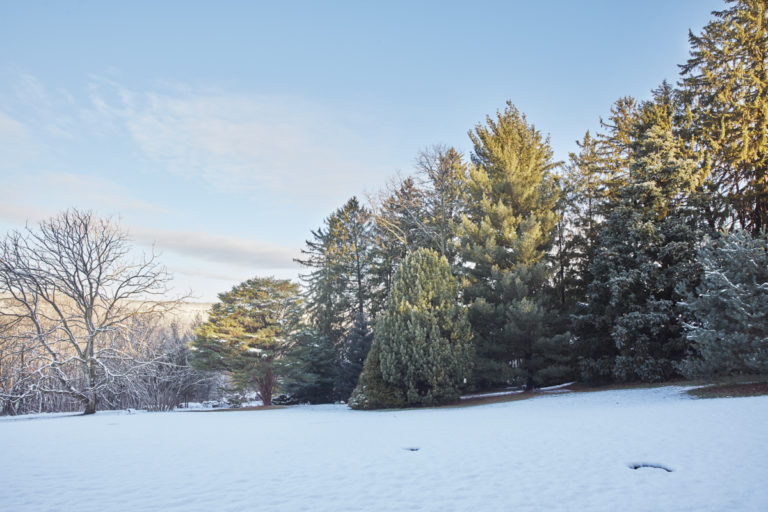 The Conifer Slope in Winter
A walk among conifers has a calming effect and a winter stroll around our Conifer Slope is a restful experience
Learn more