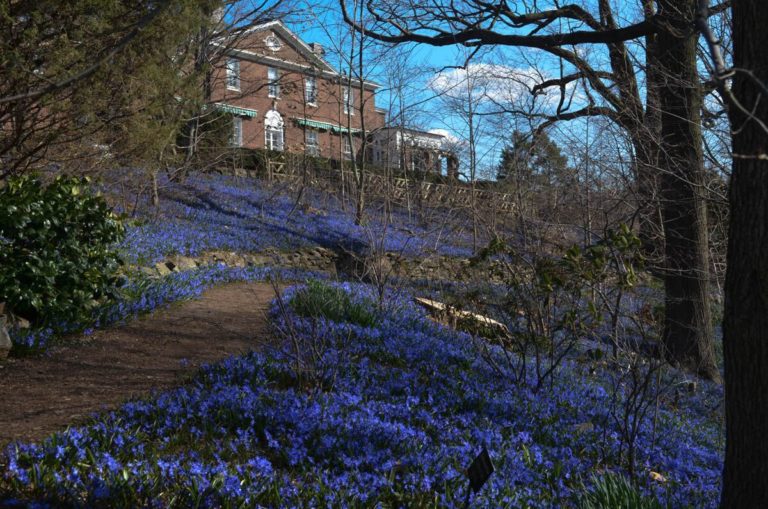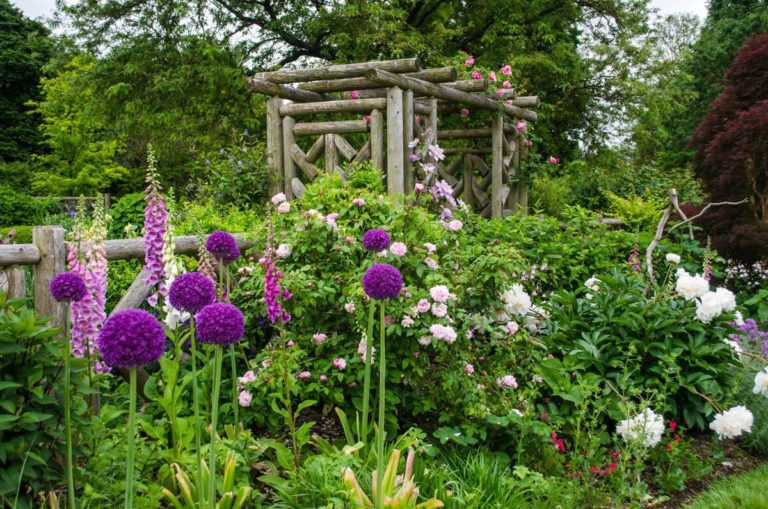 A Succession of Blooms
Sweet spring! What a thrill it is to see the subtle hues of winter give way to a landscape of colorful blooms and soft foliage. Bulbs emerge, covering the ground with their greenery and revealing brilliant bursts of color. With the garden temporarily closed, we are especially pleased to be able to share the beauty of Wave Hill in spring.
The Wild Garden begins a floral succession with pearly white snowdrops and the nodding chartreuse, white, or dusky-pink blooms of hellebores. Crocuses follow, in shades of yellow, white and blue and diminutive species tulips open in a variety of tints.
By late spring, there is color and fragrance everywhere. Lilacs, magnolias, flowering cherries and crabapples preside over drifts of cultivated tulips and alluring trilliums.
Spring is Everywhere
From the woodlands carpeted with deep blue glory-of-the-snow to the flowering trees to trillium, ferns and crocuses, every part of the garden is alive with spring.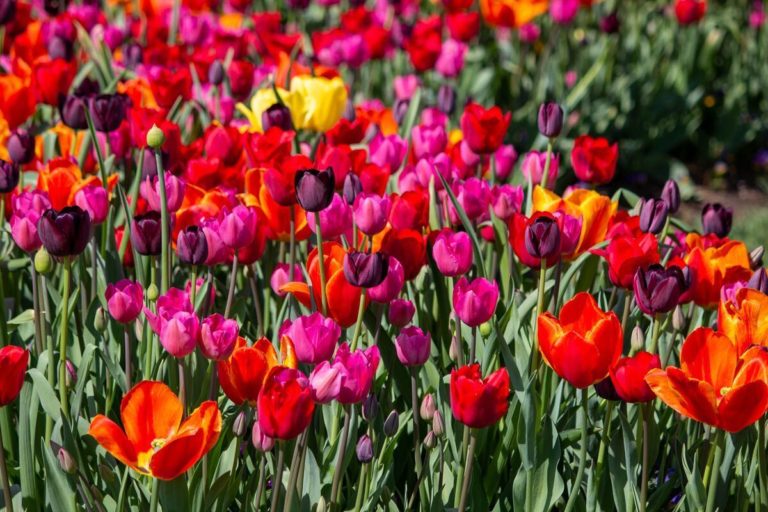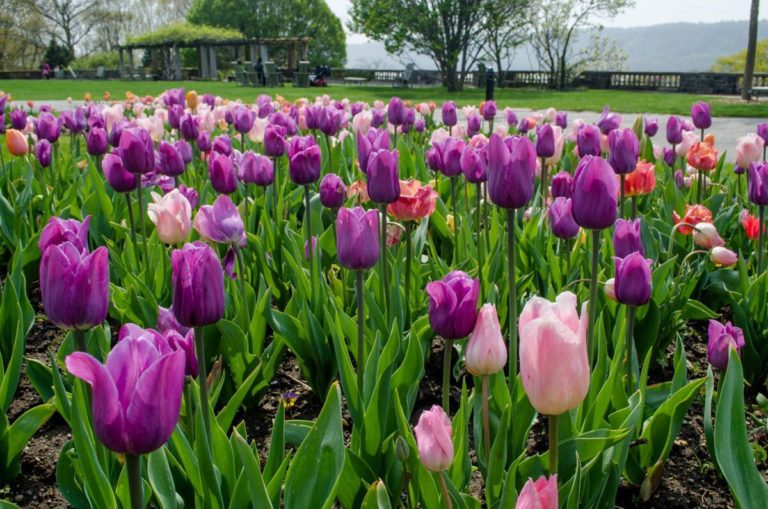 The Paisley Bed
Shaped like the teardrop motif of a Paisley pattern, this bed is planted with a succession of plantings from season to season and from year to year. Colorful tulips kick off the spring display.
See More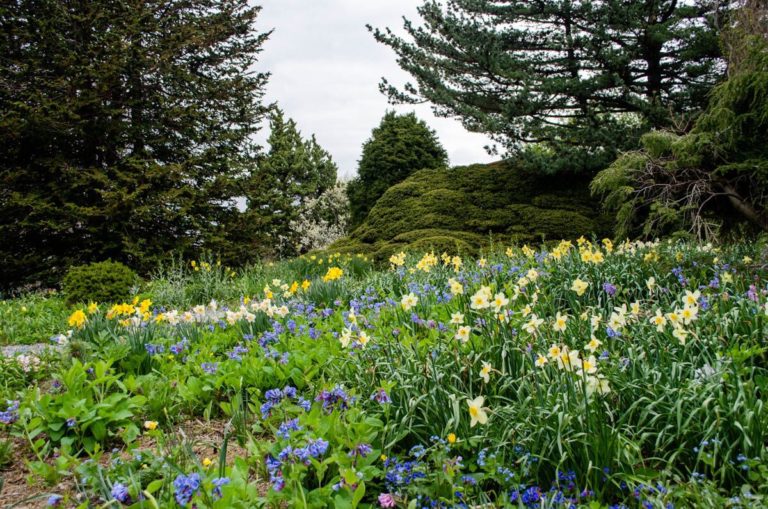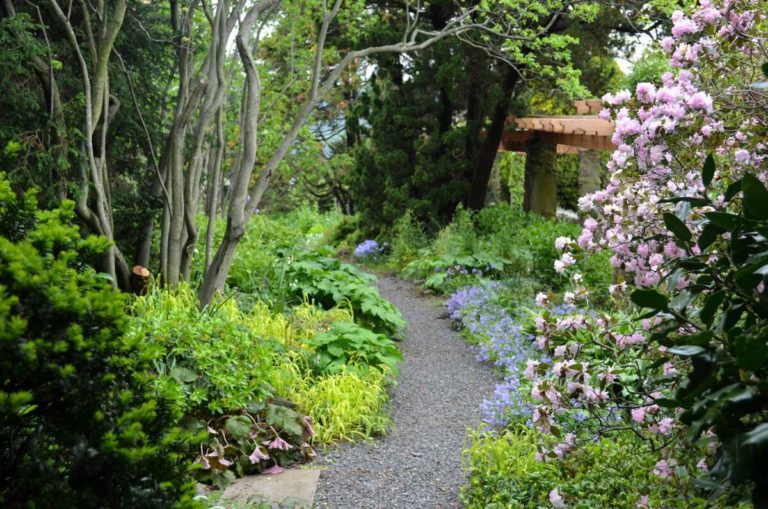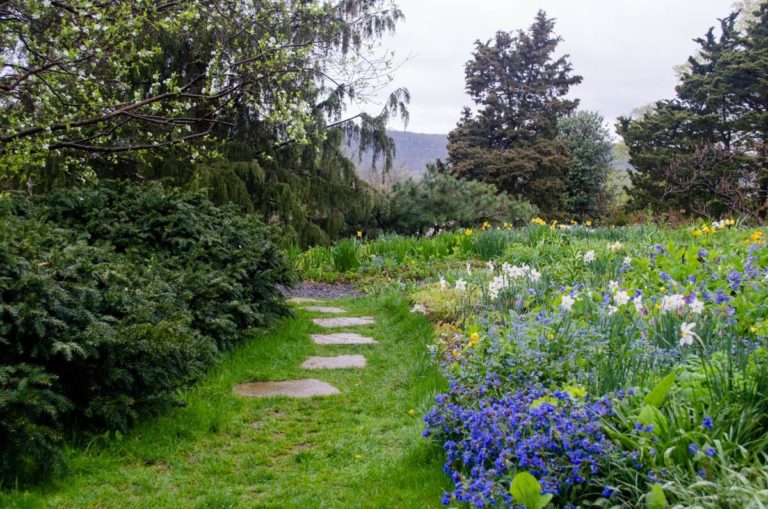 The Wild Garden
This naturalistic garden is at its most enchanting in spring. Tiny species of tulips, rock cresses and fritillaries pop up and flower in rapid succession, while above them, azaleas, dogwoods and crabapples bloom in profusion.
See More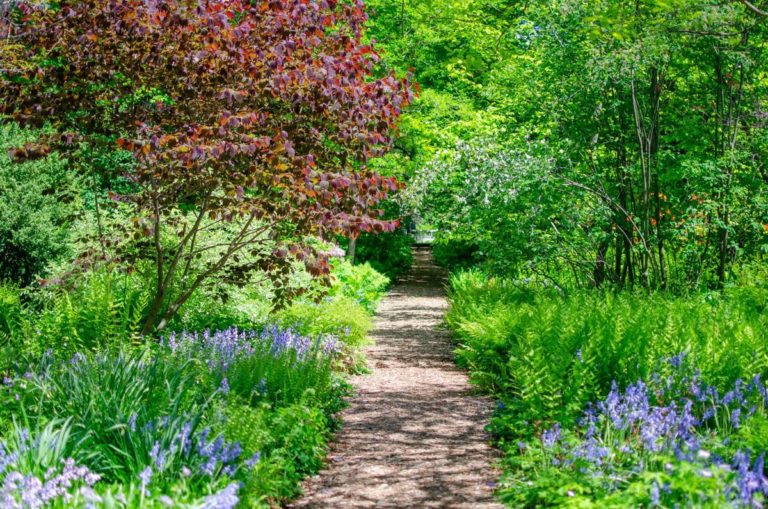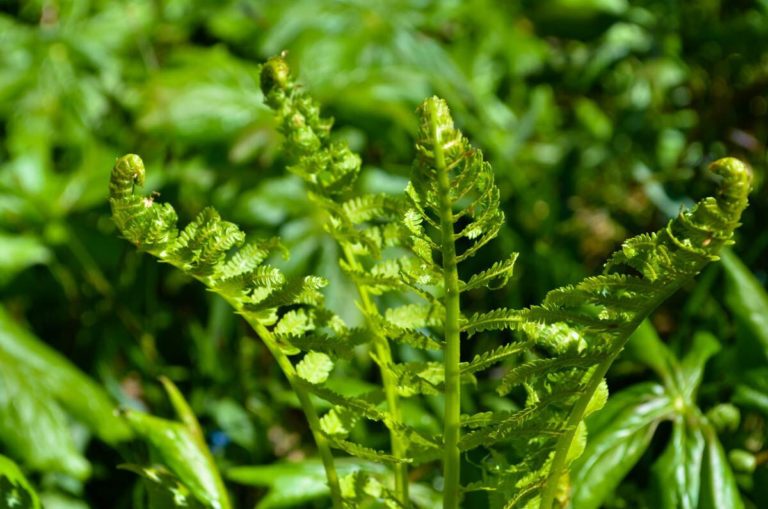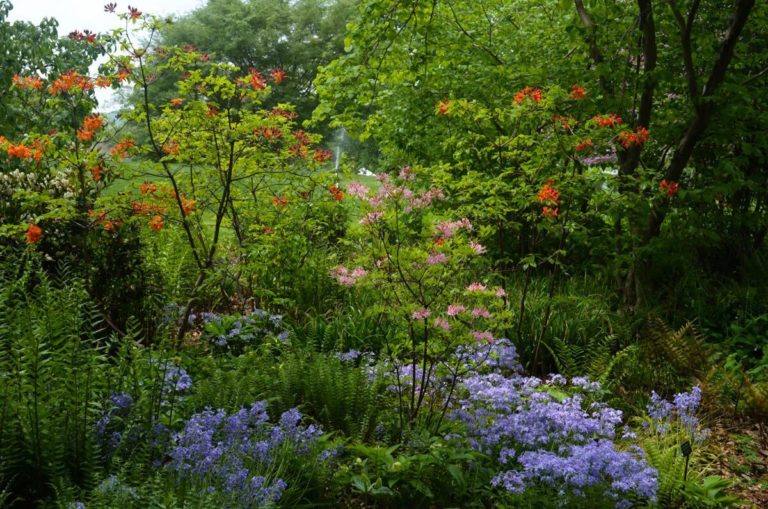 The Shade Border
This leafy area displays a great variety of ferns and other shade-loving plants. Woodland blooms cover the ground in spring, including native dogtooth violets, trilliums and elegant, dark-hued Canton fairy bells. A path runs through these plantings and leads to the Shade Border Arbor, a contemplative place to sit and take in this floral tapestry.
Branching Out
In a new initiative, Wave Hill is offering a range of virtual media activities and programs for exploring nature, music and art wherever you are.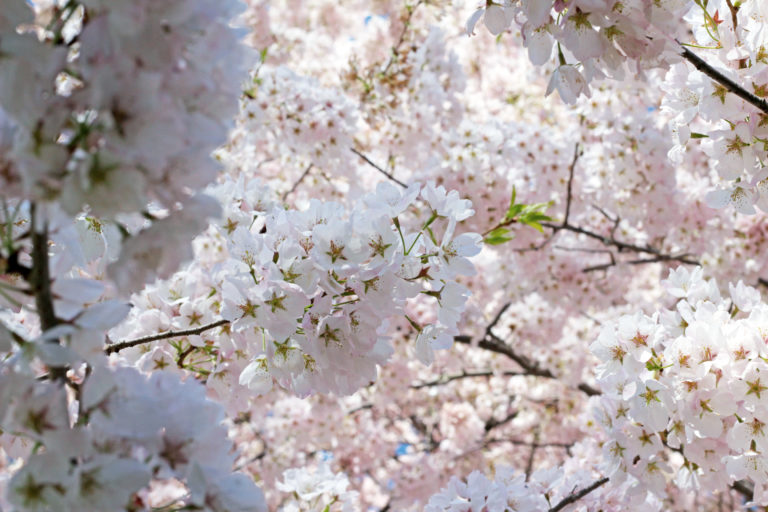 This interactive series led by artist Wennie Huang explores drawing and layering collage or mixed media. Each session includes a demo, Q&A, time for artists to work on their own work and a critique at the end. This four-session series continues on April 30, May 7 and May 14.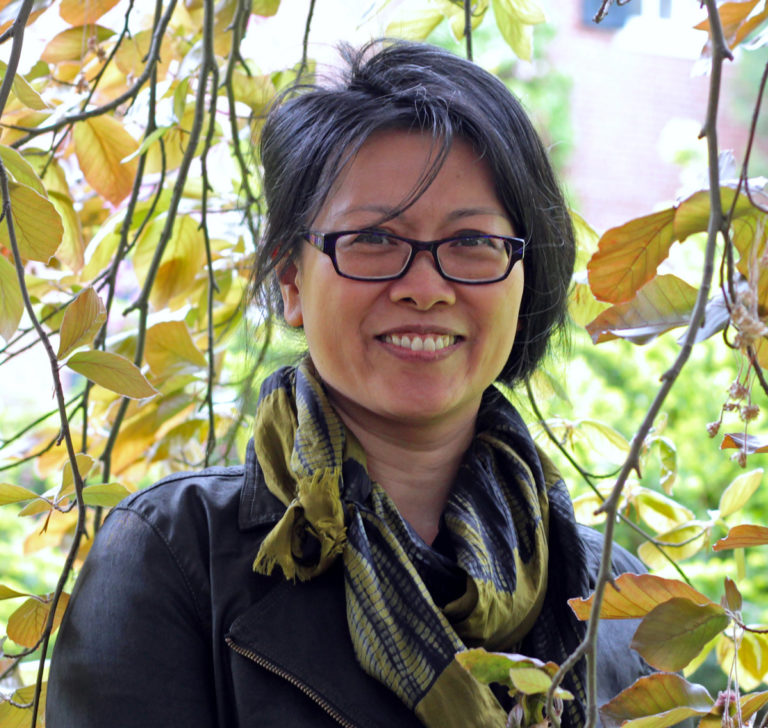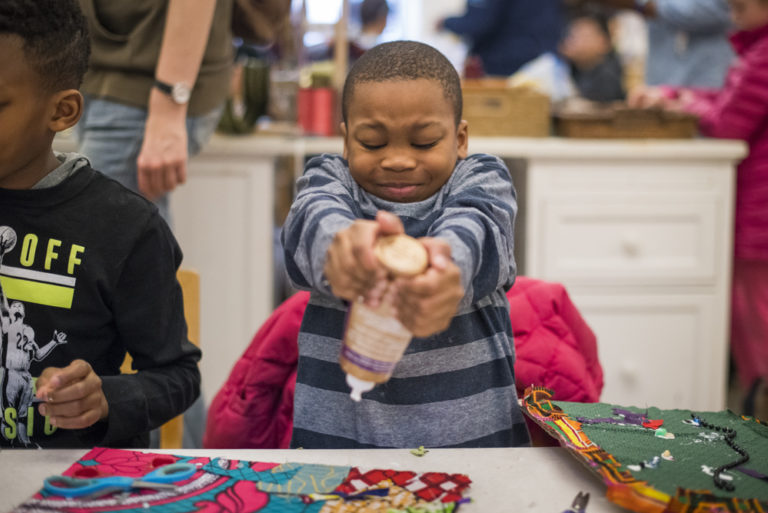 Draw from personal and cultural experiences to reimagine your relationship to nature. Use your own silhouette as the canvas to map out your relationship to the land. Create the topographies that trace your roots and routes from your own memorabilia, including junk mail, letters, maps and family records.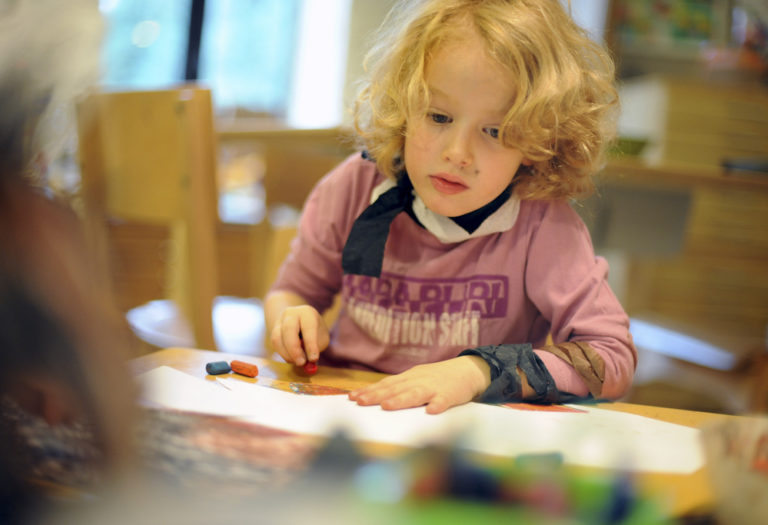 Listen to your perennial plants, and let them tell you how exactly they want to be cared for. Learn from perennials that grow, bloom and thrive in some seasons, and know when to...
A free, virtual development series for caregivers teaching children to gain skills, resources and support for cultivating a rich, at-home education environment.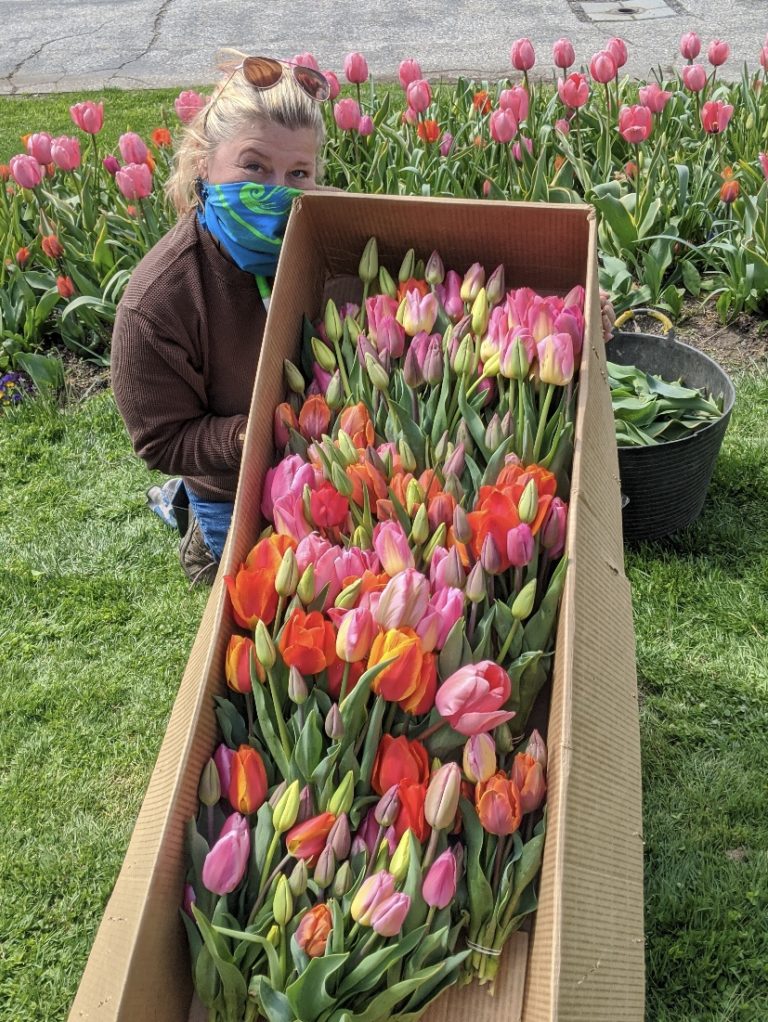 Tulips from the Paisley Bed
This spring, Wave Hill donated these beautiful bunches of fresh-cut tulips to the residents of the Hebrew Home of Riverdale, a nursing home nearby. With no Wave Hill visitors to appreciate these blooms, we were so happy to share them and spread some seasonal joy.