Beautiful Birds of Prey
Falconer and educator Brian Bradley helps us get a closer look at spectacular birds of prey. Check back each week to meet more amazing raptors!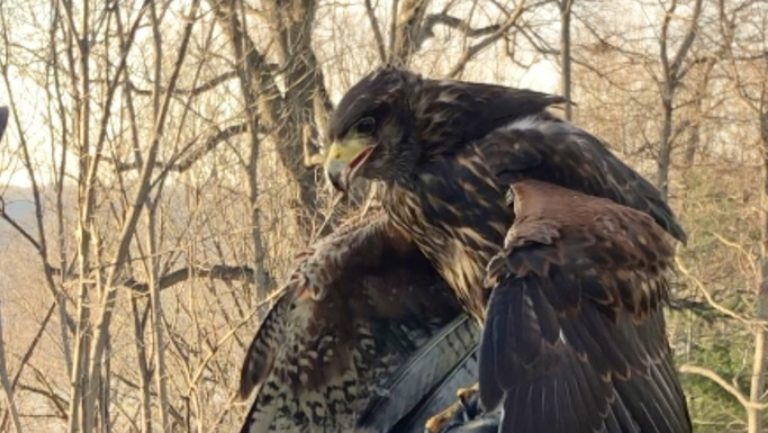 Harris's Hawk
A Harris's hawk practices hunting skills on a flyby Wave Hill House in pursuit of rabbit meat, with falconer and educator Brian Bradley. Desert lowlands are the native habitat of this beautiful raptor.
Learn More