Virtual Garden Concerts
This Spring 2021 series of virtual concerts brings together artists who have established relationships with Wave Hill.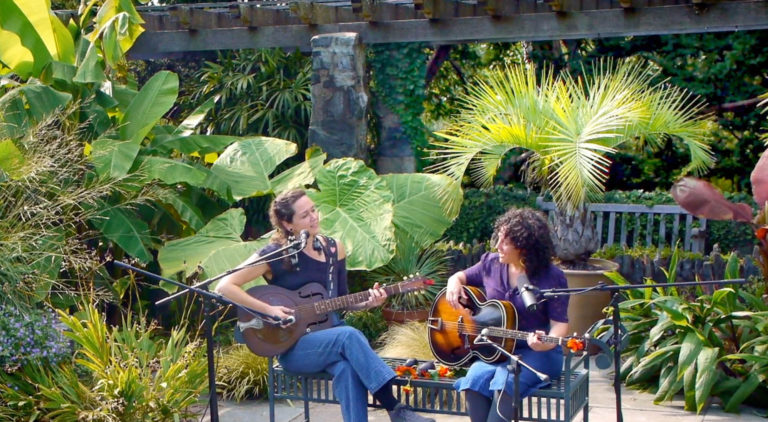 Mamie Minch & Tamar Korn
Filmed in Wave Hill's Aquatic Garden, this duo performance features Mamie Minch and Tamar Korn, who are each acclaimed solo performers in their own rights. When performing together, they create a unique universe of sound.
Watch Concert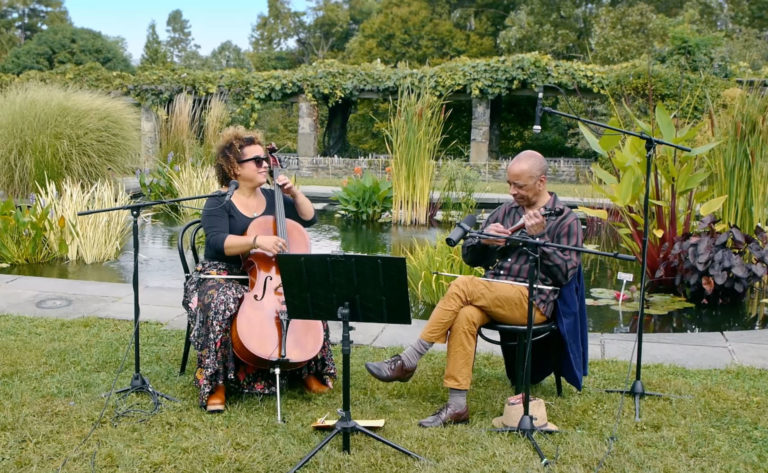 Marika Hughes & Charlie Burnham
A wonderful, uplifting session of music and nature at Wave Hill. Filmed in the Aquatic Garden, performers Marika Hughes and Charlie Burnham fill the air with rich sounds.
Watch Concert
The PubliQuartet
Applauded by The Washington Post as "a perfect encapsulation of today's trends in chamber music," the PUBLIQuartet's modern interpretation of chamber music makes them one of the most dynamic groups of their generation. This concert was filmed in Armor Hall.
Watch Concert