Family Art Project
The Family Art Project is an intergenerational drop-in program for families to come together, appreciate lessons that nature has to share, and draw on their own personal and cultural experiences to cultivate a deeper relationship to the environment. Each weekend's themed project encourages creativity and experimentation by incorporating a range of art techniques using natural and upcycled materials.
Join us at the Family Art Project to experience stories, explore your own creative capacity, and build community while creating art inspired by nature and different cultures.
Program Information
Drop-in program on most Saturdays and Sundays, 10AM-1PM. Check the Calendar for specific dates and projects.
Free with the cost of admission. Complimentary admission to the grounds on Saturdays is offered until noon.
New Online Series: Depth in Distance
Explore Depth in Distance together through weekly videos that are based on our previously planned projects and made relevant to our current situation. Everyone can do these projects at home with a little bit of creativity and imagination.
Family Art Project Values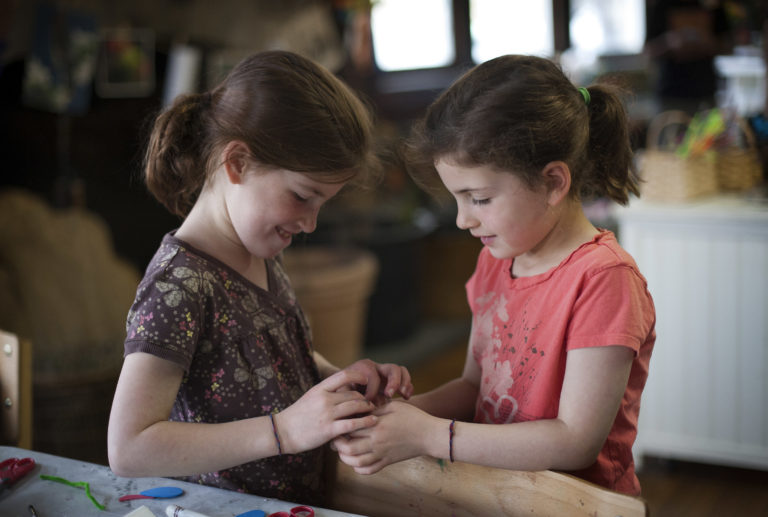 Care
| | |
| --- | --- |
| | By working together, listening to each other's stories and learning about the world around us, we nurture individuals who care for nature and for one another. |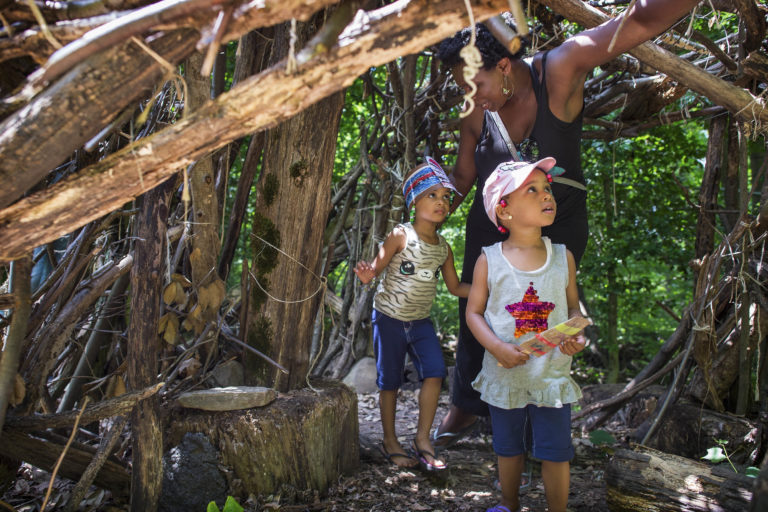 Curiosity
| | |
| --- | --- |
| | We are curious about what nature has to teach us, and use our curiosity as a tool for learning and deepening our relationship to the environment and our community. |
Imagination
| | |
| --- | --- |
| | We provide a welcoming, supportive communal space that allows us to unleash our wild imaginations in the stories we tell and the art we create. |