Family Art Project is Back Onsite!
We are thrilled to welcome families back onsite—carefully—in April, with projects closely tuned to the spring season.
The Family Art Project is an intergenerational program for families to come together, appreciate lessons that nature has to share, and draw on their own personal and cultural experiences to cultivate a deeper relationship to the environment. Each weekend's themed project encourages creativity and experimentation by incorporating a range of art techniques using natural and upcycled materials.
Join us at the Family Art Project to experience stories, explore your own creative capacity, and build community while creating art inspired by nature and different cultures.
Program Information
Onsite, drop-in programs on most Saturdays and Sundays, 10AM-1PM.

Check the Calendar for specific dates and projects.
For questions, contact:
New Guidelines for Spring 2021
To assure that we all feel safe and welcomed, special rules will be in effect:
Family Art Project will happen outdoors. Be sure to dress appropriately for the weather and to work with natural materials, like sticks, rocks and leaves.
Shine only. Check the website the morning of for the status of the day's program.
Masks and physical distancing are required!
The location will be the Conifer Slope, just to the right of Wave Hill House.
The number of families able to participate at any given time will be limited to about five. If you arrive and capacity is full, program staff will provide a "come back" card so you will have first entry for the next session.
Depth in Distance Virtual Series
If you are unable to visit in person or are feeling artistically inspired, be sure to check out our online Depth in Distance video series to create with Family Art Project at home.
Family Art Project Values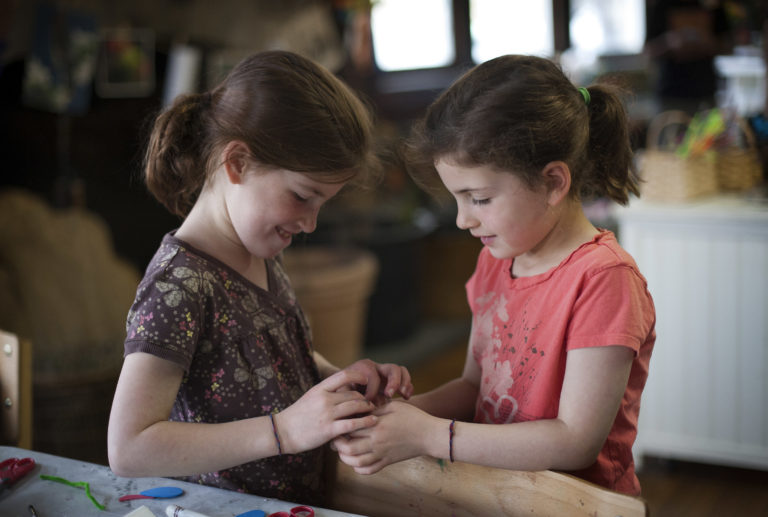 Care
| | |
| --- | --- |
| | By working together, listening to each other's stories and learning about the world around us, we nurture individuals who care for nature and for one another. |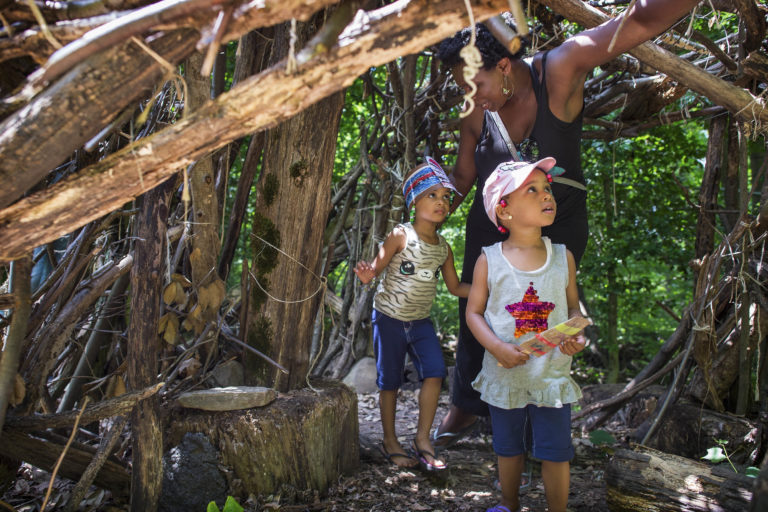 Curiosity
| | |
| --- | --- |
| | We are curious about what nature has to teach us, and use our curiosity as a tool for learning and deepening our relationship to the environment and our community. |
Imagination
| | |
| --- | --- |
| | We provide a welcoming, supportive communal space that allows us to unleash our wild imaginations in the stories we tell and the art we create. |