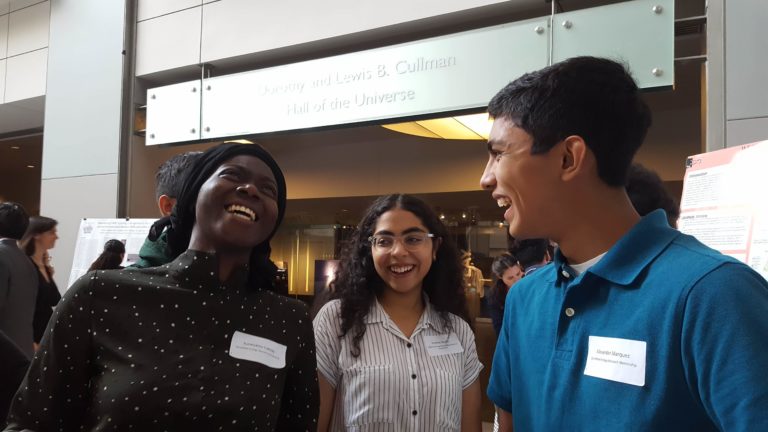 Art, Community and Environmental Stewards Internship
Art, Community and Environmental Stewards Internship
Teens explore community engagement and arts education
The Art, Community and Environmental Stewards (ACES) internship is a paid, year-long internship program for youth ages 15 to 20 to explore the connections between community engagement and nature-informed arts education.
ACES interns can expect opportunities to learn and practice skills, including working with the public, handling different art materials and techniques and communicating with people of different backgrounds and ages. ACES interns are part of a dynamic team supporting artmaking for families and fostering connections to nature.
How to Apply
Please send cover letter and resume in one PDF document. Tell us what excites you most about working with community, arts and the environment, what stewardship means to you, why it's important and ways you'd like the internship to help you grow.
The application deadline for Summer 2020 is Monday, July 13.

Qualifications
Desire to work with families
Curiosity and enthusiasm for the arts and the environment
Willingness to build skills in facilitation, maintenance of space, materials management and collaboration
Ability to be a flexible team player
Requirements
A passion or curiosity for storytelling, nature, art and building with community
Experience working with children or families
Regular weekend availability
Age 15 to20, and legally authorized to work in the United States
Hours
The schedule is four to six days per month, Saturdays and Sundays, from 9AM–4PM. Interns can expect to be scheduled about three times monthly in the mornings, and to meet as an entire group from 1:30 – 4 PM three times a month. The internship begins in Summer 2020.
Salary
The pay rate is $10.00/hour, for an average of 25 hours per month on weekends. This is a 12-month position, with an opportunity to renew for an additional year upon successful completion.
Diversity Equity and Inclusion at Wave Hill
Wave Hill is committed to creating an environment which promotes the diversity, equity, and inclusion of all applicants and employees. The education department strives not only to accept but to affirm and celebrate all identities. Race, religion, gender, gender identity and expression, sexual orientation, national origin, genetics, disability, and veteran status are not barriers to employment at Wave Hill. Please feel welcome to communicate any special needs or requirements to be accommodated throughout the application and hiring processes.