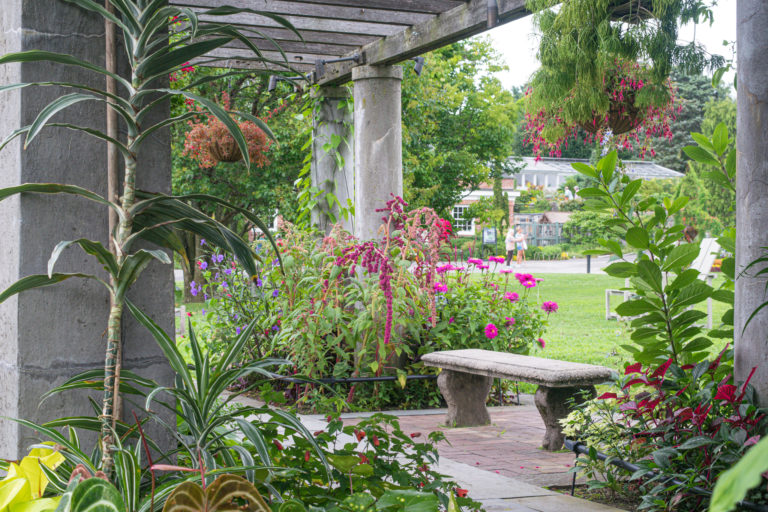 Part-Time Private Events and Tours Assistant
Part-Time Private Events and Tours Assistant
Helping to facilitate private events and tours
Wave Hill's Private Events and Tours Department is seeking a friendly, customer service-oriented individual to work with clients and guests of tours and events.
This position reports to the Manager of Private events and tours and provides onsite support during event and tour days.
How to Apply
Interested candidates should email their resume and cover letter to Human Resources. Please include Part-time Private Events and Tours Assistant in the subject line. Applications will be reviewed on a rolling basis until the position is filled, and only those receiving an interview will be contacted.

Job Requirements
Primary duties include:
In this front-facing position, greet guests and vendors on event and tour days, answering questions and directing people and vehicles within the property for a smooth event.
Keep the Manager of Private Tours and Events aware of arrivals, and understand and facilitate timelines of the event.
Receptionist duties during event evenings, answering questions, directing guests to the restrooms, handling back gate traffic and keeping security up to date on any potential issues with guests or vendors.
Assist with pre-event walkthroughs.
Light office duties, including filing, mailing lists, creating and maintaining excel charts.
Escort during photo and film shoots during scheduled shoots.
Assist in returning phone calls for events and tours
Work capably as part of a team, and ability take initiative independent of direct supervision.
Multi-taskers are welcome, capable of being attentive to guests while remaining fluid to the needs of the event.

Qualifications
High school diploma or associates degree
Must be energetic, enthusiastic, friendly and customer service-oriented
Familiarity with the event and/or tourism industries is beneficial
Proficient computer skills, including Microsoft Office
Excellent communicator, including writing skills and telephone communication
Must be available to work on weekends and evenings
This position involves indoor and outdoor work while constantly moving, talking, smiling, listening, reaching and being on your feet for at least two consecutive hours. You must be able to lift 15 pounds.
Salary and Schedule
This position offers a flexible schedule, including weekend flexibility, two or three days or evenings per week during our peak season (May through October).
Rate of pay is $17.00 per hour.
Diversity, Equity and Inclusion at Wave Hill
Wave Hill is an equal opportunity employer. All qualified applicants will receive consideration for employment without regard to race, color, religion, sex, disability, age, sexual orientation, gender identity, national origin, veteran status, or genetic information. Wave Hill is committed to providing access, equal opportunity, and reasonable accommodation for individuals with disabilities in employment, programs, and activities. To request reasonable accommodation, contact humanresources@wavehill.org.