Wave Hill's Gardens: Past, Present & Future
A Conversation in the Gardens with
Marco Polo Stufano, Founding Director of Horticulture
Louis Bauer, Senior Director of Horticulture
Followed by a Live Q&A Moderated by
Stephen Orr, Editor-in-Chief, Better Homes & Gardens
Registration for this event is now closed, but there's still time to support Wave Hill's gardens.

All Gifts Make a Difference
Make a donation today and receive a specialty plant list curated by Marco Polo Stufano and Louis Bauer.
Front Entrance Project
Support new plantings, trees, pathways and benches for our new entrance area.
Donate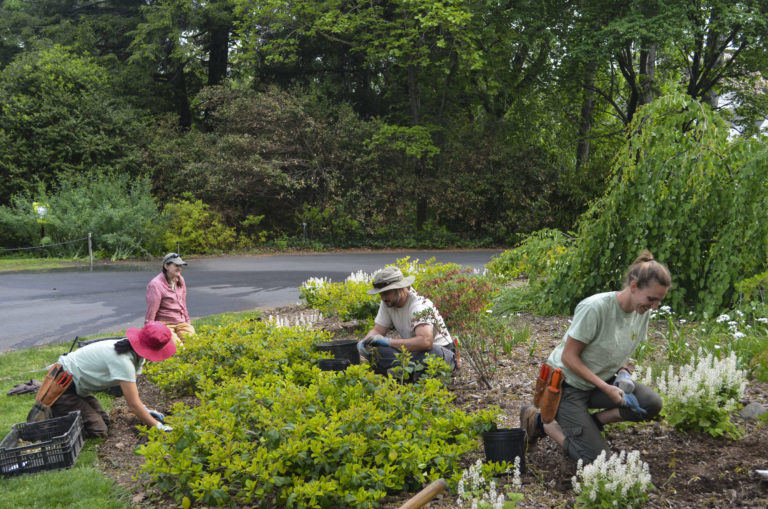 Nally Interns
Support the John Nally Internship and help train the next generation of gardeners.
Donate
Wave Hill is grateful for the support of our Sponsor, Garden Champions and Friends of Horticulture

SPONSOR
Almstead Tree, Shrub & Lawn Care
BENEFACTORS
Eleanor Briggs
Sarah and Geoffrey Gund
Samantha and D. Bryce O'Brien
Sleepy Cat Farm
Jennifer P. Speers
Penelope P. Wilson
Audrey and Richard Zinman
PATRONS
Lisa and Michael Cader
Lu Hamlin
Donna Raftery and Vincent Inconiglios
Susan and Robert Morgenthau
Ellen Petersen
Marco Polo Stufano
Rita and Marie Stufano
Beatrice and Leighton Welch
SUPPORTERS
Stephen Orr and Chad Jacobs
Patricia Jonas
Francisco Correa and Michael Riley
Pamela and Paul Salvatore
The Friends of Horticulture Committee
Donna Raftery, Chair
Eleanor Briggs ❀ Susan P. Burke
Lisa Cader ❀ Ann Coleman
Cathy Deutsch ❀ Page Dickey
Jane Garmey ❀ Maggy Geiger
John Gwynne ❀ Lu Hamlin
Myra Hecht ❀ Patricia Jonas
Fred Landman ❀ Janet Mavec
Pepe Maynard ❀ Susan Morgenthau
Stephen Orr ❀ Melissa Ozawa
Frances Palmer ❀ Katie Ridder
Francis Schell ❀ Lynne Silver
Beatrice Welch
Marco Polo Stufano, Director of Horticulture Emeritus
Louis Bauer, Senior Director of Horticulture
Steven Conaway, Assistant Director of Horticulture
Current Exhibitions Inspired by Nature