Fresh Air & Open Spaces
Wave Hill's celebrated gardens and spectacular views of the Palisades provide the perfect setting for full-day corporate retreats, off-site business meetings, team building, and after-hours events. Why not leave the hustle and bustle of the city behind and let the beauty and tranquility of nature be your setting? The richly appointed rooms of Wave Hill House, our historic Hudson River mansion, provides a unique New York City location for your next event.
Contact Information
Carolyn Liv
Director of Corporate Partnerships & Conferences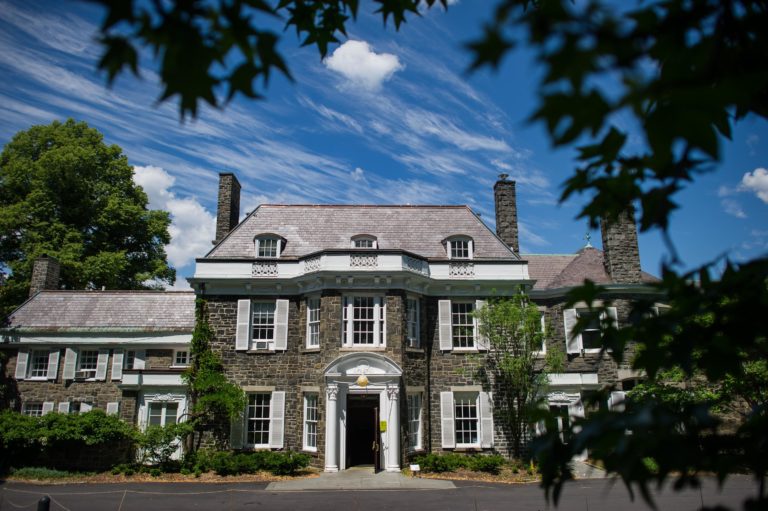 Our meeting and conference spaces are outfitted with modern lighting, flexible conference furniture systems, large smart TVs, integrated sound systems and the convenience of high-speed wi-fi access for your attendees. All rooms feature large windows that overlook the gardens. Our experienced concierge will help ensure the success of your event.
The ability to rent Wave Hill requires Corporate Membership, which helps support Wave Hill's gardens and mission—exploring human connections to the natural world. In addition to a host of other benefits, Corporate Members enjoy free admission to the grounds of Wave Hill for all employees and their families throughout the year of Membership. Corporate Membership rates start at $1,500.

Our facility can accommodate from 10 to 180 guests for a conference, retreat or lecture. Multiple spaces are available indoors and out at one of the most tranquil and beautiful locations in New York City. Relax with your guests—cocktails or dinner after-hours will enhance your off-site experience.
Wave Hill's exclusive caterer, Great Performances, is dedicated to collaborating with you to create a quality experience and a customized menu for your guests.

Wave Hill is conveniently located just 35 minutes from midtown Manhattan. With advance notice, our shuttles can transport your guests to our Front Entrance from Metro-North's Riverdale station or the end of the #1 MTA subway line.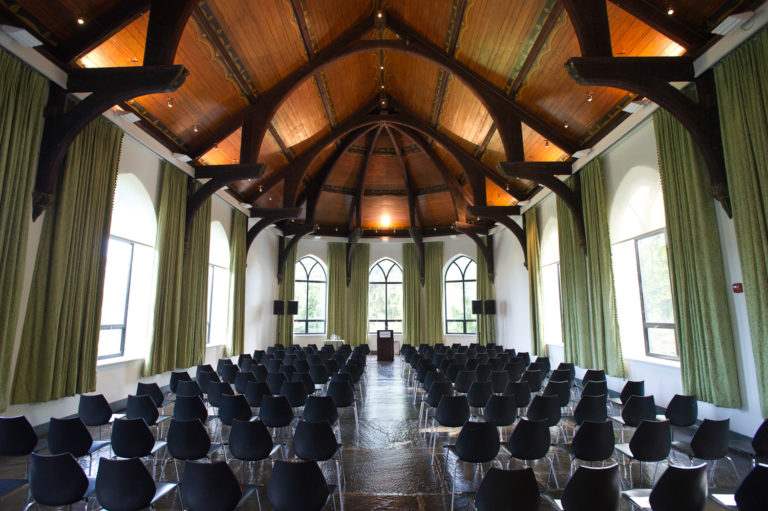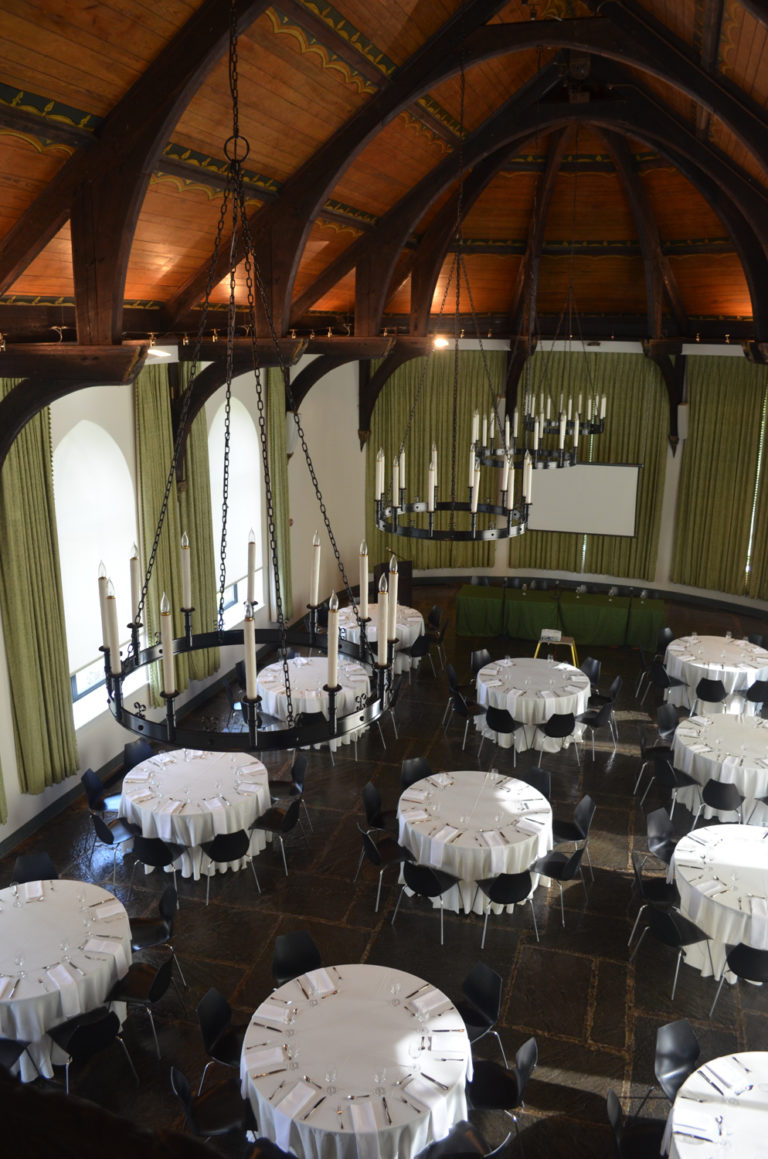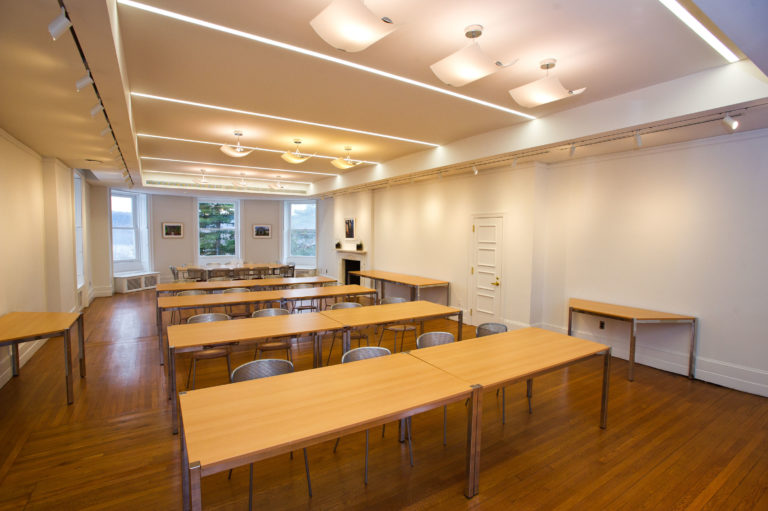 Toscanini Room. Photo: Joshua Bright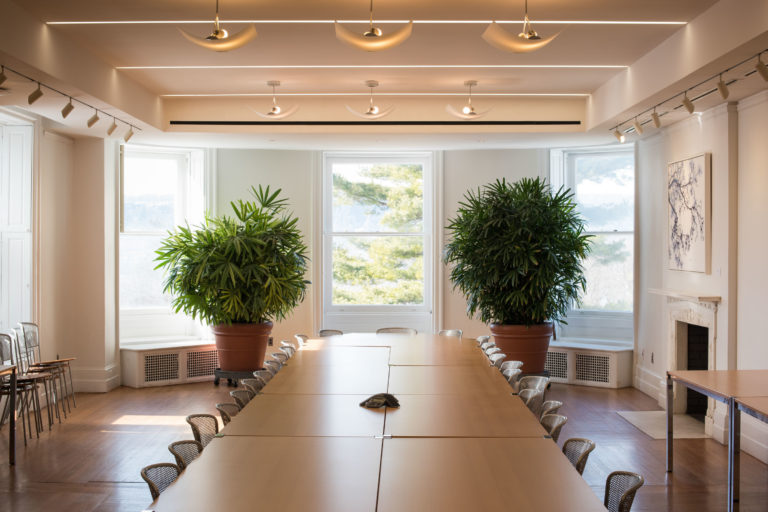 Toscanini Room. Photo: Joshua Bright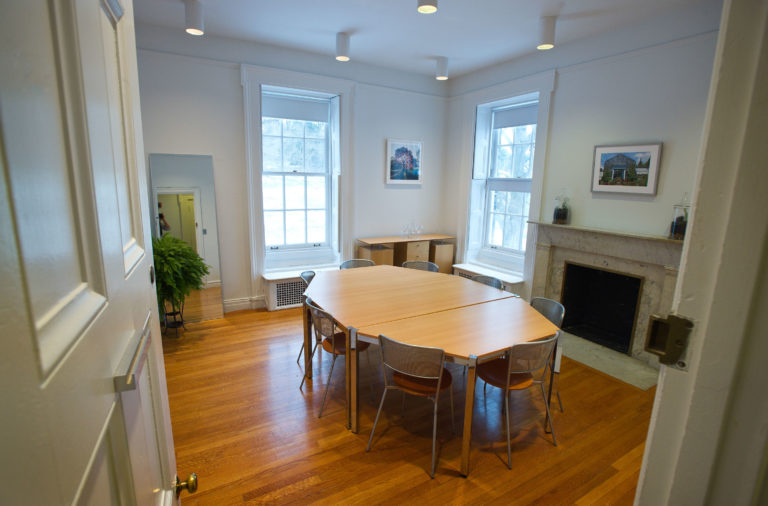 Appleton Room. Photo: Joshua Bright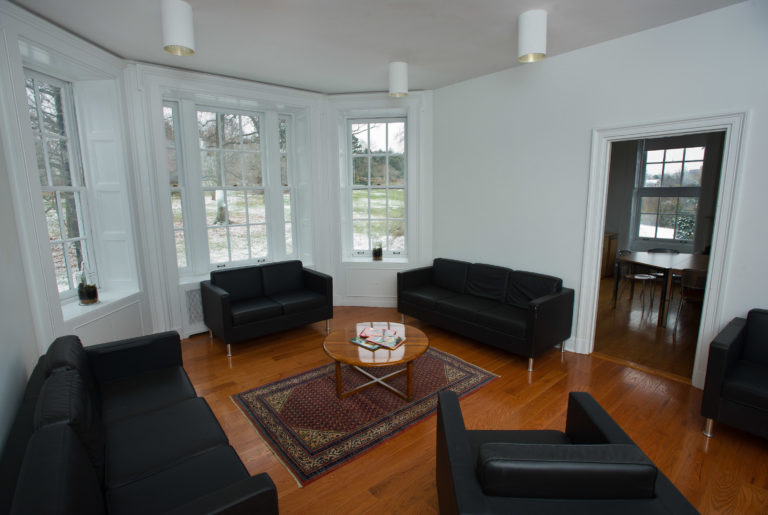 Morris Room. Photo: Joshua Bright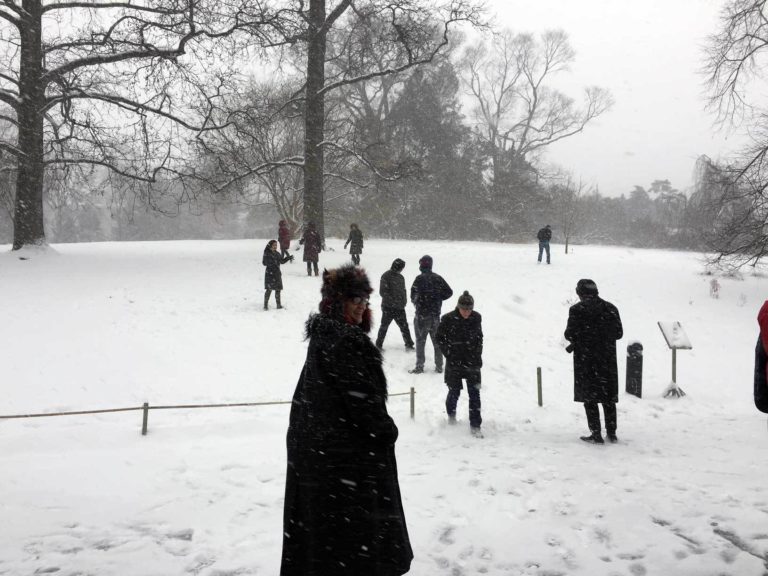 Snowy team-building activity