An Unrivaled Setting
Small Private Ceremony & Champagne Toast

During these unprecedented times, allow Wave Hill and our exclusive caterer Great Performances to facilitate celebrating your wedding with a Socially Distanced Ceremony on our Great Lawn. Your guests have ample space to witness your ceremony after the grounds have closed.
Nowhere else in New York City can you host your ceremony and post-ceremony champagne toast overlooking the Palisades and Hudson River on our Upper Lawn at sunset, or on the terrace of Wave Hill House surrounded by our gardens and conifer tree forest.
Pricing begins at $2500, a portion of which includes a tax-deductible membership to Wave Hill and exclusive access to our astonishing grounds.
As an additional option for this event, Great Performances will work with you to distribute mini-bottles of champagne to guests who are celebrating with you remotely if you choose to live-stream this momentous occasion.
Contact Erica Koenig, Private Events Coordinator, at erica.koenig@wavehill.org to schedule your ceremony today. Ceremonies will be scheduled to take place when gathering restrictions are lifted.
Contact Information
Erica Koenig
Private Events Coordinator
Weddings & Private Events
Wave Hill's celebrated gardens and spectacular views of the Hudson River provide the perfect setting for weddings, rehearsal dinners and special celebrations.

Wave Hill's exclusive caterer Great Performances will collaborate with you to create the best possible experience for your guests. A Manhattan-based firm with 40 years in the catering business, Great Performances works with clients to create one-of-a-kind events.
For more detailed insight into Great Performances' creative and exclusive culinary offerings for all weddings and private events at Wave Hill, please open button below.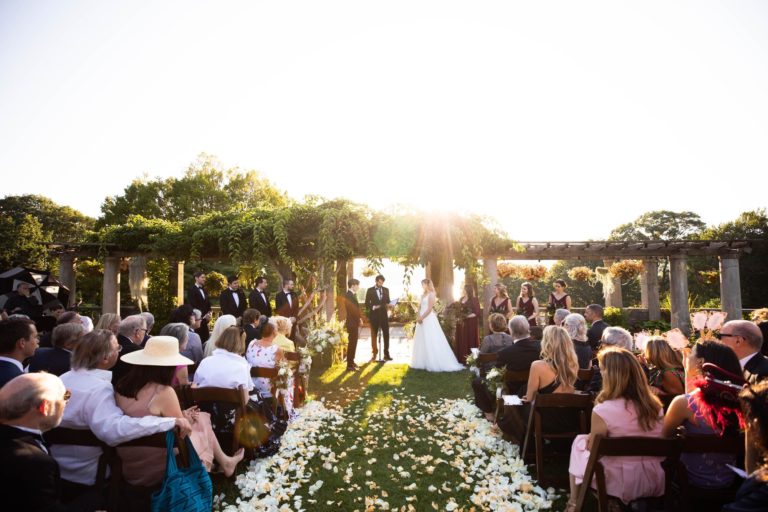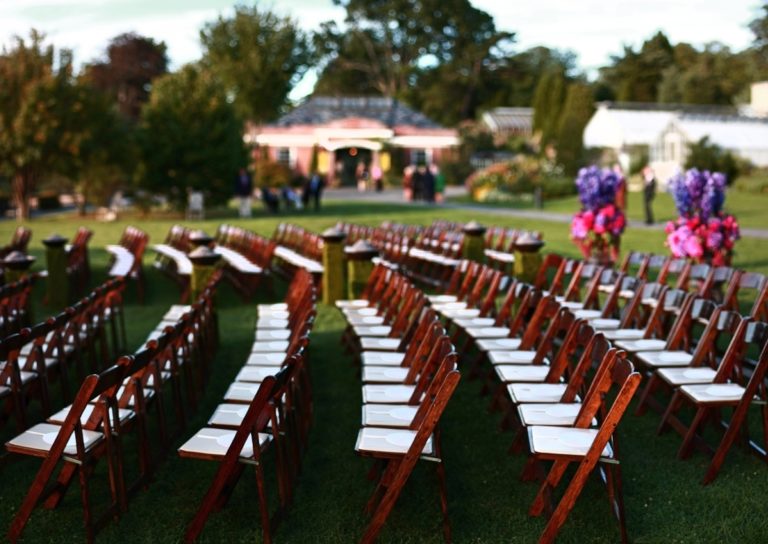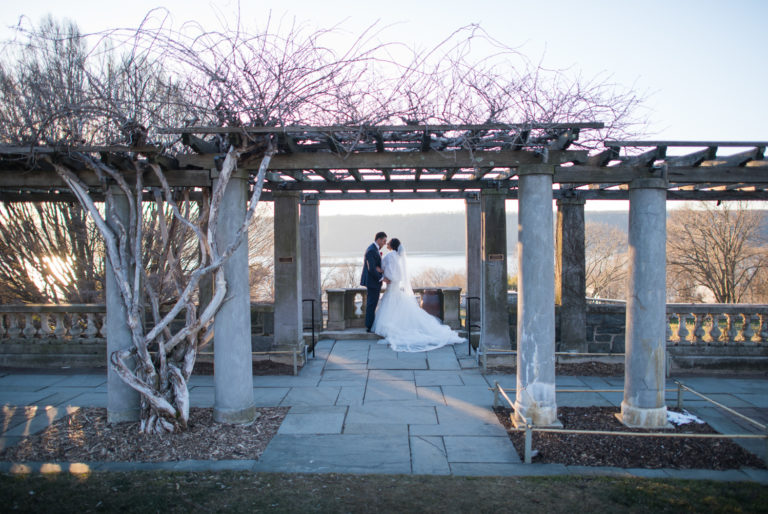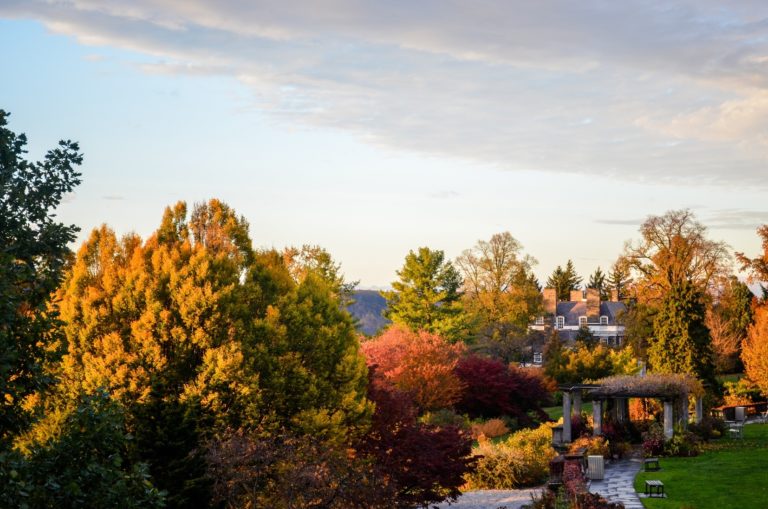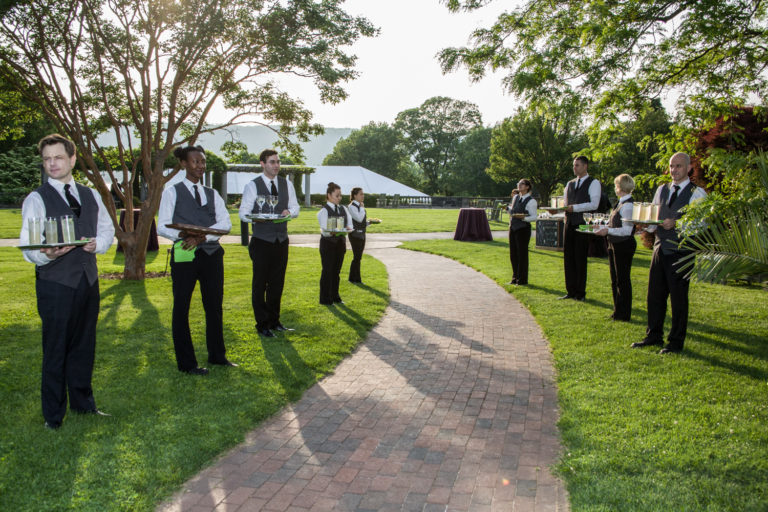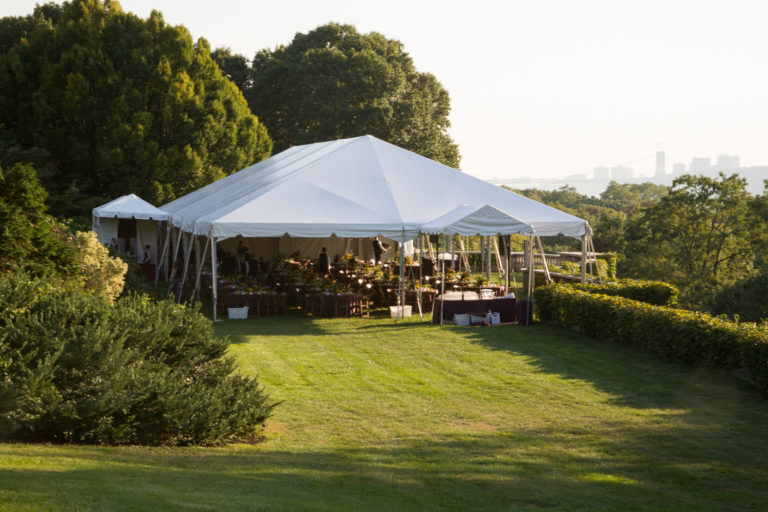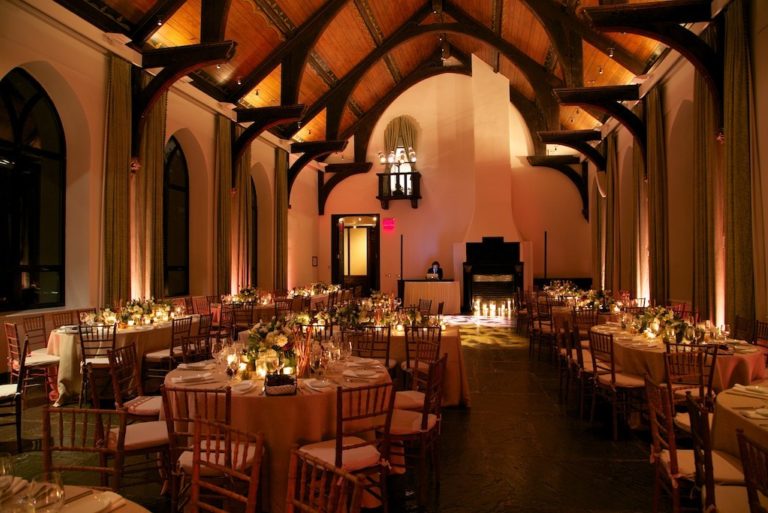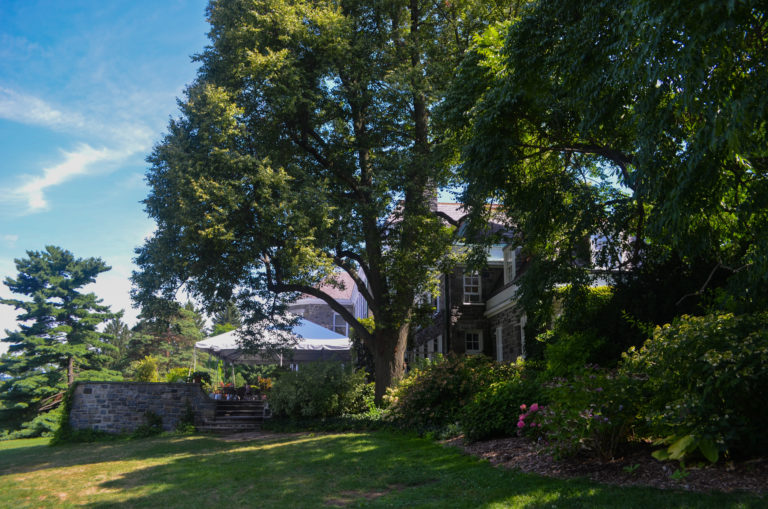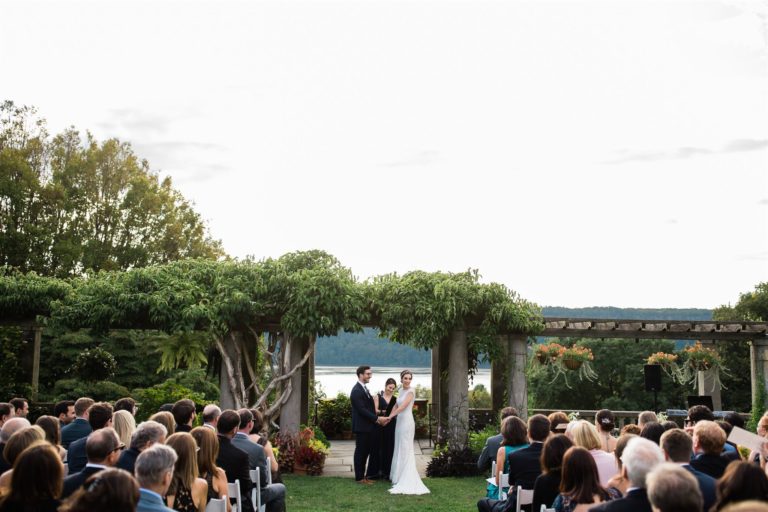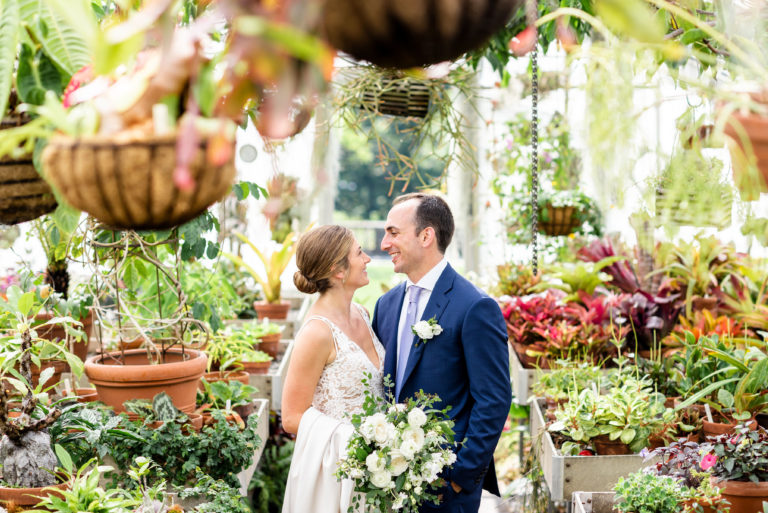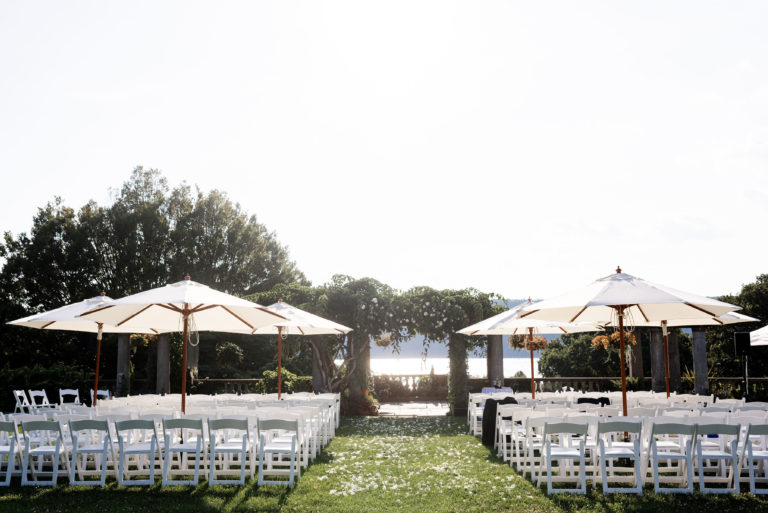 Weddings at Wave Hill
Ceremonies take place on the Great Lawn. Cocktail hour may follow there, on the Lower Lawn or on the Kate French Terrace adjacent to historic Wave Hill House. Dinners are held in Armor Hall with capacity capped at 130 guests, leaving room for a small band and dance area. Use of the dance floor in the adjacent Mark Twain Room increases capacity to 175 guests.
Weddings at Wave Hill take place evenings only with guests arriving after the gardens have closed to the public. Only one private evening event is booked per date to ensure privacy.
Renting Wave Hill for a private weekend event requires a Wave Hill Membership at the Sustainer Partner Level of $10,000. The tax deductible portion is $9,748, and provides the event host with one year of Member benefits at this special level. In addition to Membership, the rental fee for a private evening event on the weekend is $6,000. Guest arrival begins at 6pm with departure at midnight.
A guest count of 180 or more requires that a tent be installed on our Lower Lawn; with that, the Membership fee increases to $25,000. The rental fee remains $6,000. Greenwich Tent, our exclusive tent vendor, can install a basic tent with permits; the cost starts at $25,000.
Weddings scheduled from January 2 through March 31 are available for an off-season rate of a $7,500 Membership fee and $3,500 site fee. The guest count is capped at 125.
Ceremony-only options are available Monday through Friday for up to 125 guests, from 6pm until 7:30pm. The membership fee is $2,500, and the site fee is $2,000.
To schedule a walk-through or to check available dates, please contact Erica Koenig, Private Events Coordinator, at erica.koenig@wavehill.org.