Exploring Human Connections to Nature
Since its founding as a public garden in 1965, Wave Hill has evolved as a unique urban oasis, world-class garden and vital resource. Its mission is to celebrate the artistry and legacy of its gardens and landscapes, to preserve its magnificent views, and to explore human connections to the natural world through programs in horticulture, education and the arts.
As you experience Wave Hill's landscape and programs and historic buildings, we invite you to think about how you relate to the complex history of this site—over geologic and human time—and consider how you can be part of the ever-evolving story of this space.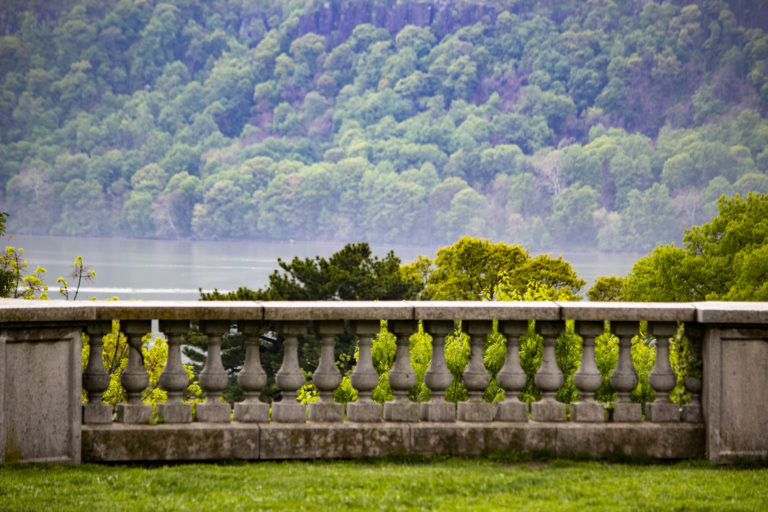 The Story of a Beautiful Site
Visitors to Wave Hill are immediately struck by its spectacular setting. Situated on a high ridge above the Hudson River estuary, 28 acres of gardens, grounds and woodlands offer sweeping panoramas of the majestic Palisades and a stunning setting for connecting to nature.
Wave Hill is rich with geological, ecological and social history. The very rocks beneath us are over a billion years old, and the spectacular view across the Hudson River to the Palisades formed 10,000 years ago. The rocky, wooded landscape that existed then has been restored in our Herbert and Hyonja Abrons Woodland, while Wave Hill's greenhouses and gardens celebrate a global diversity of plant life and the multicultural nature of the Bronx today.