In the Media and the News
Open year-round, Wave Hill is a spectacular jewel of a public garden overlooking the Hudson River and Palisades. Our mission is to connect people to the natural world in meaningful and lasting ways through myriad programs in the arts, horticulture and education.
Please see press coverage, institutional news and Wave Hill press releases below. We are happy to set up a visit to the gardens, provide high-resolution images, help you research stories, and schedule a photo shoot or an interview.
Contact Information
Martha Gellens
Director of Marketing & Communications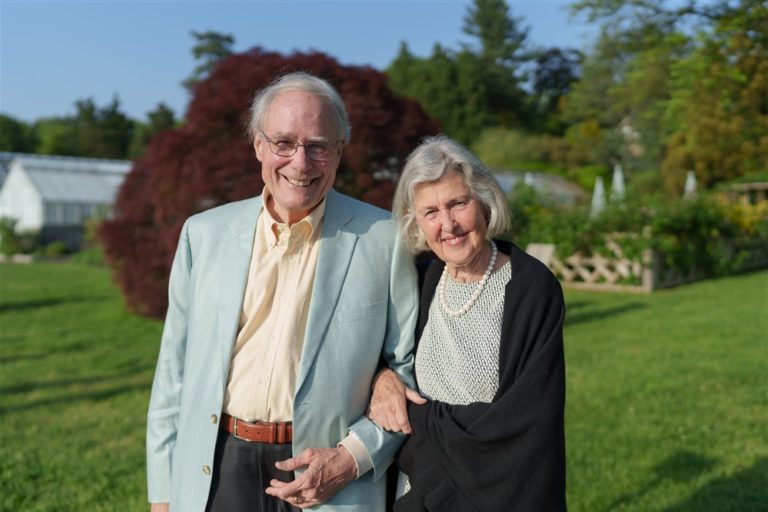 Honoring the Memory of Sarah Gund
The Board of Directors and staff of Wave Hill deeply mourn the loss of our dear friend Sarah Gund, who died on August 18 at the age of 81. Sarah was a passionate, life-long educator who sought to improve the lives of all around her and gave tirelessly to others and to her community. She was Wave Hill's guiding light for more than a decade, serving on the Board and most recently as Board Co-chair. She led with wisdom, compassion, grace and generosity, guiding the organization through times of tremendous growth, including Wave Hill's 50th Anniversary and the challenges of the pandemic. Sarah cared deeply for Wave Hill's staff, and was a champion of our educational programs, especially our beloved Family Art Project. She continued the work started by her parents—her father Gilbert Kerlin was Wave Hill's founder and first chairman, and her mother Sally helped create Wave Hill's first educational programs. Sarah and her husband Geoffrey's transformative support included funding the renovation of The Sally and Gilbert Kerlin Learning Center and The Sarah and Geoffrey Gund Theater in Wave Hill House. We will miss Sarah's gentle but firm way, her empathy, kindness and insight, and most of all her friendship, laughter and beautiful smile. We send our heartfelt sympathy to her devoted husband Geoffrey, her siblings, children, stepchildren, grandchildren and the entire family. A memorial will be held at Wave Hill this fall.
If you would like to make a gift in memory of Sarah, learn more here.
Geoffrey and Sarah Gund. Photo: Sarah Merians.
Wave Hill Announces New Leadership Beginning in Late July, 2023
Wave Hill has announced that Ray B. Oladapo-Johnson, currently in a senior position at Friend of the High Line, will become the garden's President & Executive Director in late July, 2023. He brings more than 20 years of experience as a horticulturist and senior executive managing public green spaces in urban areas.
Read full release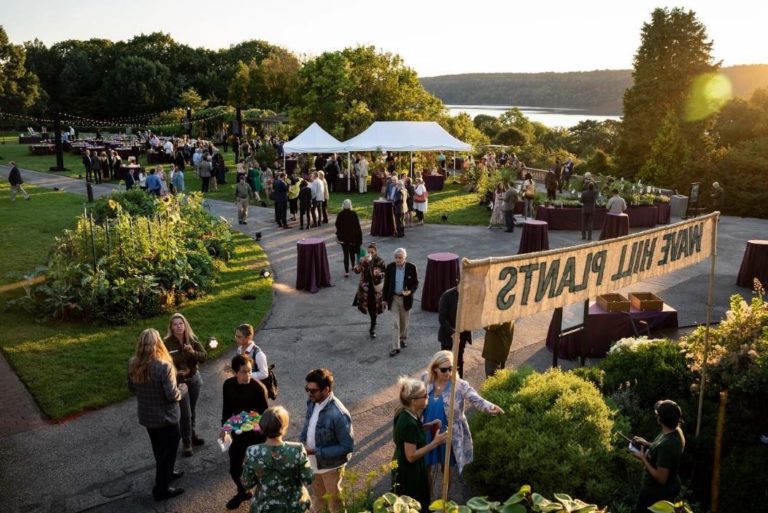 Wave Hill's Annual Gardeners' Party September 21 to Honor Garden Writer and Podcaster Margaret Roach
This year's annual Gardeners' Party fundraiser brings the horticultural community together in this stunning setting to honor renowned garden writer and podcaster Margaret Roach.
Read full release
Photography Policy
Wave Hill has a large archive of high-resolution garden and program images. To request use of any of these images to promote Wave Hill for non-commercial, editorial purposes, please contact pressroom@wavehill.org. Please provide proper credit on any photo provided by Wave Hill.
Members of the media interested in taking photos or video for editorial purposes at Wave Hill must request permission prior to their visit. See our policy for commercial photography, video and film and for weddings and family photo shoots. All shoots, whatever the purpose, are prohibited without receiving permission in advance, and may require payment of a fee.