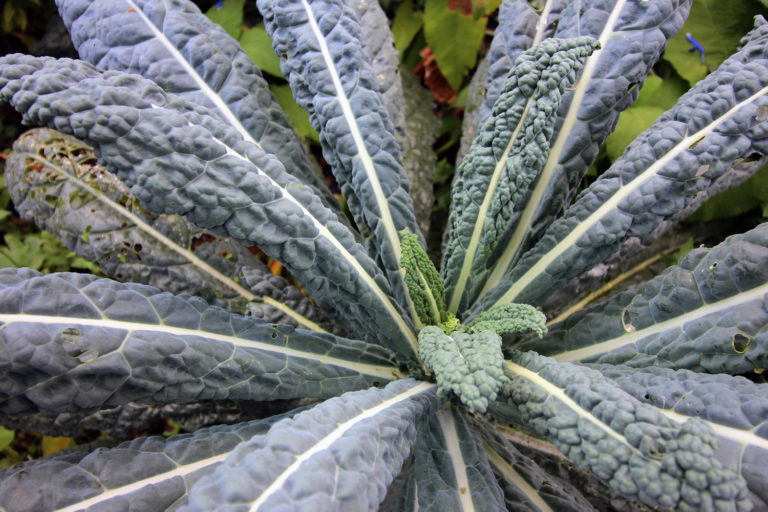 Brassica oleracea var. acephala 'Lacinato' (Tuscan Kale)
Brassica oleracea var. acephala 'Lacinato' (Tuscan Kale)
October 11, 2018
Edible plants have been grown in ornamental gardens for centuries, and the practice was common in farmworkers' gardens in rural England. These cottage gardens appealed to designers and writers of the Arts and Crafts Movement in the late 19th century and they influenced the design of many gardens of the period. The Flower Garden at Wave Hill is modeled on this style and it is appropriate that there are some very fine kale plants flourishing in one of the beds this year.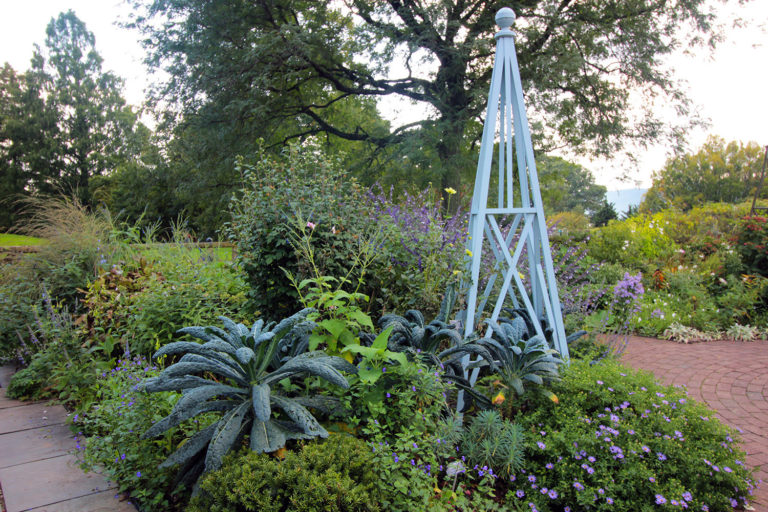 Looking like miniature palm trees, they add an interesting architectural element. Their bold, blue-grey foliage blends perfectly with the blues and silvers of the plantings and wooden tuteurs nearby.
Tuscan kale (Brassica oleracea var. acephala 'Lacinato') originated in northern Italy and is now a popular variety in many countries.
By Charles Day is Wave Hill's Ruth Rea Howell Senior Horticultural Interpreter