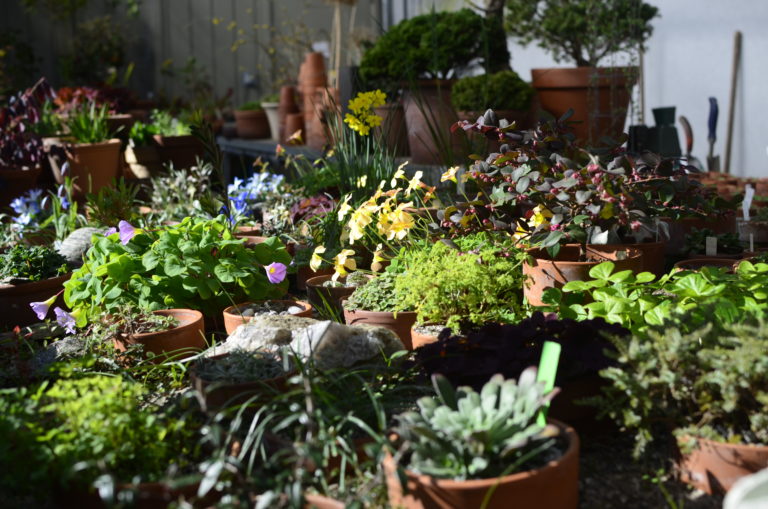 Early March in the T. H. Everett Alpine House
Early March in the T. H. Everett Alpine House
March 3, 2020
Alpine plants come from the mountainous regions of the world and are highly adapted to their habitat. They root themselves into rocky crevices and sparse patches of gritty soil, and get their moisture from rain showers, melting snow or from the water droplets of enveloping clouds. Winds are frequent and strong and, to prevent their being damaged, most of these plants are either very small or maintain a compact, sturdy habit.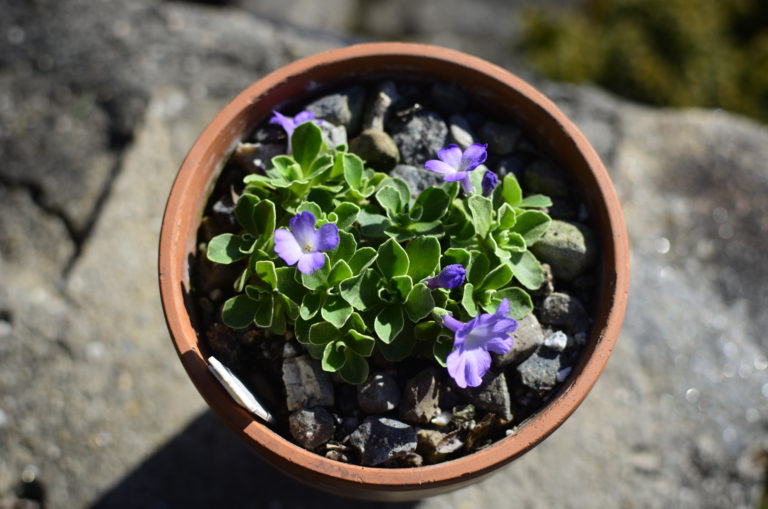 In the mountains, winters are cold and long and spring arrives late. With only a short growing season ahead of them, plants emerge from dormancy as soon as the snows start to melt and begin to flower shortly afterwards. March at Wave Hill is a good time to catch many of our alpine plants in bloom.
There are few pollinators at high altitudes and flowering has to be bold and colorful to attract attention. Unsurprisingly, gardeners find these plants attractive, too, and specialist growers find themselves working on ever more elaborate techniques in order keep these plants happy in climates that are less than ideal.
The T. H. Everett Alpine House is a good example of this. Wave hill is not an especially mountainous site—approximately 150 feet above sea level—and New York is notable for its not very mountain-like warm and humid summers. To help counteract this, generous ventilation is provided. All the side windows can open fully and the roof panels can be removed as required. Fans constantly circulate the air and, in addition, cooler air is ducted into the house from the well-shaded northern side of the building.

Although most alpine plants are able to withstand very cold temperatures, a few come from lower elevations in mountain ranges near the equator and may therefore be less cold-hardy. Even hardier plants, if grown in small pots, can suffer from rapid freeze/thaw cycles and are not as tough as they would be in the wild. Consequently, an alpine greenhouse is often heated in winter—just enough to prevent freezing, but still kept cool enough for the cold-lovers to experience a dormant period.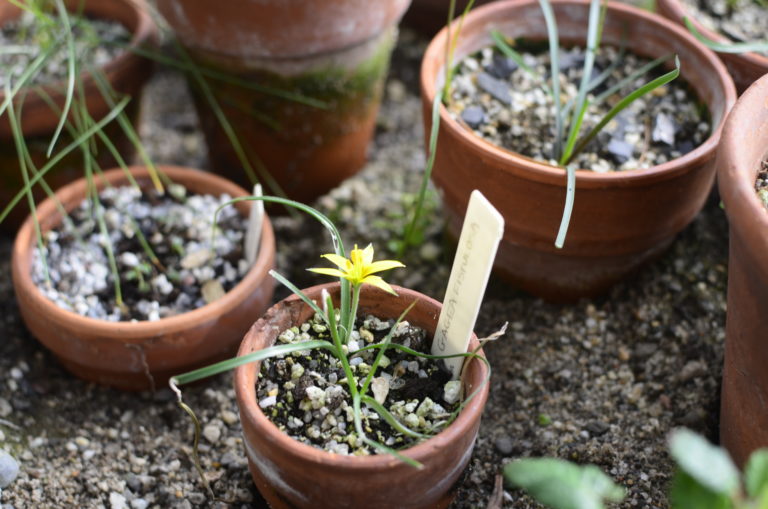 Gardeners replicate the soils found on mountainsides by adding good amounts of grit to the potting soil. Described as having "sharp drainage," these soil-mixes allow water to pass through quickly, just as it would in the natural environment. Alpine plants are not adapted to rich, moist soils and their roots are likely to rot if planted in soils with normal moisture retention.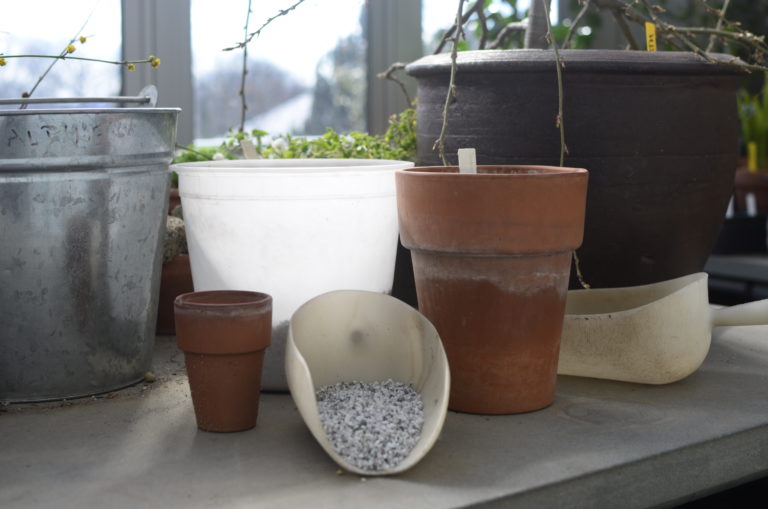 Wave Hill gardener Susannah Strazzera, who manages the alpine area, has many favorites but, right now, she is especially proud of the Chilean blue crocus (Tecophilaea cyanocrocus—not a true crocus, but related) and her superb collection of Japanese senju liverworts (Hepatica nobilis var. japonica cvs.).

Our alpine greenhouse is named for Thomas H. Everett, a former Director of Horticulture and Curator of Education at New York Botanical Garden and a mentor of Marco Polo Stufano, Wave Hill's Founding Director of Horticulture.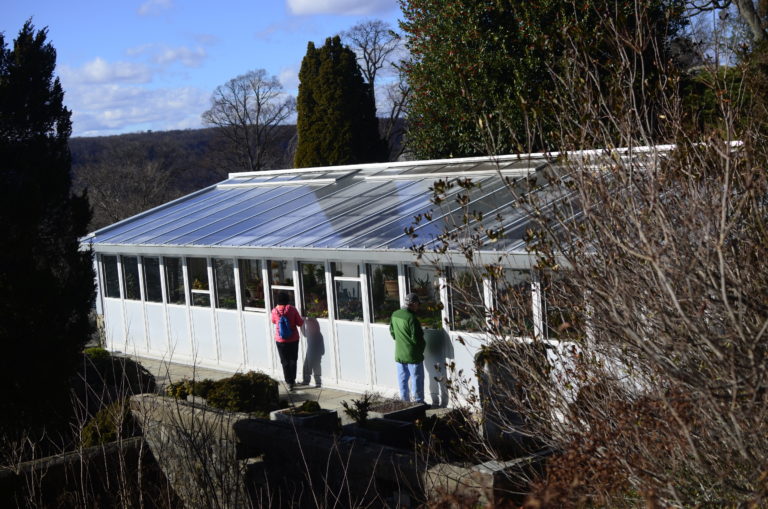 By Charles Day, Wave Hill's Ruth Rea Howell Senior Horticultural Interpreter