Sustainable holiday decorations may sound like an oxymoron to some, but here at Wave Hill we make it a priority. Locally harvested greens and reused embellishments are key to achieving this mission.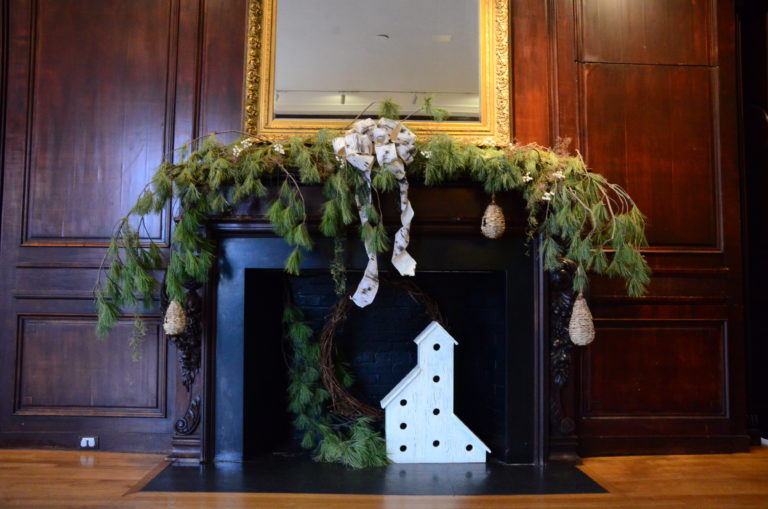 Holiday decorations start going up at the end of November, but for weeks Wave Hill Gardeners have had their eye on certain evergreens in need of pruning. Branches that have grown too large for the space are removed and thick, broadleaf evergreens are thinned. Sometimes entire trees are removed; in 2021, multiple junipers were removed from the Aquatic Garden pergola and provided a central element to last year's display. This year's display is mostly white pines, holly and fir. Typically, these cuttings would head straight to the brush pile, but holiday décor offers a repurposed detour for about a month before these greens are finally composted.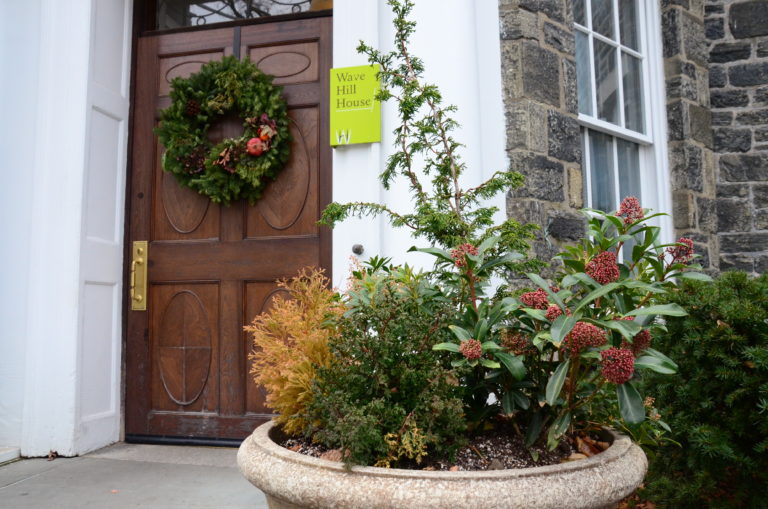 Cut evergreens make up most of the decorations, but there are some living plants, as well. Containers flanking the Wave Hill House entrance and gatehouse at Wave Hill's parking lot are planted with evergreens temporarily relocated from the nursery. Wave Hill's nursery has woody plants of all shapes and sizes, but some of the smallest evergreen specimens were pulled and added to containers for seasonal display. These small plants will remain in our collection, and either be returned to the nursery or popped into garden areas that will benefit from year-round interest.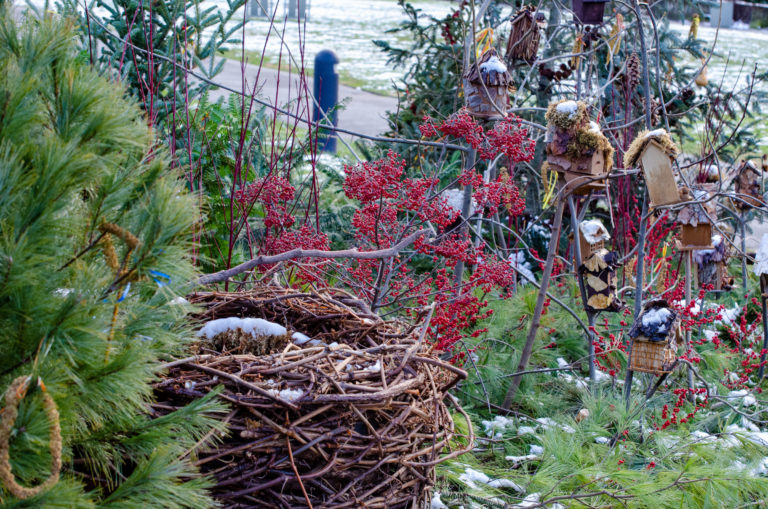 This year, for the second year in a row, Wildlife Trees return to the Paisley Bed. A collection of evergreen trees donated by Broken Arrow Nursery are spaced throughout the bed and adorned with bird-edible ornaments. Other structures in this bed include decorative birdhouses balanced atop mockernut hickory branches, a screen of Japanese yew and a birdbath woven from porcelain berry vines. These plants were all removed from the Herbert & Hyonja Abrons Woodland as part of ecological management practices.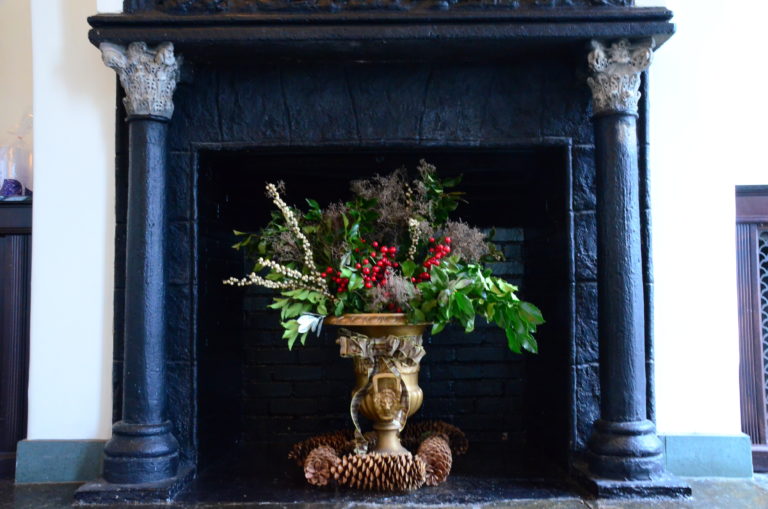 There are some elements of plastic we just must use in the holiday displays. We found that using plastic magnolia leaves for the garland that adorns the Wave Hill House staircase is a more resilient solution than using the real thing. The magnolia on the Wave Hill House stairway this year is already five years old and still looks amazing. Some embellishments for wreaths and mantles are plastic, as well, but continue to get used year after year. When staff disassemble the displays, items are carefully packed away for reuse next year, and hopefully many years to come!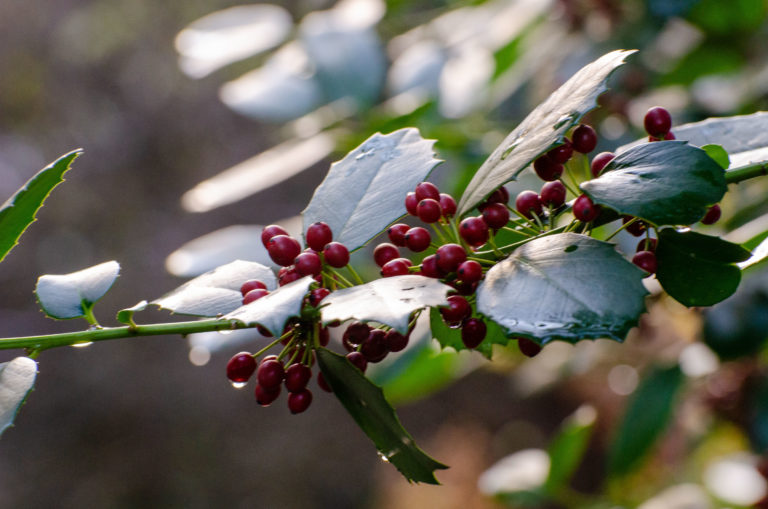 Timing evergreen pruning with holiday decorations and reusing items are two sustainable and festive material-procurement strategies. With the addition of some ecological management practices, we've found we can source as much as half the plants in the Wildlife Trees display. It's been a fine way to strengthen the connection between decorations and the garden.
Stop by Wave Hill to view all the decorations yourself before they are disassembled on January 5. The Wildlife Trees will remain on display until mid-winter.

Jess Brey,
Ruth Rea Howell Senior Horticultural Interpreter
Upcoming Garden Programs
Winter Walks Series: Birds and the Winter Garden
Sat, January 7, 2023, 10–11AM
Join Senior Horticultural Interpreter Jess Brey and birder Haley Scott on a walk as they highlight how Wave Hill's trees and shrubs provide shelter and food for birds that live out their winter.
2023 Horticultural Lectures
Wednesdays, Jan 19, Feb 15 and Mar 29, 2023
A longstanding tradition, Wave Hill's annual series highlights the horticultural ideals of irrepressible garden-makers who not only cultivate an ambitious variety of plants but arrange them into artful compositions that defy boundaries and exceed expectations. Each presentation challenges conventional practice to bold and memorable result.