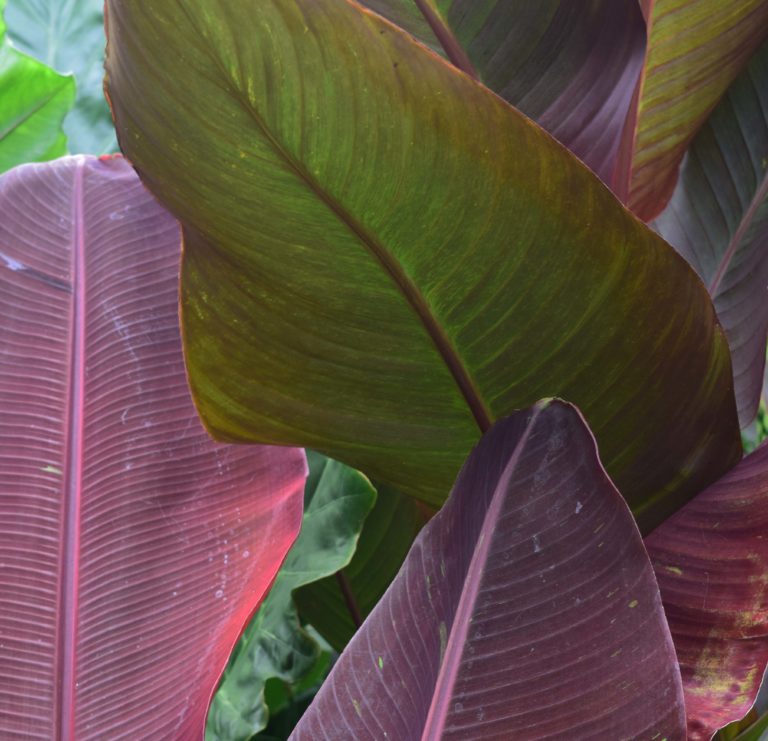 It's Bananas in the Monocot Garden
It's Bananas in the Monocot Garden
August 19, 2021
Hot and humid days, followed by monsoon-like rains in the afternoons, encourage fast, turbulent growth at the Monocot Garden. Wave Hill Gardener Christopher Bivens brings the monocot plants out of winter storage in May as they wake from a deep, winter slumber and the risk of frost has passed. Then he sets about laying out his design and planting—all in one day. Now, several months later, the plants have reached maturity, just in time to be highlighted in our celebration this month of Wave Hill's Aquatic and Monocot Gardens.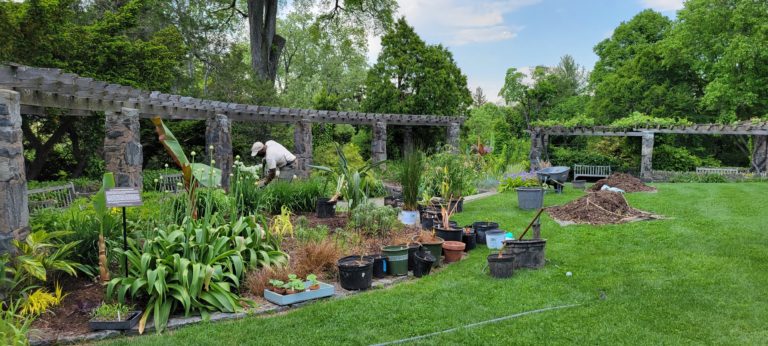 One of the most formal garden areas at Wave Hill, the Monocot Garden is an example of a seasonal display. It features only monocots, which are plants with one cotyledon (seed-leaf at germination), strap-like leaves with parallel veins and fruits producing seeds of three. During Bivens' "Walks with the Gardeners: Aquatic and Monocot Gardens," held yesterday, he shared the experience of designing the 2021 display: "I really like designing with the monocots because of the limitation of only being able to use one plant (group) but I find that it is really easy to create something very convincing and unique."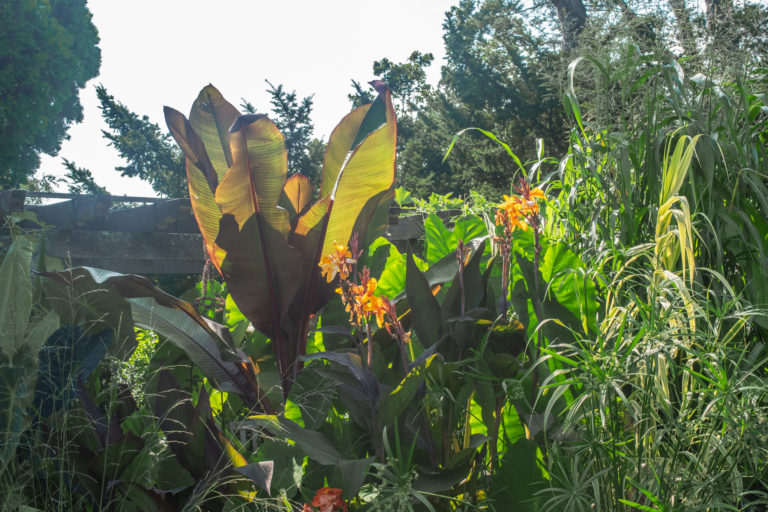 This summer, it is all about bananas. Inspired by an old Musa basjoo (hardy banana) rooted in the southern bed, Bivens' design explores leaf shapes and textures. "I wanted to provide a contrast between that broad-leaf banana structure and play around with other leaves." Banana plants bring huge leaves and a variety of warm colors to this garden space.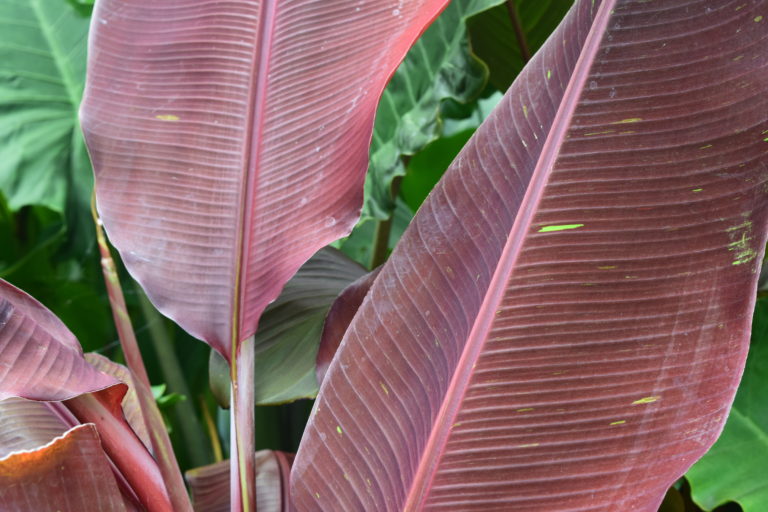 Guiding Bivens' design is artful placement, based on color, texture, height and bloom. The result is anything but monochromatic. A ten-foot-tall Sorghum × drummondii (Sudangrass) adds grand scale to the space. A ten-foot-tall Sorghum × drummondii (Sudangrass) adds grand scale to the space. Other edible crops include Colocasia 'Black Magic' with purple, cordate (heart-shaped) leaves, Hedychium coccineum (hardy ginger) with reddish-orange flowers and an statuesque Canna indica. All three plants produce edible roots—taro, ginger and arrowroot. The color contrast between the purple leaves of the taro and the oranges and reds of many flowers in this bed was inspired by the natural color combination found in another resident of the space, Strelitzia spp. (bird of paradise).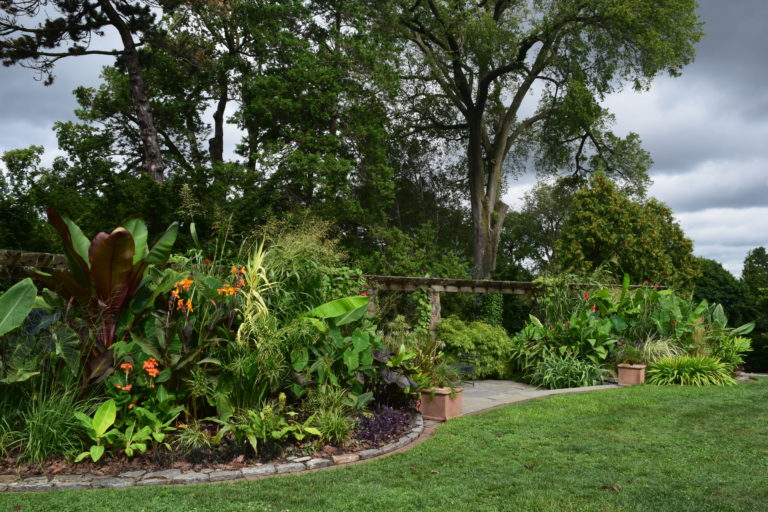 August is the month for Wave Hill's Monocot and Aquatic Gardens to get their star turn. Learn more by downloading the 2021 plant list for your next visit. And join a virtual introduction to the space with Bivens next week, on Friday, August 27. Rooted Perspectives: Tranquil Design in the Aquatic and Monocot Gardens is free, but requires registration. Check the Calendar page of the website to learn more. Wave Hill gratefully acknowledges the support of the Institute of Museum and Library Services and a CARES ACT grant in producing Rooted Perspectives.
Jess Brey,
Ruth Rea Howell Senior Horticultural Interpreter