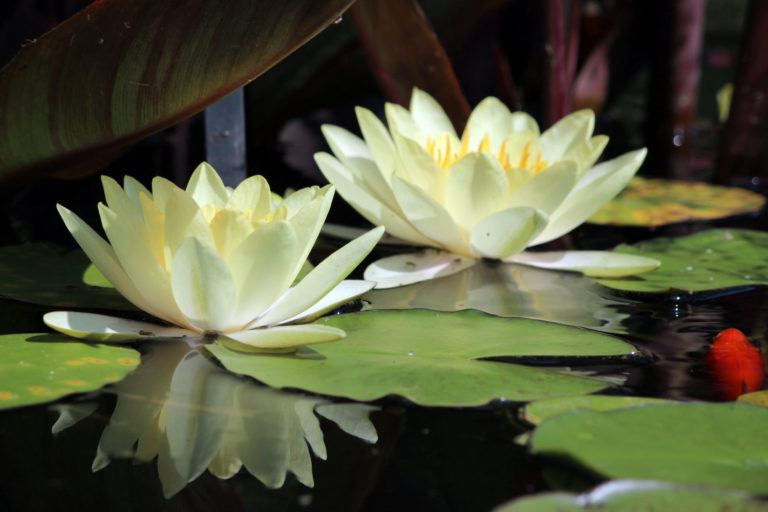 Numphaea 'Marliacea Chromatella' (Water Lily cultivar)
Numphaea 'Marliacea Chromatella' (Water Lily cultivar)
September 6, 2018
Claude Monet's passion for painting water lilies was the direct result of the horticultural efforts of another Frenchman, Joseph Bory Latour-Marliac. Until the late 19th century all species of hardy water lily—those that are native to temperate climates with cool winters—were resolutely white-flowered. Latour-Marliac discovered a way of hybridizing them and was able to produce a range of plants which would bloom in other colors.
Monet's first success was 'Marliacea Chromatella,' a yellow-flowered cultivar (cultivated variety) which he introduced in 1887. We have this same cultivar today in our Aquatic Garden. At Wave Hill, it can be seen blooming there over several weeks in late summer. In this next shot, it's tucked into the left foreground of the pool, looking west.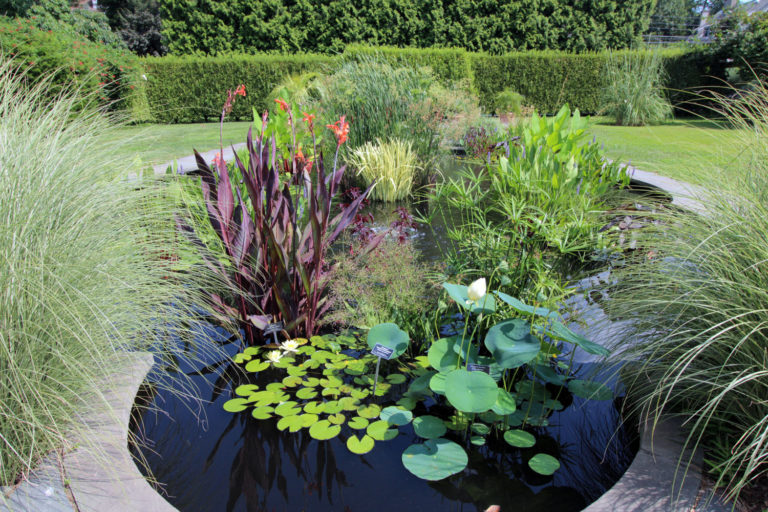 Latour-Marliac exhibited his dazzling new water lilies at the 1889 World's Fair in Paris, and they captured the attention of the thousands of visitors. One visitor was Claude Monet and he very soon created his own water garden and bought plants from the Latour-Marliac nursery. He spent much of the rest of his life painting them.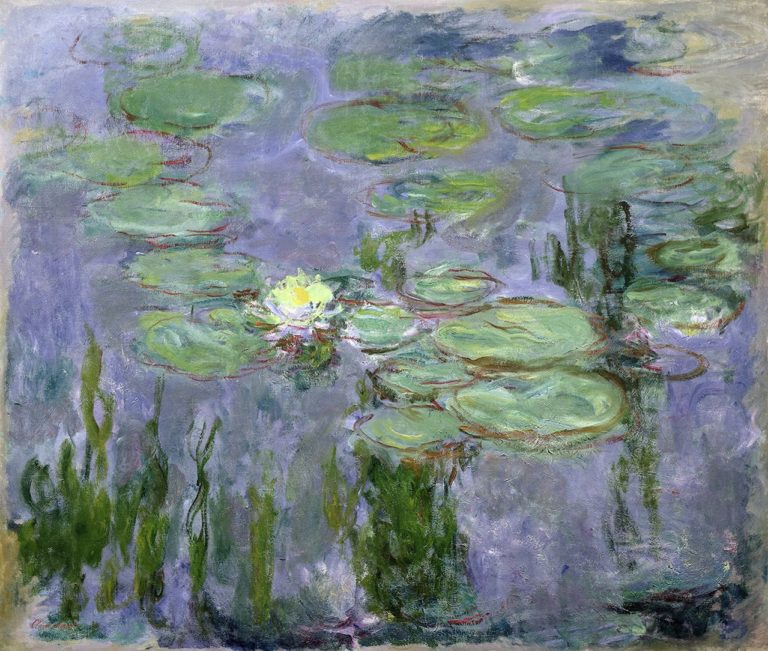 Above: Claude Monet, Nymphéas, 1915, Musée Marmottan Monet, Paris. Public Domain, https://commons.wikimedia.org/... nursery still operates and is located in southwest France.
By Charles Day, Wave Hill's Ruth Rea Howell Senior Horticultural Interpreter