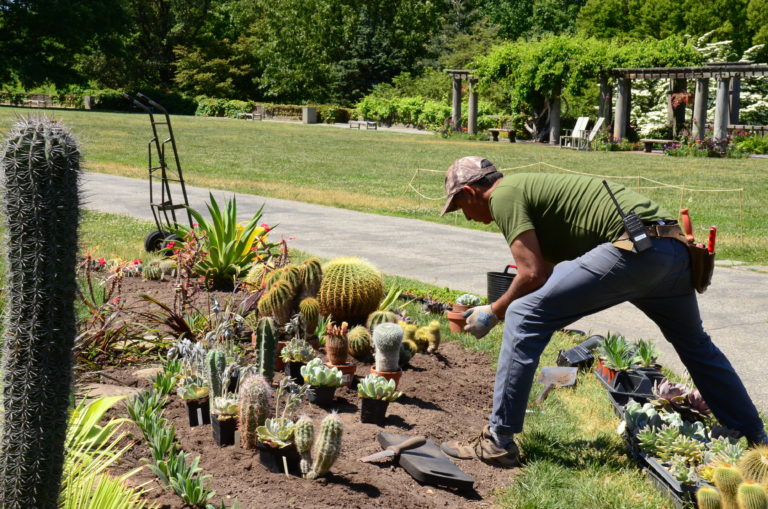 Summer Paisley Bed: Building Succulent City
Summer Paisley Bed: Building Succulent City
June 21, 2023
The annual summer Paisley Bed design is an opportunity for flamboyant creativity. For years, Wave Hill Gardeners have used this seasonal display to experiment with plant combinations and riskier designs. The 2023 summer design is created by Gardener Harnek Singh who has gardened at Wave Hill for more than 15 years. Year-round, he gardens in the Herb and Dry Gardens, Silver Border, Lower Perennial Border and Cactus and Succulent House. The Paisley Bed design this year embodies his appreciation and understanding of succulent plants.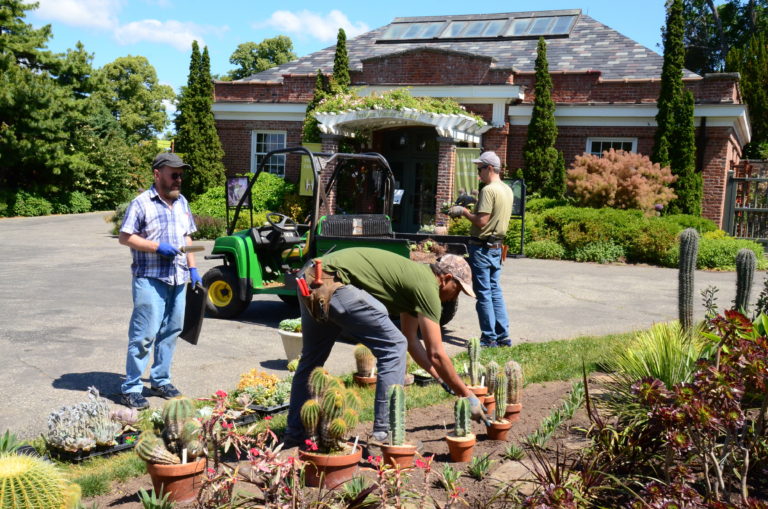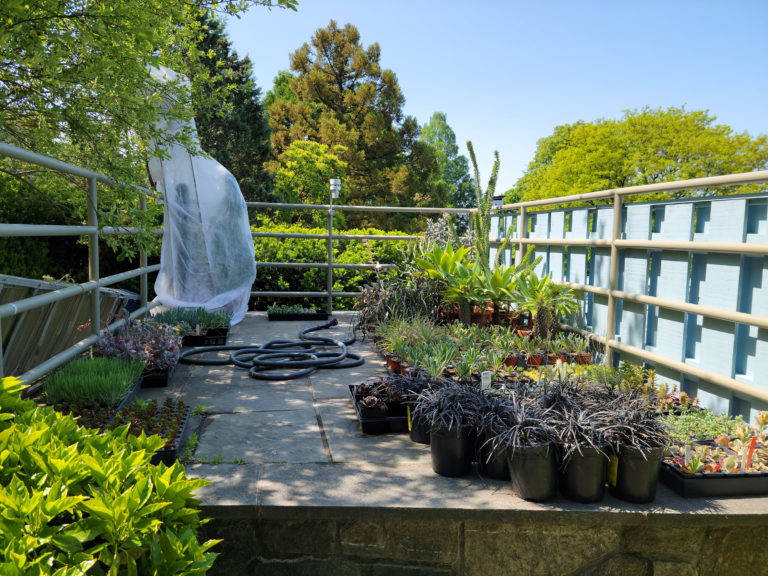 Within the Paisley Bed are approximately 500 plants, including individual "filler plants." These filler plants are propagated leaf and stem cuttings from larger plants on display in the Cactus and Succulent House collection. This exacting process started in January 2023. Sedum, Echeveria, Kalanchoe, Haworthia, Aloe and Crassula make up some of the filler plant genera.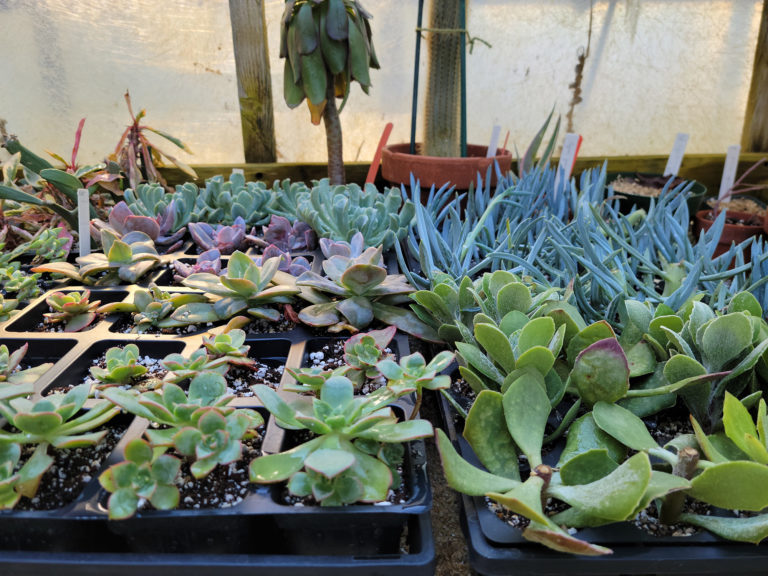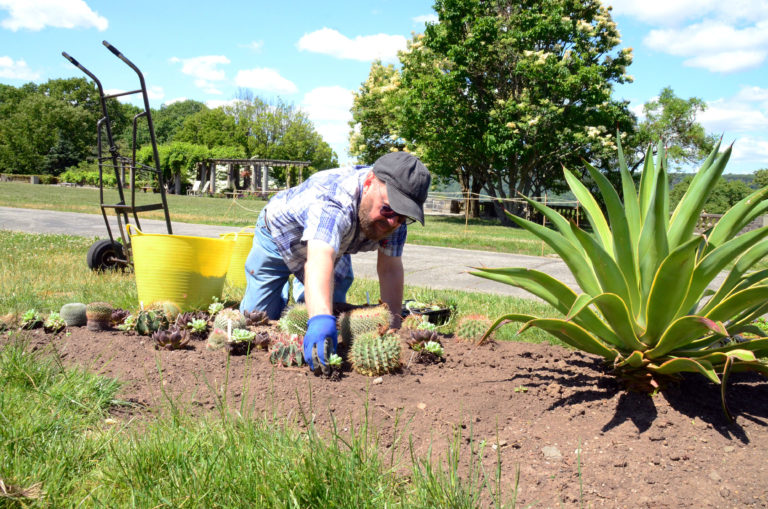 Larger specimen plants anchor the Paisley Bed, the "skyscrapers" of Succulent City. Singh groups these larger plants together by provenance—the original location of the plant's existence. Towards the northeast corner, find African species: Aeonium, Euphorbia and Crassula. Moving southwest across the paisley-shaped bed, are plants native to the Americas. Most are members of Cactaceae (cactus family), along with varying species of Echeveria and Agave. Succulent City is cosmopolitan!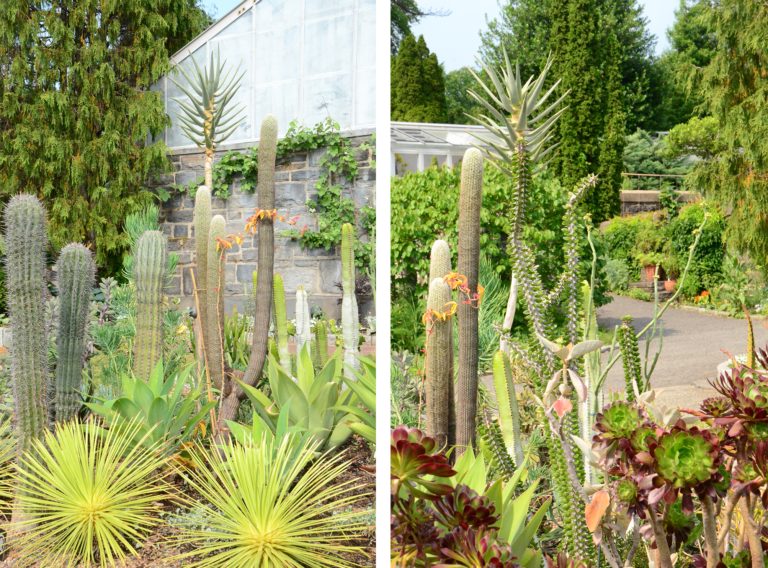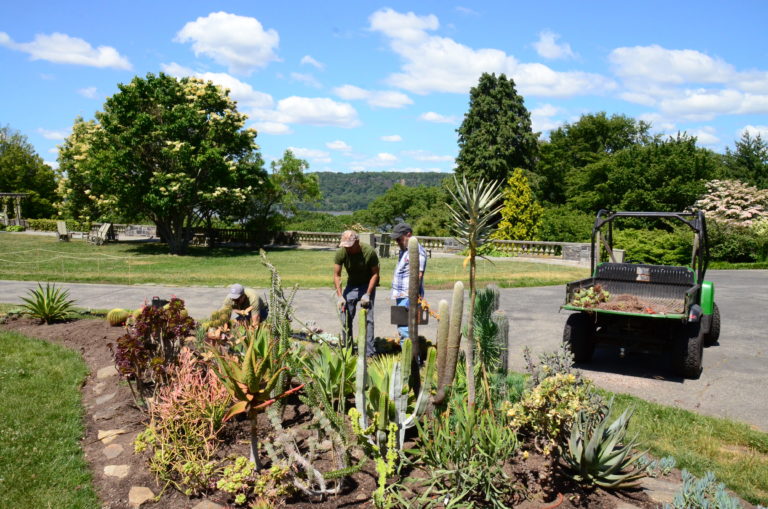 Some succulent aficionados may focus on how provenance connects the plants in the bed, while other visitors may admire the presentation of succulent shapes, texture and diversity. Either way, Singh hopes the display will serve to teach visitors to experiment with non-hardy succulents in their seasonal display gardens. "Non-hardy succulents can be planted together with other plants during the growing season; it really isn't difficult as long as the soil has good drainage," Singh remarks as he pops plants into the bed. Non-hardy succulents can grow outside year-round in frost-free climates, but in NYC they are moved outside in June and pulled inside in late September and early October before the risk of frost returns.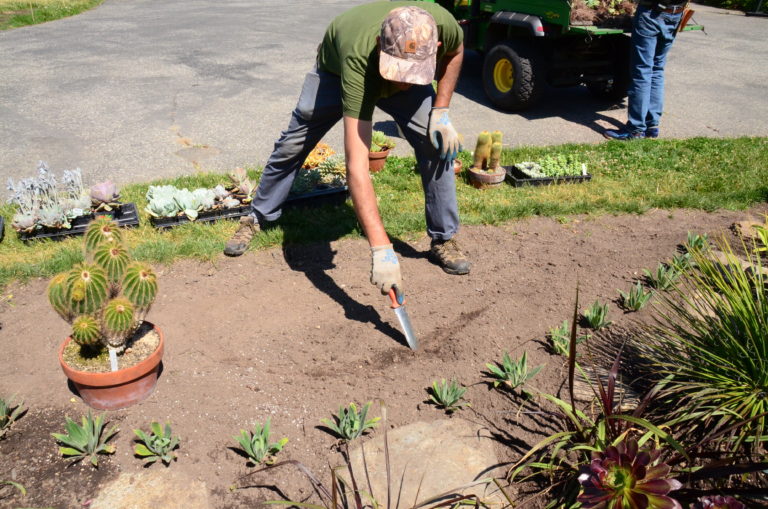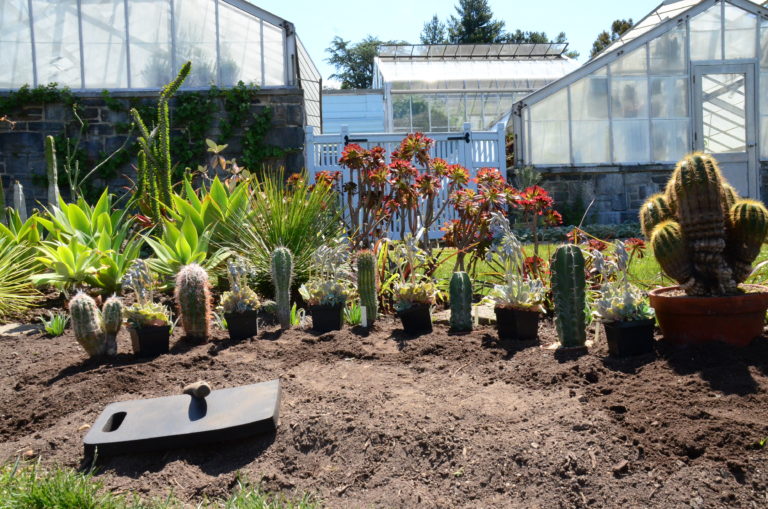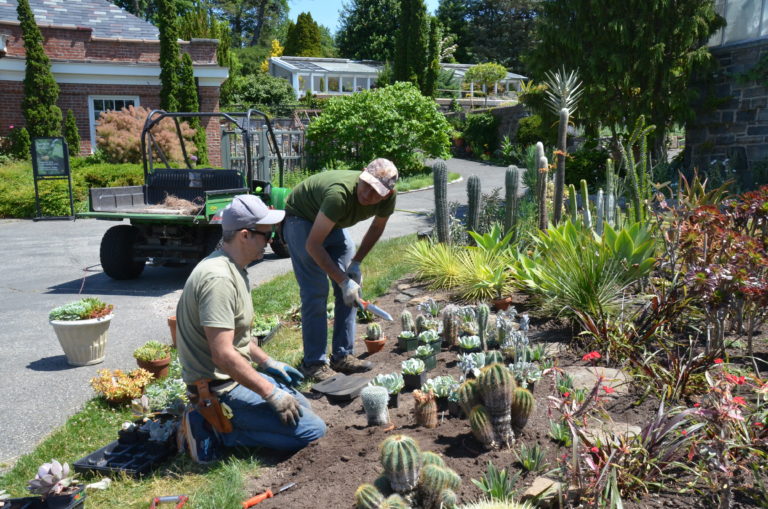 This bed's soil makeup, as you may notice in these progress shots, is ordinary-looking. No grit, perlite or gravel was mixed in. However, this soil is well drained. To protect the root systems of the larger specimen plants, they are sunk into the ground still in their terracotta pots. Singh experimented with this method in 2022 and was thrilled with the results—terracotta is porous so water can easily move between the plants and the bed. For gardeners starting with succulents in their garden beds at home, Singh recommends a well-draining soil and a sunny location. If the soil is too rich or loamy, there are a variety of amendments that can increase drainage; perlite is lightweight and affordable but gravel and sand work as well.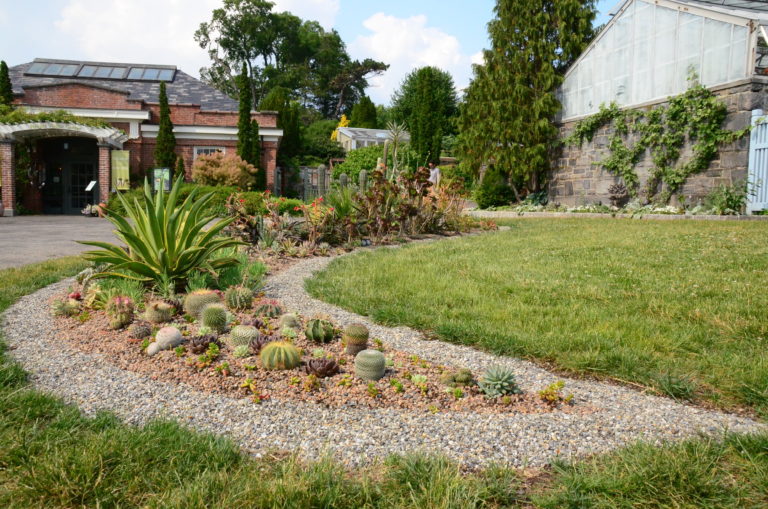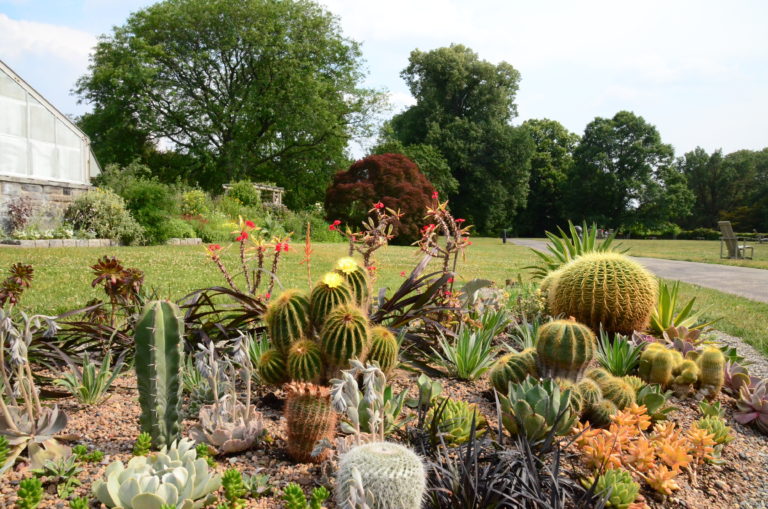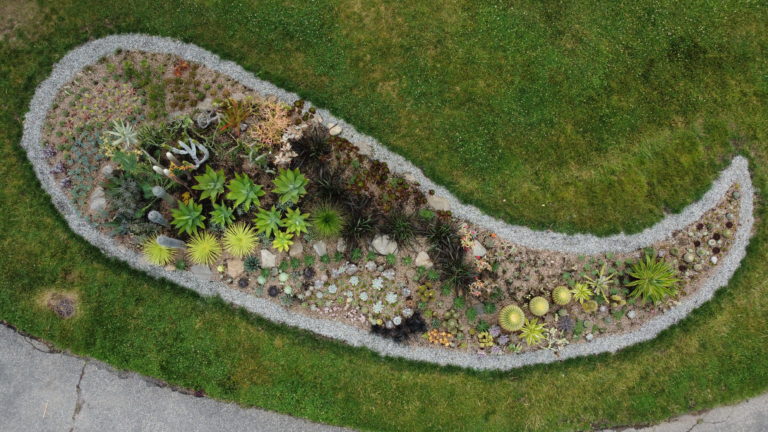 Succulent City will continue to change as the season progresses: filler plants will, yes, fill in. Some plants may flower, and maybe some leaves will color-up under the strong summer sun. This planting will be on display through September and beyond, weather permitting. Make sure to add this to your Wave Hill summer must-see list and don't forget to pop inside the Cactus and Succulent House and the Dry Garden for more succulent inspiration.
Jess Brey,
Ruth Rea Howell Senior Horticultural Interpreter