Become an ACES Intern
The ACES internship provides an opportunity for students to connect practical experience, informal STEAM education and artistic play. ACES interns assist with Family Art Project, an intergenerational and multidisciplinary program for families to come together and make art inspired by nature at Wave Hill. Interns also assist with our affiliated family storytime program.
An ACES intern must be enthusiastic, highly motivated and enjoy working with people of all ages. This position is well suited to people who are passionate about working with the public, are great communicators, enjoy being part of a team and have an interest in science-informed arts education.
We are currently accepting applications for 2024. Applications are due on March 8th by 5pm.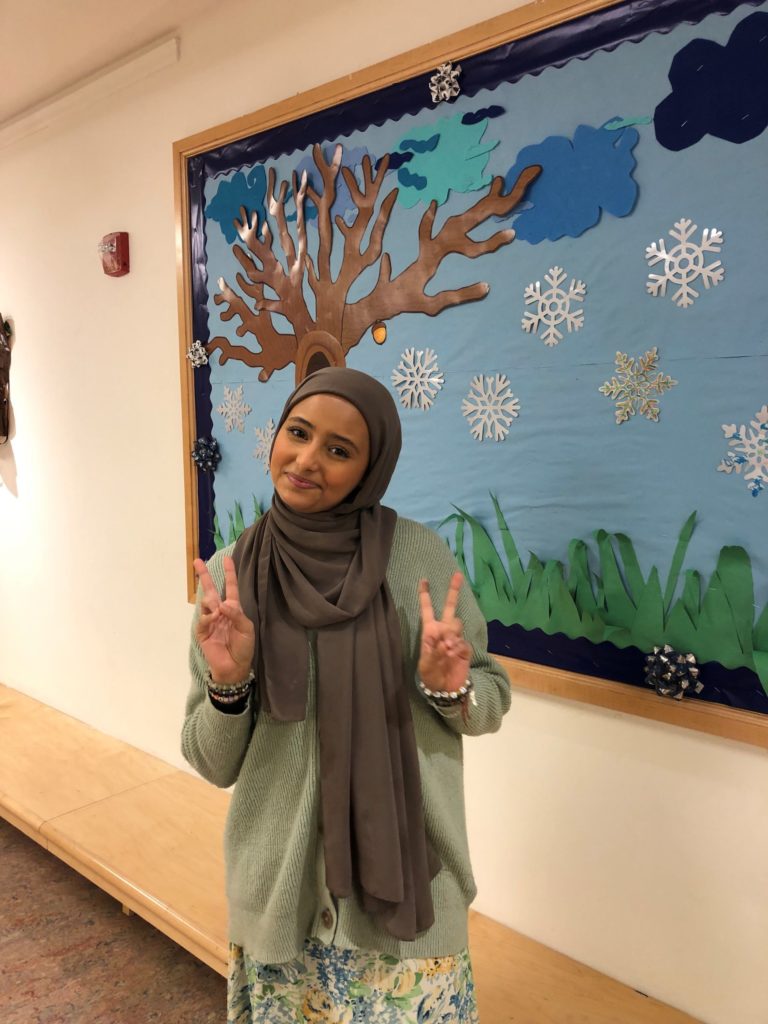 Qualifications and Benefits
Applicant Qualifications:
Must be enrolled in high school and 16 years old by July 5, 2024, and be eligible to work in the United States
Strong interest in arts and science education
Comfortable interacting with members of the public, including children
Regular weekend availability from 9:00AM–4:00PM
Available to participate for full 13 months, from June 2024 through June 2025
Benefits:
$15 hourly compensation
Meet like-minded students from different parts of the city
Develop skills in public speaking and informal STEAM education
Acquire program development skills
Develop a portfolio of personal work
Participate in onsite workshops focused on STEAM education and college readiness
Learning opportunities based in Wave Hill's exhibitions, programs and natural areas
Investigate career paths through meetings with educators, professional artists and other nonprofit staff
Take field trips to cultural institutions and natural areas to reinforce internship learning goals
Interns can expect to work four to eight hours each weekend, with a maximum of 14 hours, helping with the many tasks needed to make Family Art Project successful. Responsibilities may include helping with organization and cleanup, communicating educational information to families and helping to prepare sample art projects or educational displays. Interns will also assist with storytime by reading books aloud and facilitating related activities.
There will be two mandatory Saturday sessions per month, from 2:00PM to 4:00PM. This time is set aside for workshops where interns foster connections to community, science and the arts with the support of Wave Hill's staff. Dates for these sessions will be communicated in advance.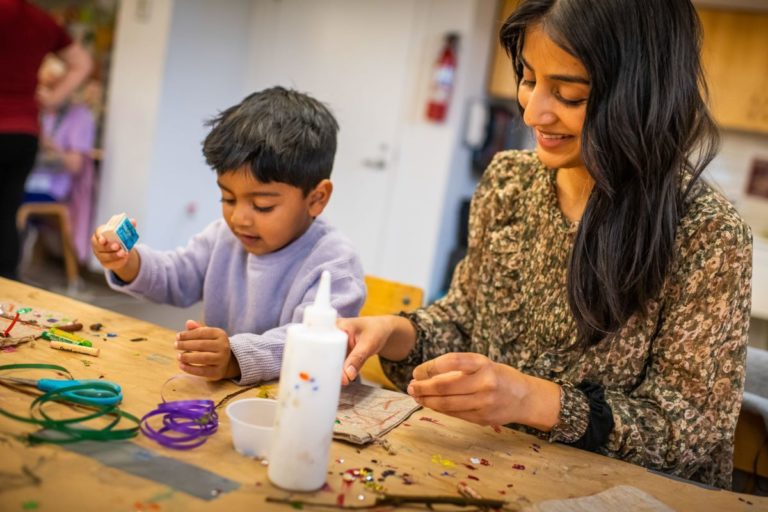 Engaging with Families
ACES interns learn and implement techniques for engaging community members in science-based art making and facilitating intergenerational learning. They apply what they learn and strengthen their skills by working with families participating in the Family Art Project and assisting with our storytime program.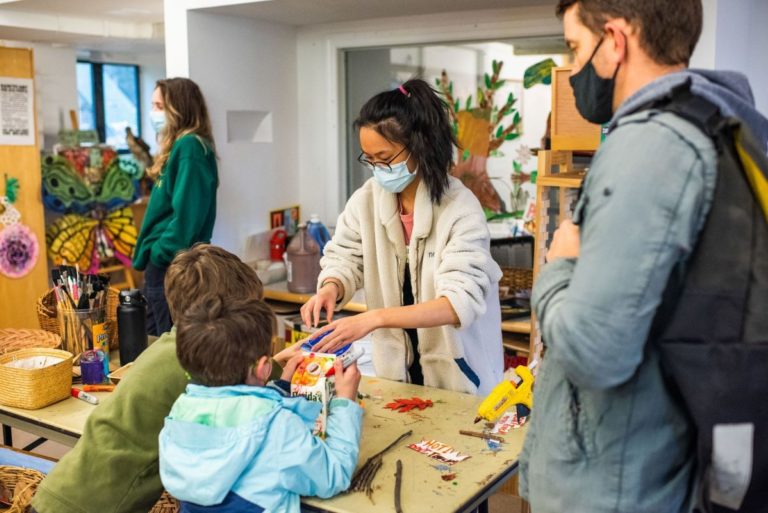 Internship Project
ACES work collaboratively to develop a weekend workshop for Wave Hill families as their final project, a unique opportunity to build key skills as a creative team with support from our staff. Through this process interns will explore program design, art education and connections to science and community.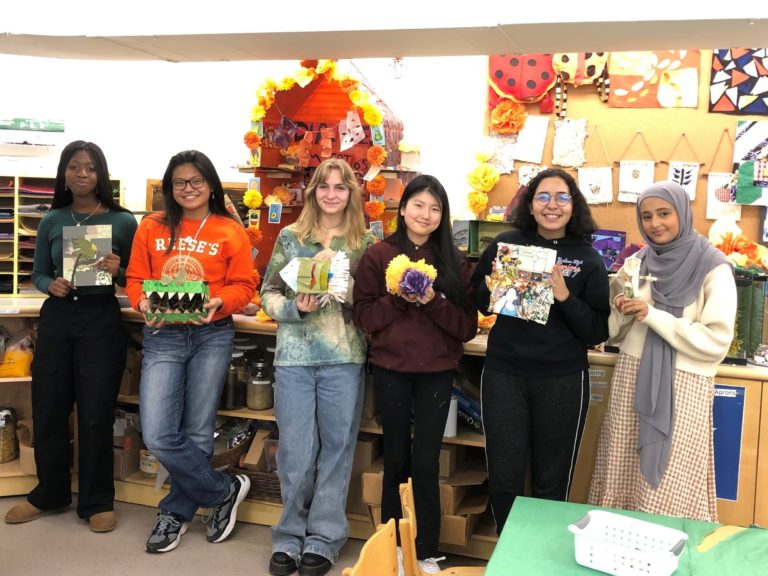 Artist Collaborations and Field Trips
ACES interns take field trips to cultural institutions and green spaces to learn about informal education practices. Interns use knowledge gained from these trips, as well as time spent with Wave Hill artists and nonprofit professionals, to plan and produce their final project.
Wave Hill staff visits local schools, community centers and nonprofit organizations to give presentations about our engaging programs. Email youthprograms@wavehill.org if you would like to schedule a visit.