Join the Forest Project!
The Forest Project has engaged countless New York City youth in ecological restoration and urban ecology since its inception in 1981. This paid summer internship gives high school students an unparalleled opportunity to learn about ecology in an urban setting. Throughout the summer, interns gain hands-on field experience and participate in dynamic, field-based coursework.
The work is rigorous but satisfying—building and maintaining woodland trails, removing invasive plant species, shoring up eroded slopes, and helping to document the process of restoring the disturbed woodland toward a more balanced state. Team-building activities help create a strong sense of community, allowing interns to develop connections with each other and to the program's mission.
We are no longer accepting applications for Summer 2020
For any questions, contact: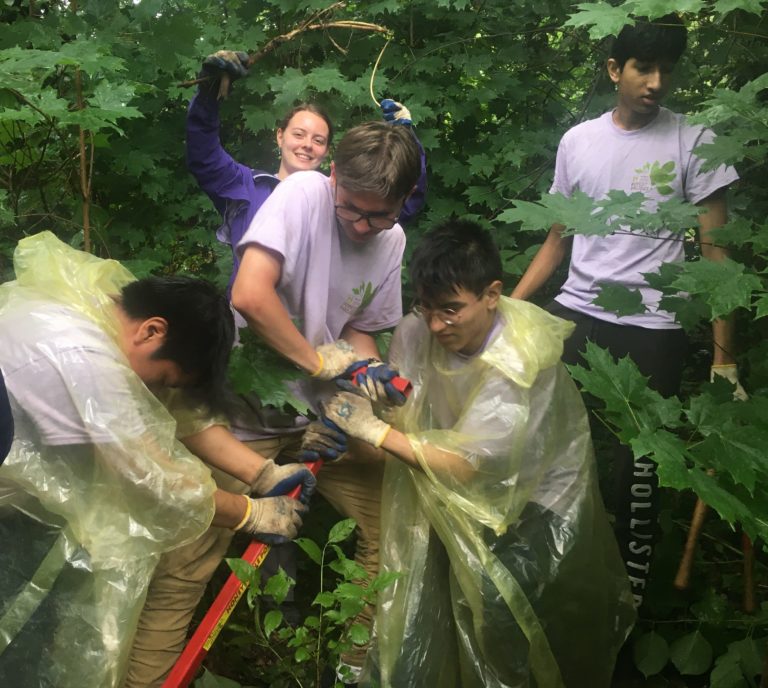 Qualifications and Benefits
Benefits include $2,275 compensation, and three college credits upon successful completion of the academic course
Must be currently enrolled in the 10th, 11th or 12th grade with an interest in urban environmental issues and aptitude for rigorous fieldwork
Must be 16 years old by June 15, 2020 and a New York City resident eligible to work in the United States
Must be able to commit to the program schedule of June 26, 2020 - August 21, 2020, Monday through Friday, 9AM - 5PM
Interns who successfully complete the program will be considered for participation for a second year
Important: In order for applications to be considered, applicants are required to apply to the Summer Youth Employment Program (SYEP) program listing one of our partners as your provider. Students submitting applications to other providers will not be considered. See more information in How to Apply section below.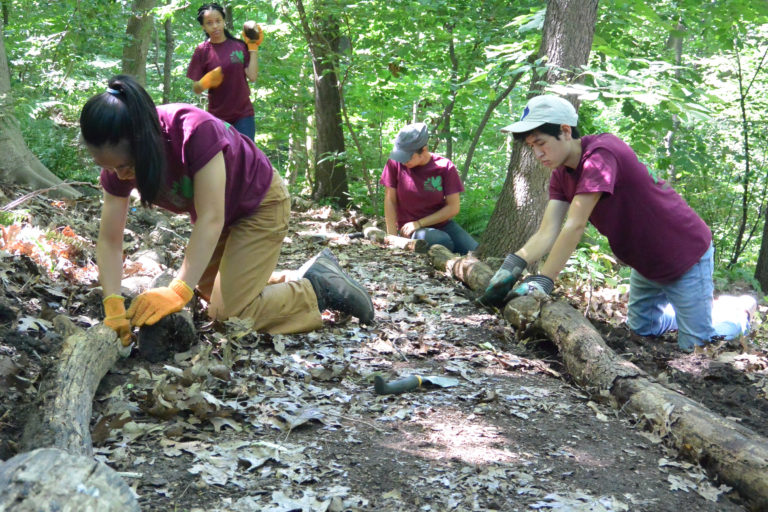 Restoration
Under the direction of an experienced crew leader, interns form small crews assigned to different sites in our woodland. Crews develop a restoration plan for their work sites based on its specific needs, applying restoration strategies they learn in other aspects of the program. Interns work as a team, gain confidence in their skills, and take ownership of a meaningful restoration project.
Woodland Page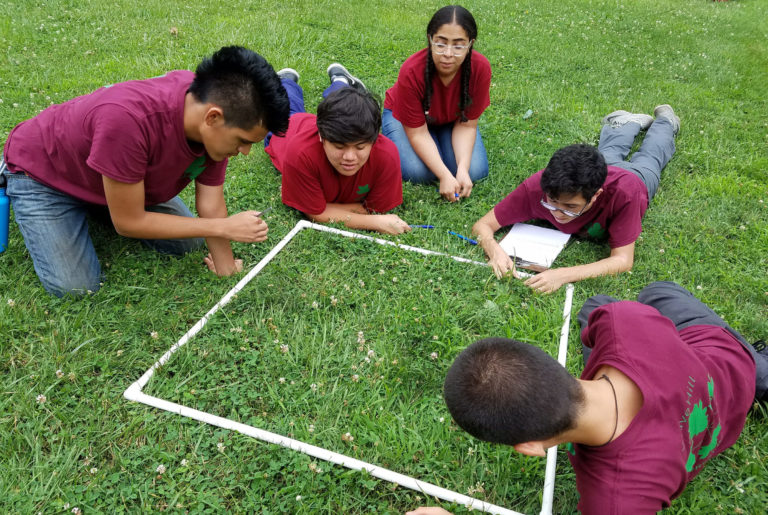 Coursework
All interns take one college-level course. First-year interns take Restoration of New York City's Natural Areas; second-year interns take Mapping New York City's Urban Environment: An Introduction to Geographic Information Systems. Interns work together on group projects involving data collection and field research at their work sites. The projects make up a significant portion of the course grade.
Coursework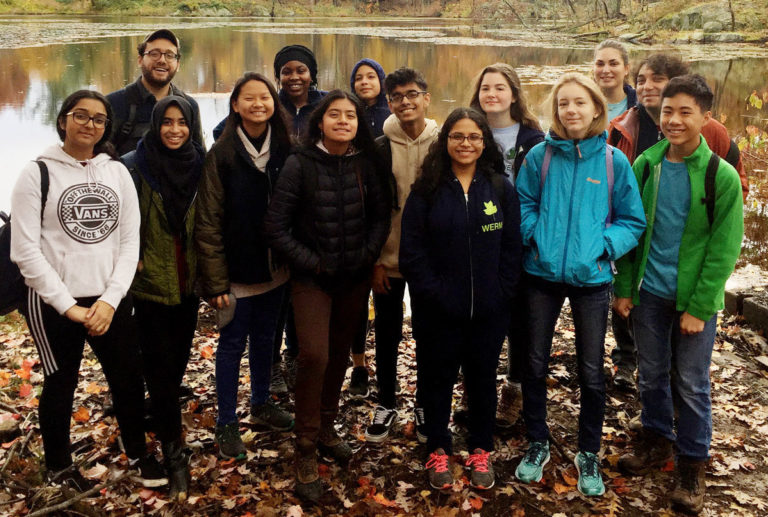 Field Trips and Speakers
Interns go on field trips that usually combine a work project with a tour or guided activity led by an onsite expert. Interns also meet and learn from guest speakers. These experiences provide opportunities to meet a wide range of professionals in green careers, including landscape architects, forest research technicians, environmental journalists, authors and urban planners.
Ideal candidates for Forest Project show an interest in urban environmental issues and understanding the intricacies of how these interconnect with their own lives. Strong applicants have an enthusiasm for science and show an aptitude for rigorous fieldwork, and field-based coursework—they want to engage with the work and don't mind getting their hands dirty!
Two-Step Application Process

You must complete both of the following steps:

Complete Wave Hill's application (including the essay questions).
Apply to New York City's Summer Youth Employment Program (SYEP) lottery at https://application.nycsyep.com/

You must put down one of the following as your provider* when applying to the SYEP lottery, or your application will not be considered:

Children's Aid - Staten Island
Children's Arts & Science Workshops, Inc. (CASW) - Bronx
YM & YWHA of Washington Heights & Inwood - Manhattan
* Important: You can only apply to SYEP through one provider. Once you submit your application, your choice of provider cannot be changed. It is imperative your selection is from the above list to be considered for Forest Project.
Please note:
Acceptance into the Forest Project program does not require winning a slot in the SYEP lottery as long as the applicant applies with one of the three providers listed above.
Wave Hill selects candidates based on the quality of applications and interviews.
Acceptance into SYEP does not guarantee acceptance into Forest Project. If you are not accepted, your SYEP provider can likely place you elsewhere.
Wave Hill staff visits local schools, community centers and nonprofit organizations to give presentations about our engaging programs. Email barryk@wavehill.org if you would like to schedule a visit.
We have also provided a postcard about Forest Project and a flyer about Woodland Research Ecology Mentorship (WERM) below. Download and share with your students.