Join the Forest Project!
The Forest Project has engaged countless New York City youth in ecological restoration and urban ecology since its inception in 1981. This paid summer internship gives high school students an unparalleled opportunity to learn about ecology in an urban setting. Throughout the summer, interns gain hands-on field experience and participate in dynamic, field-based coursework.
The work is rigorous but satisfying—building and maintaining woodland trails, removing invasive plant species, shoring up eroded slopes, and helping to document the process of restoring the disturbed woodland toward a more balanced state. Team-building activities help create a strong sense of community, allowing interns to develop connections with each other and to the program's mission.
The application period for summer 2024 will be open from December 4 to March 8.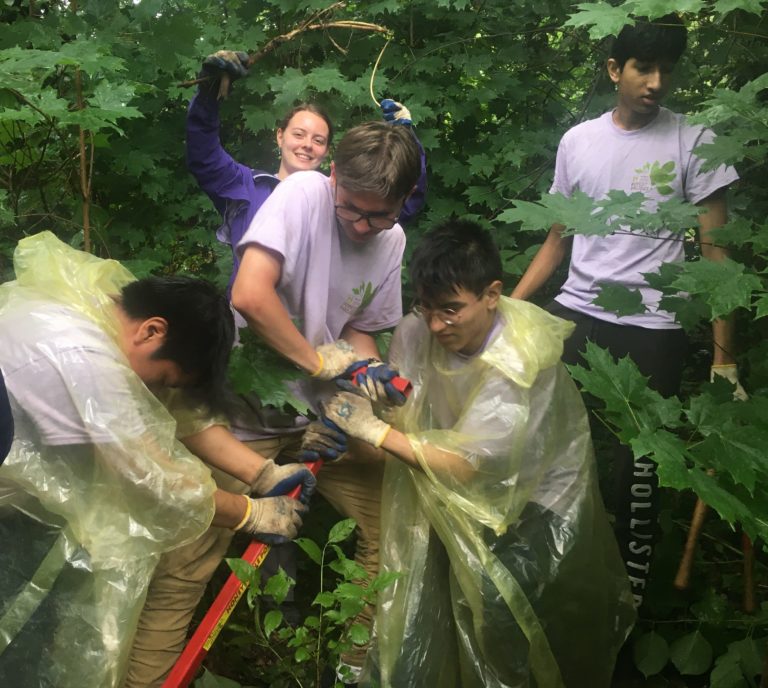 Qualifications and Compensation
Qualifications
Enrolled in high school
16 years old by May 1st, 2024
New York City resident eligible to work in the United States
Interested in urban environmental issues
Ready for rigorous fieldwork and academic study
Available and committed to participating in the entire program
Compensation and Benefits
Approximately $2,275, paid through NYC SYEP
Credit for one college course
Access to Wave Hill alumni network
Important: Forest Project interns get paid through the NYC SYEP. This process requires a separate application that is submitted to SYEP. We will complete this additional application together during your initial interview with Wave Hill. PLEASE DO NOT APPLY TO SYEP BEFORE YOUR INITIAL INTERVIEW.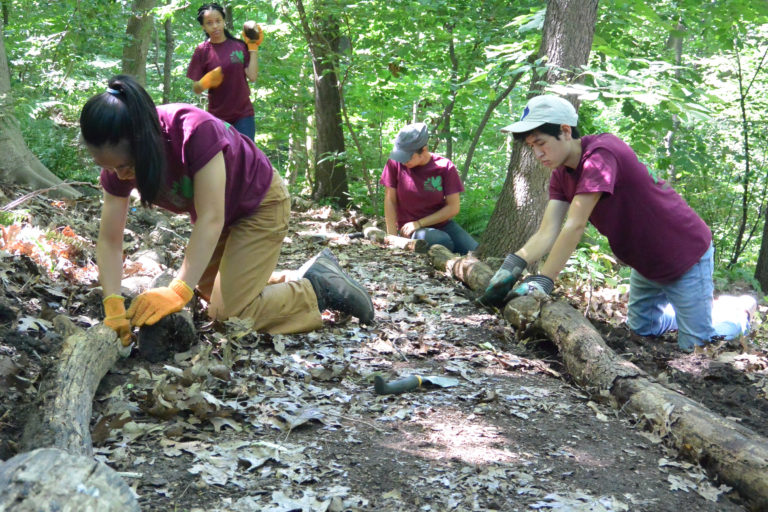 Restoration
Interns spend the summer in small crews doing hands-on fieldwork throughout the property. This work supports Wave Hill's restoration and stewardship efforts, which aim at maintaining the health of the woodlands. Fieldwork is complemented by learning in other aspects of the program. Interns work as a team, gain confidence in their skills, and take ownership of a meaningful management project.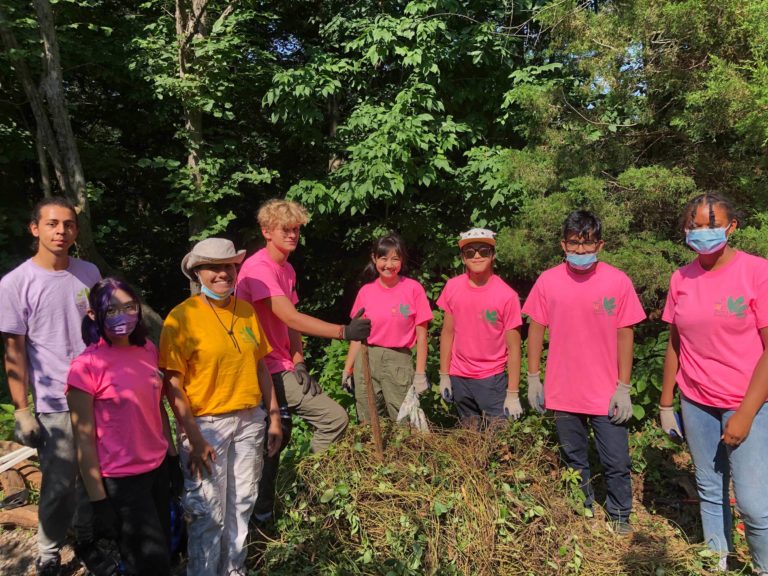 Coursework
Interns are enrolled in Restoration of New York City's Natural Areas, an intro-level, accredited college course taught at Wave Hill that focuses on ecology and environmental management. This course includes group projects, data collection and research and is taught by Wave Hill staff.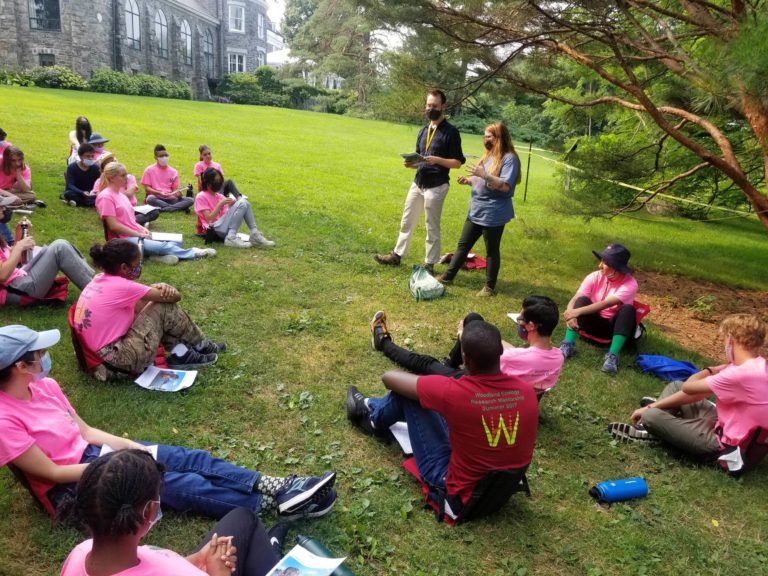 Fieldtrips
Interns will have the chance to meet other groups of youth from neighboring organizations who are doing similar work. Exchanges will take place both at Wave Hill and at partner organizations. Fieldtrips to partner organizations might include adventure activities, discussions, or exploration of research topics.
Ideal candidates for the Forest Project are interested in urban environmental issues and the intricacies of how these interconnect with their own lives. Strong applicants have an enthusiasm for science and show an aptitude for rigorous fieldwork, and field-based coursework—they want to engage with the work and don't mind getting their hands dirty!
An important goal of the Forest Project is addressing the barriers that prevent equal opportunity and support for careers in science and environmental work. We understand science is improved by a diversity of perspectives working together to understand our world. We encourage all NYC youth who are interested in urban ecology and committed to supporting their peers' learning to apply.
We particularly encourage applicants who identify as Black, Latinx, Indigenous and/or come from under-resourced schools and communities to apply.
Wave Hill staff visit local schools, community centers and nonprofit organizations to give presentations about our engaging programs. Email youthprograms@wavehill.org if you would like to schedule a visit.
Download our flyer and share this opportunity with your students.