Artists
TRYST (Paul Benney, Carolyn Hall, Clarinda Mac Low)
One of sixteen projects in the 2018 exhibition Ecological Consciousness: Artist as Instigator.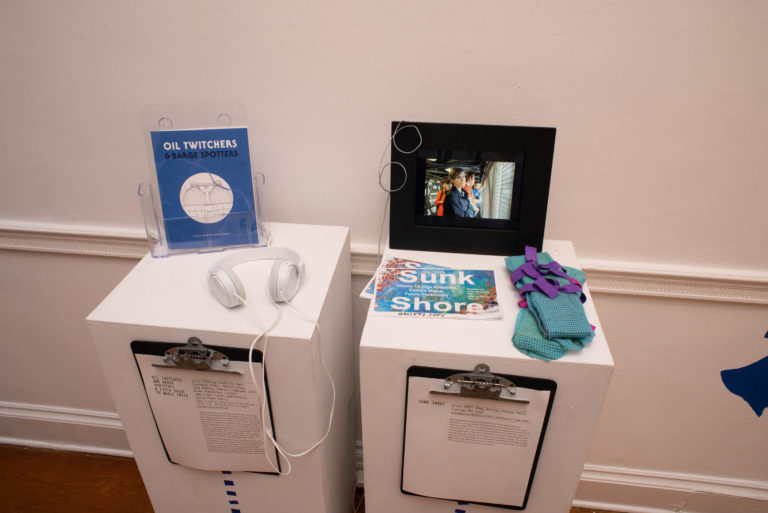 Sunk Shore was a playful speculative tour of the future of lower Manhattan. Using sensory exercises, the surrounding structures, and evocative props, TRYST led participants along a route close to and on the Hudson River, first into the past (to establish the terrain), then into an extrapolated future. The events during the tour were based on the most current data about expected changes due to climate change. The project was built to bring people into an embodied experience of climate change data, and bring information that can seem very remote closer, to render the facts much more concrete and visceral.