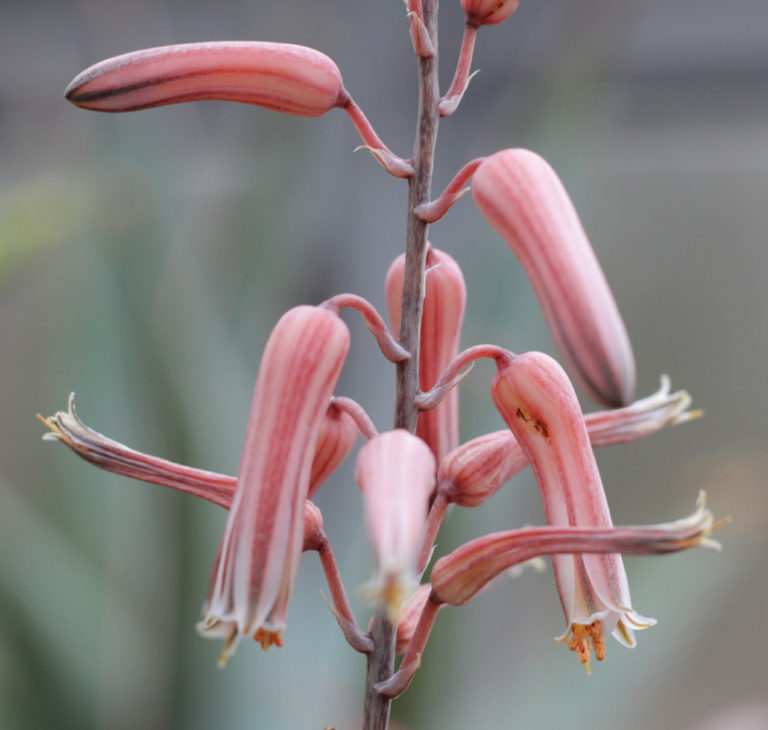 Aloe mcloughlinii (McLoughlin's Aloe)
Aloe mcloughlinii (McLoughlin's Aloe)
January 23, 2019
There are many aloes—more than 500 species—and most of them are native to eastern and southern Africa. They vary in size and habit but they all have a rosette of stiffly-angular foliage and produce a cluster of waxy flowers, often on a tall spike.
McLoughlin's aloe (Aloe mcloughlinii) is native to Ethiopia and Djibouti and not common in cultivation. It is a small plant with handsome, dark-green foliage, flecked with creamy dashes.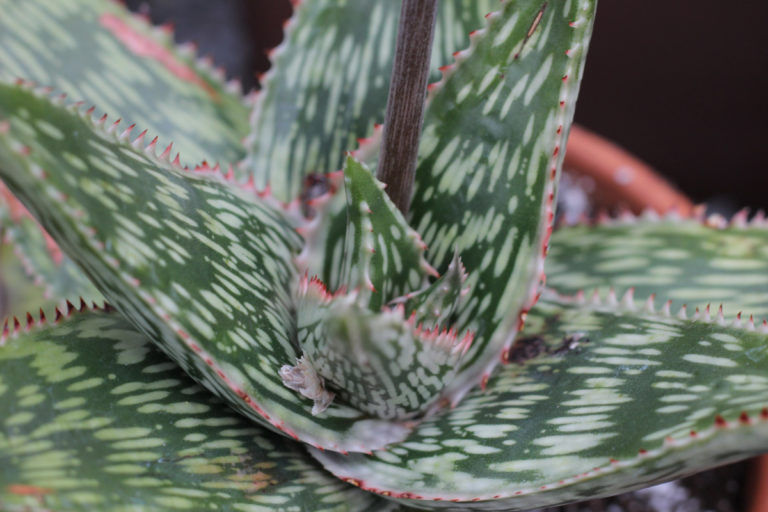 Its blooms, held high on a slender stem, can be seen now in our Cactus and Succulent House. The right-hand wing of the Marco Polo Stufano Conservatory.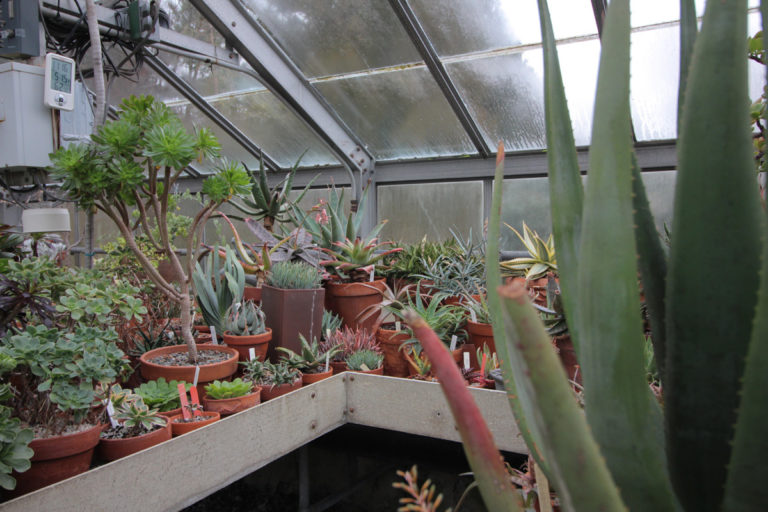 They are a soft, dusky pink, very close to "Living Coral," Pantone's Color of the Year for 2019—how very fashion-forward!
By Charles Day is Wave Hill's Ruth Rea Howell Senior Horticultural Interpreter