Miscanthus sinensis 'Gracillimus' (Miscanthus cultivar)
Miscanthus sinensis 'Gracillimus' (Miscanthus cultivar)
December 19, 2018
The fluffy seed heads of this miscanthus (Miscanthus sinensis 'Gracillimus') make a fine display in the Flower Garden at this time of year.

It is a large, perennial grass that can grow up to seven feet high during the summer and produces tufts of bronze-colored flowers by early fall. As they mature, these flowers turn into off-white, feathery seed clusters.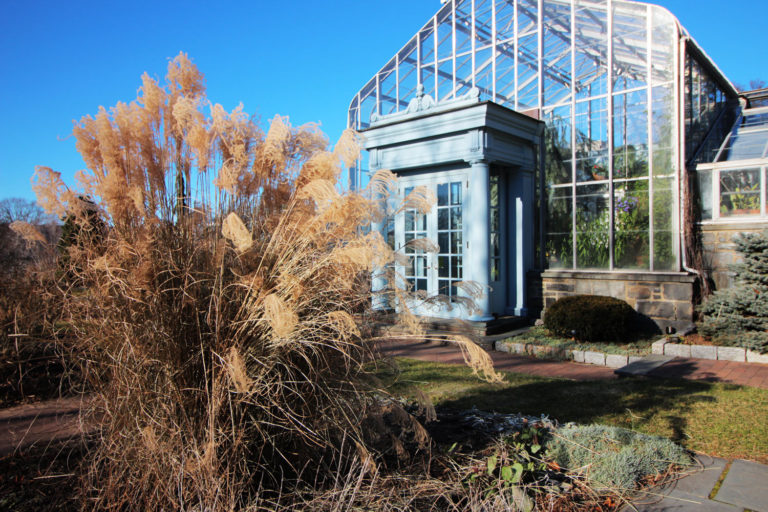 The plant begins to die back to the root in late fall and an over-eager gardener might be tempted to cut it back to the ground as part of "fall clean up" but, by leaving it to stand, it makes an elegant dried arrangement for the winter. But cutting-back might be required if it collapses following a heavy snow- or ice-storm. In any event, it should be completely cut back before new growth starts in early spring.
By Charles Day is Wave Hill's Ruth Rea Howell Senior Horticultural Interpreter