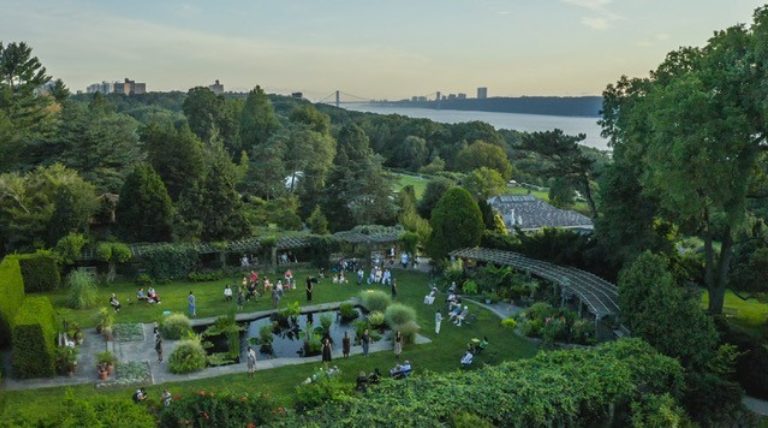 Aquatic and Monocot Gardens in August
Aquatic and Monocot Gardens in August
September 26, 2019
Neatly clipped hedges and century-old stone pergolas frame set the background for the Monocot and Aquatic gardens. This formal arrangement creates a pleasing rectangular symmetry, softened by the abundant foliage of the plantings.
The pond at the center features towering cattails and papyrus plants, along with blooming water lilies, sacred lotuses and cannas. Schools of goldfish patrol the water while squadrons of damselflies flit around in the air above.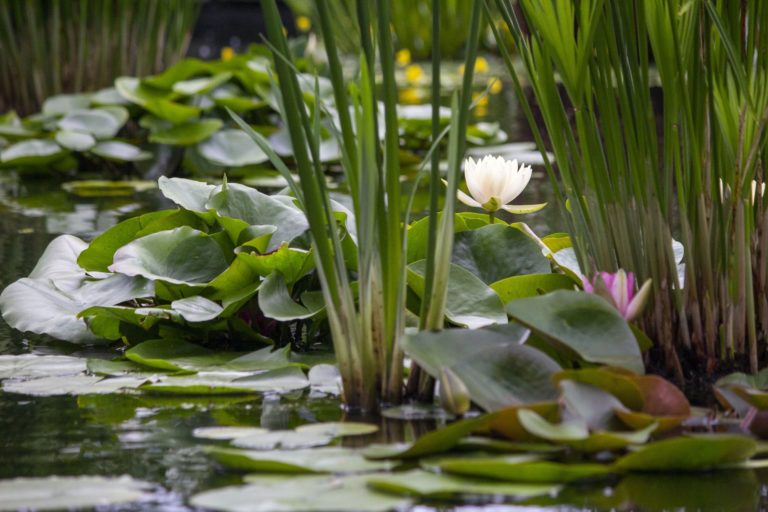 The Monocot Garden—an array of plants that share certain characteristics, such as strap-like leaves and a single seed-leaf at germination—is filled with luxuriant tropical plants, such as elephant ears, bananas and palms. Hardy perennials, including lilies, variegated giant reed and tall, feathery grasses complete the scene.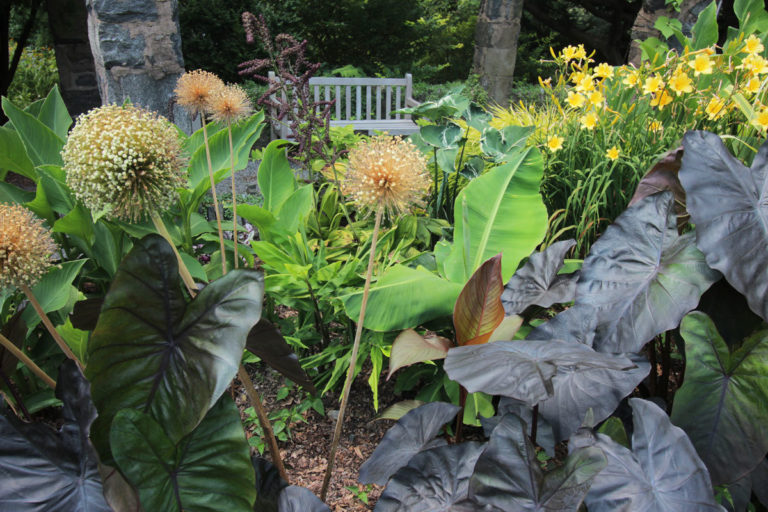 Late summer is when all this reaches its peak and close inspection is recommended, however, on a hot afternoon it is perhaps best viewed while comfortably seated in one of the benches in the shade of the vine-clad pergola.
By Charles Day, Wave Hill's Ruth Rea Howell Senior Horticultural Interpreter