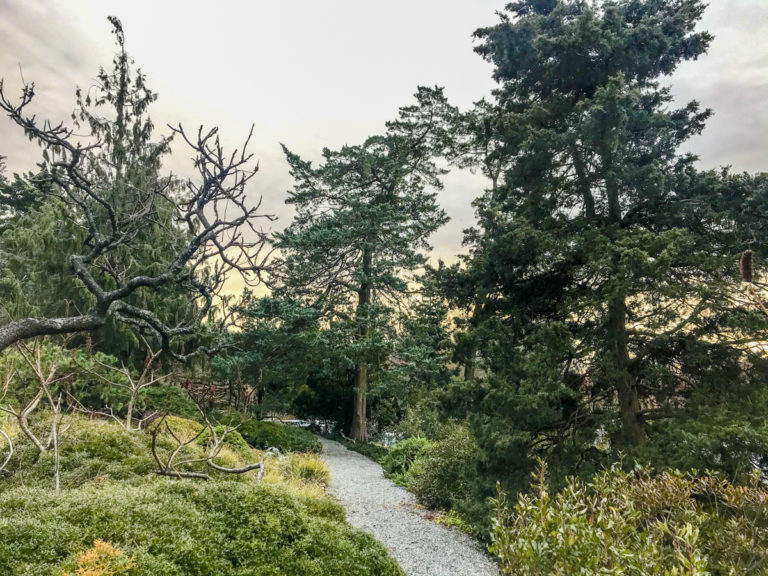 Evergreens in the Wild Garden
Evergreens in the Wild Garden
December 6, 2019
Evergreens can easily be overlooked in summer but now, with deciduous trees bare and the rest of the plant life going dormant, they become the mainstay of the winter landscape at Wave Hill, particularly in the Wild Garden.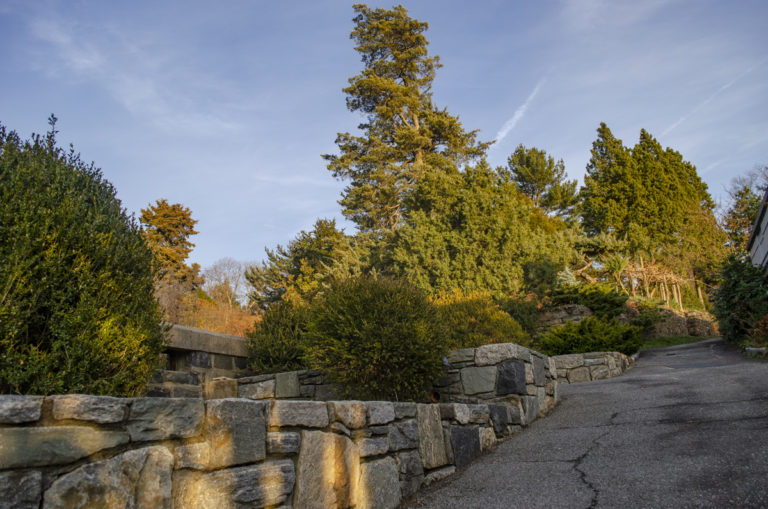 This view of the hillside above the Perkins Visitor Center reveals a cozy landscape, filled with a great variety of evergreens. In the foreground, compact mounds of different varieties of boxwood anchor the entrance to the Herb Garden, while the Wild Garden beyond abounds with conifers and broad-leaved evergreens, both large and small.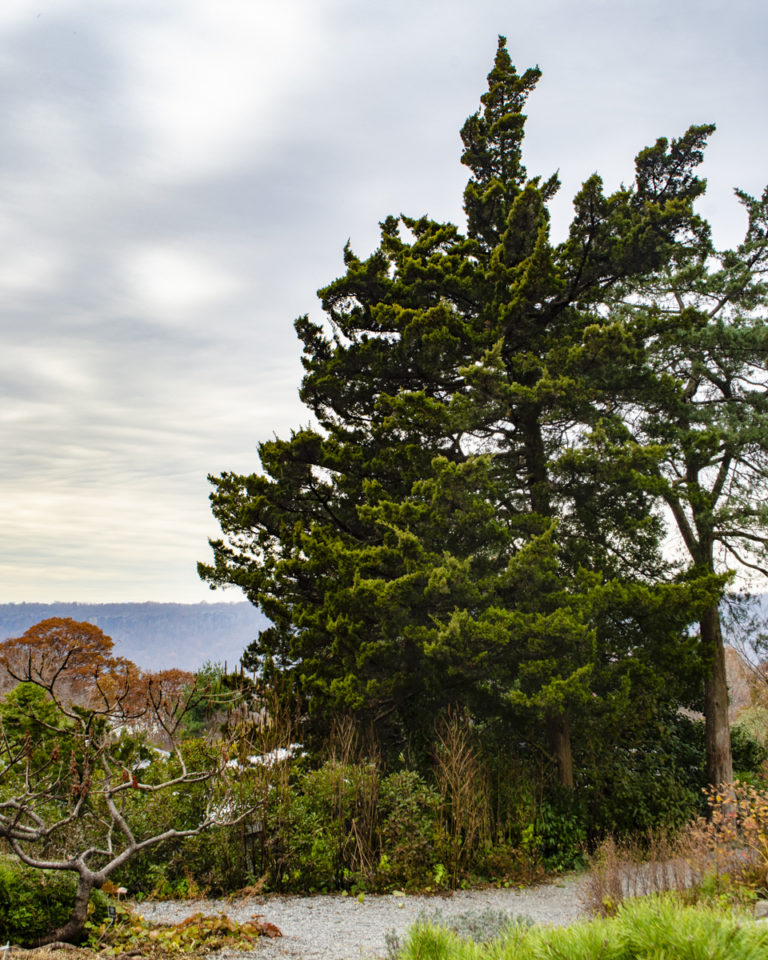 Tall conifers, such as selections of hinoki cypress (Chamaecyparis obtusa cvs.) and of native red cedar (Juniperus virginiana cvs.), offer structure and protection to what otherwise would be a very exposed slope. Low-spreading junipers, boxwoods and dwarf forms of spruce, pine and yew do exactly the same, but on a smaller scale. Shown above: Native red cedar (Juniperus virginiana cvs.)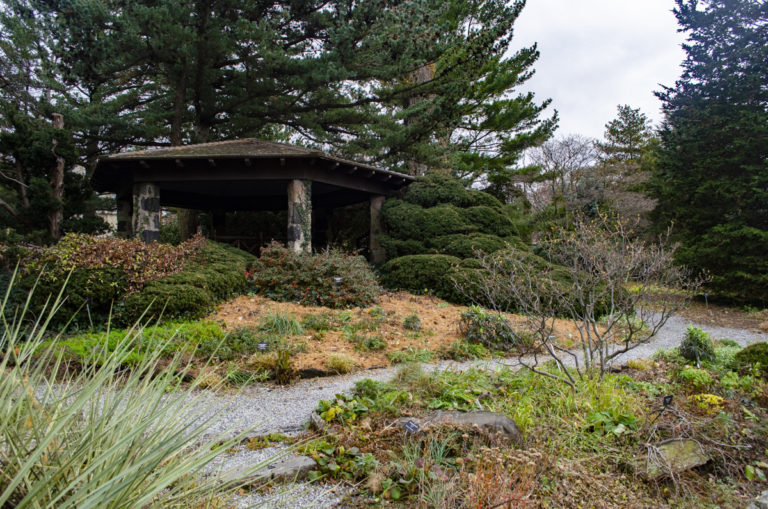 Even the rustic gazebo is nestled among evergreens. It is flanked by Japanese yews (Taxus cuspidata), clipped into whimsical cloud shapes, and a Japanese white pine (Pinus parviflora) stands sentinel by the entrance, its branches extending above the roof.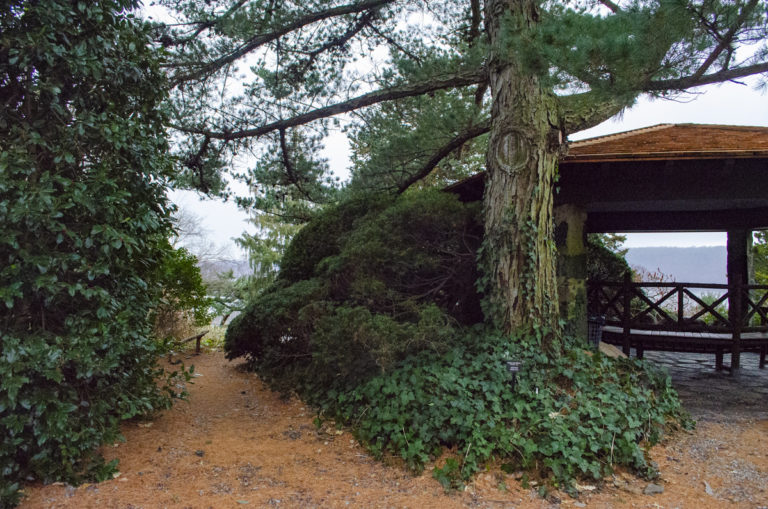 Nearby is a Highclere holly (Ilex × altaclerensis) with wide, shiny leaves that contrast with the narrower foliage of the conifers.
Between the Wild Garden and the Aquatic Garden is a weeping Atlas cedar (Cedrus atlantica 'Glauca Pendula'). It is trained along a section of the pergola and its cascading branches hang in a silver-green curtain, discreetly separating the two areas.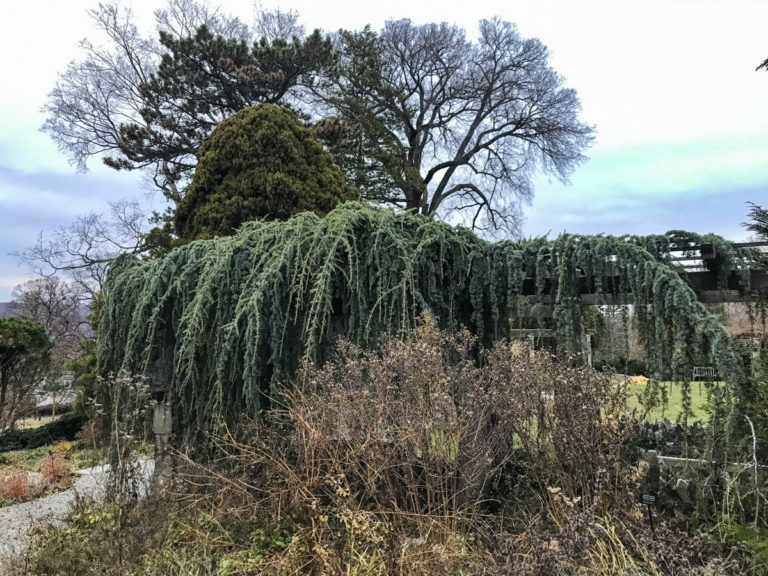 With their huge diversity of size and habit and their variety of color, from dark olive through blue-green to almost white, evergreens provide interest for our visitors—and shelter for our birdlife—through the entire winter.
By Charles Day, Wave Hill's Ruth Rea Howell Senior Horticultural Interpreter