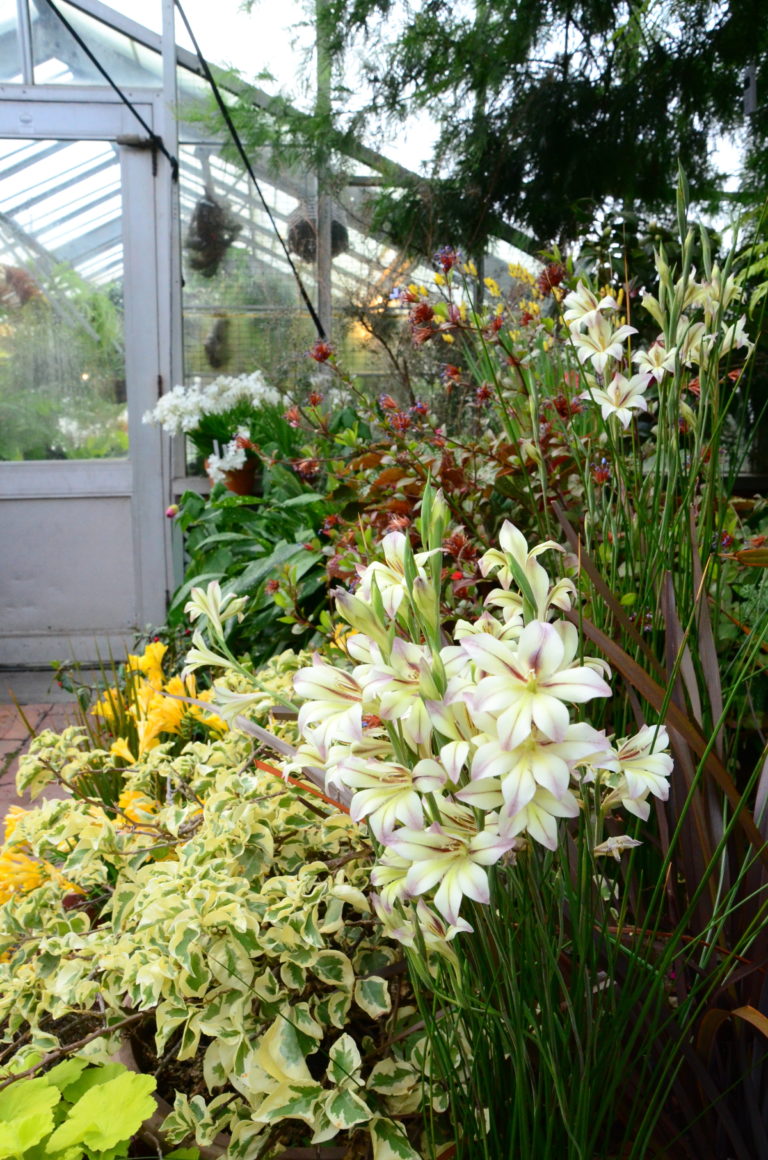 Bloom Alert: South African Bulbs
Bloom Alert: South African Bulbs
March 9, 2023
Over the next few weeks, a rotating collection of South African flowering plants graces the Palm House windowsills in the central portion of the Marco Polo Stufano Conservatory. This small yet diverse selection of plants was started years ago when Wave Hill was a new public garden. Founding Director of Horticulture Marco Polo Stufano envisioned a floriferous display of temperate climate plants; South African bulbs fit perfectly in this finish with their timely blooms during New York City winters.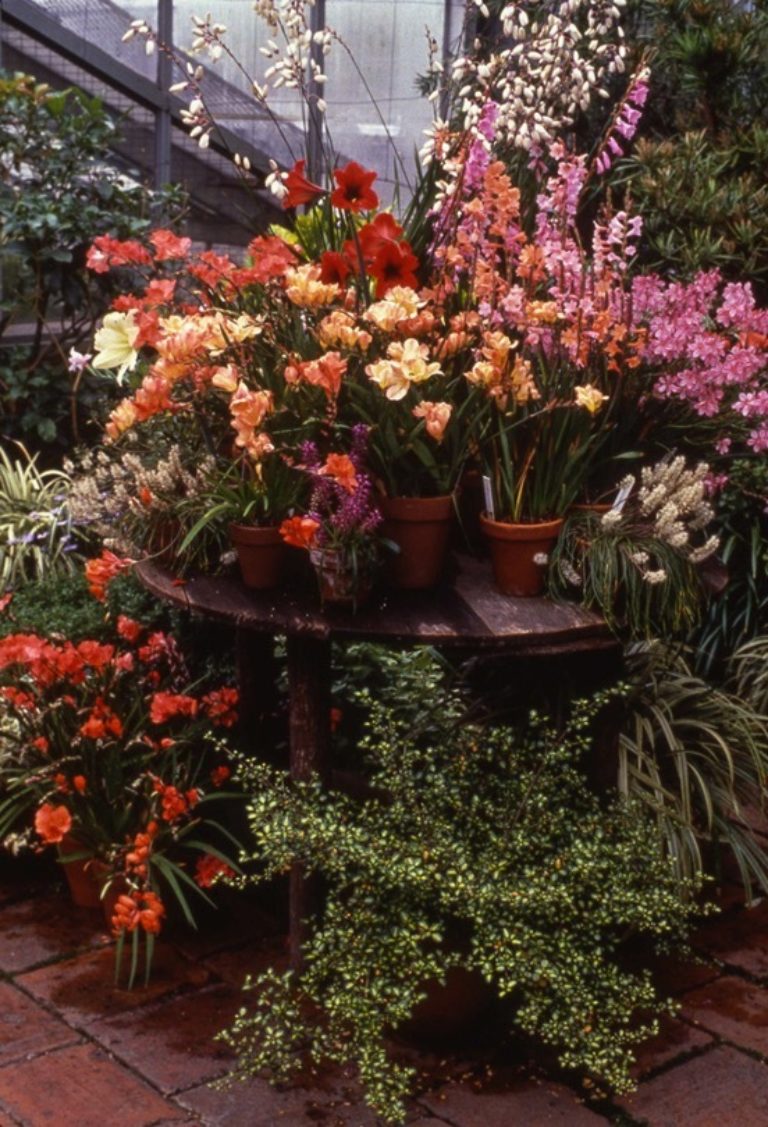 Our collection of South African plants has changed over the years. Currently, Palm House Gardener Gelene Scarborough cares for them—and all plants on display in the central portion of the Conservatory. In her curation of the species in this collection she prioritizes the beauty of the flowers over more botanically rare or unique species—even though the latter is something botanical gardens may more typically value. Lately, many plants in this collection are ones she has started from seed. Read about this process in a previous Garden Journal entry.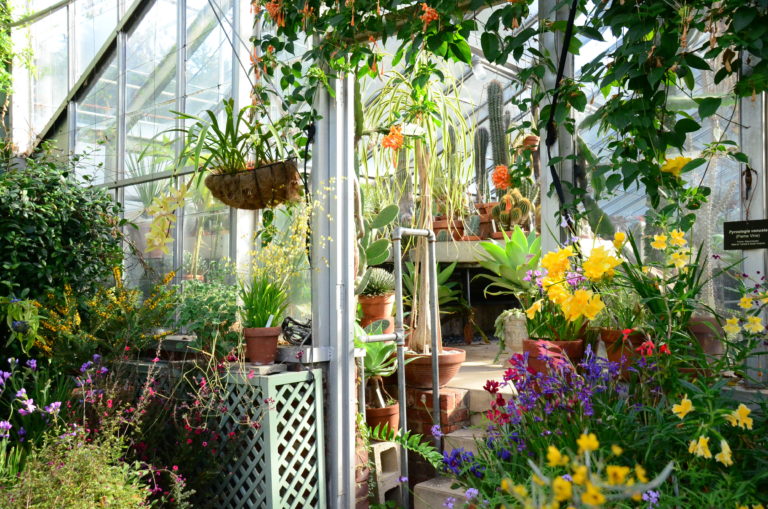 Find smaller pots of bulbs gathered on the windowsills along the fringes of the House. By displaying these delicate flowers at eye level Scarborough invites you in to take a closer look. South African bulbs are just some of the many charismatic plants showing off in the Palm House over the next few weeks. Step inside for a visit!
Jess Brey,
Ruth Rea Howell Senior Horticultural Interpreter