A "super-bloom" of glory-of-the-snow marks the start of spring at Wave Hill. These gentian blue flowers bloom together, producing a carpet-like display under trees, in garden beds and alongside paths in the Woodland. Prominent "bloom areas" include underneath the historic European beech near the front entrance, the slope beside Glyndor Gallery (pictured above in a photo by Wave Hill Gardener Sandy Schaller) and along the Woodland path behind the Gallery. The map below marks all the large colonies of glory-of-the-snow.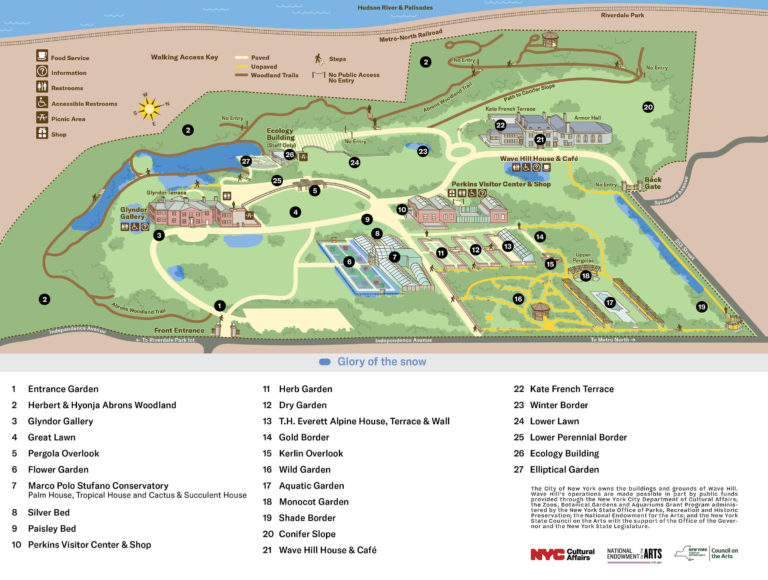 Glory-of-the-snow is called thus because these blooms emerge as winter turns into spring. The scientific name these plants went by for many years—Chionodoxa—actually means "glory of the snow" in Greek and is the origin of the common name. In Greek, "chion" means snow and "doxa" means glory. Today, the plant goes by Scilla sardensis. Read about this name change in a previous Garden Journal entry.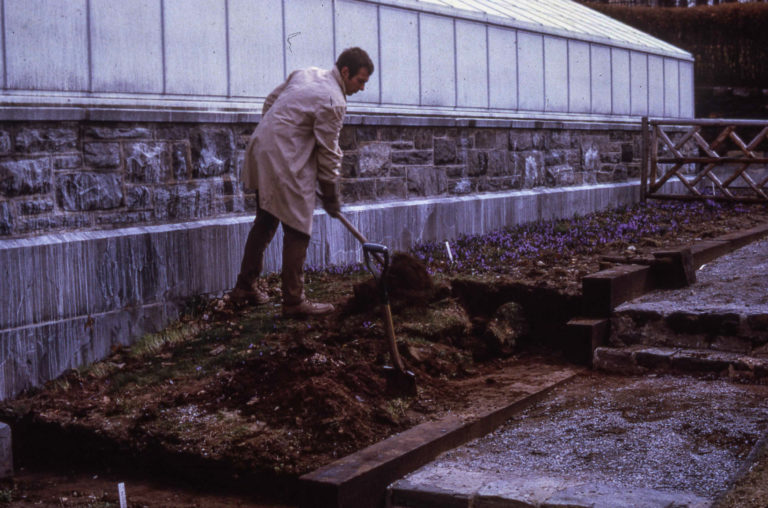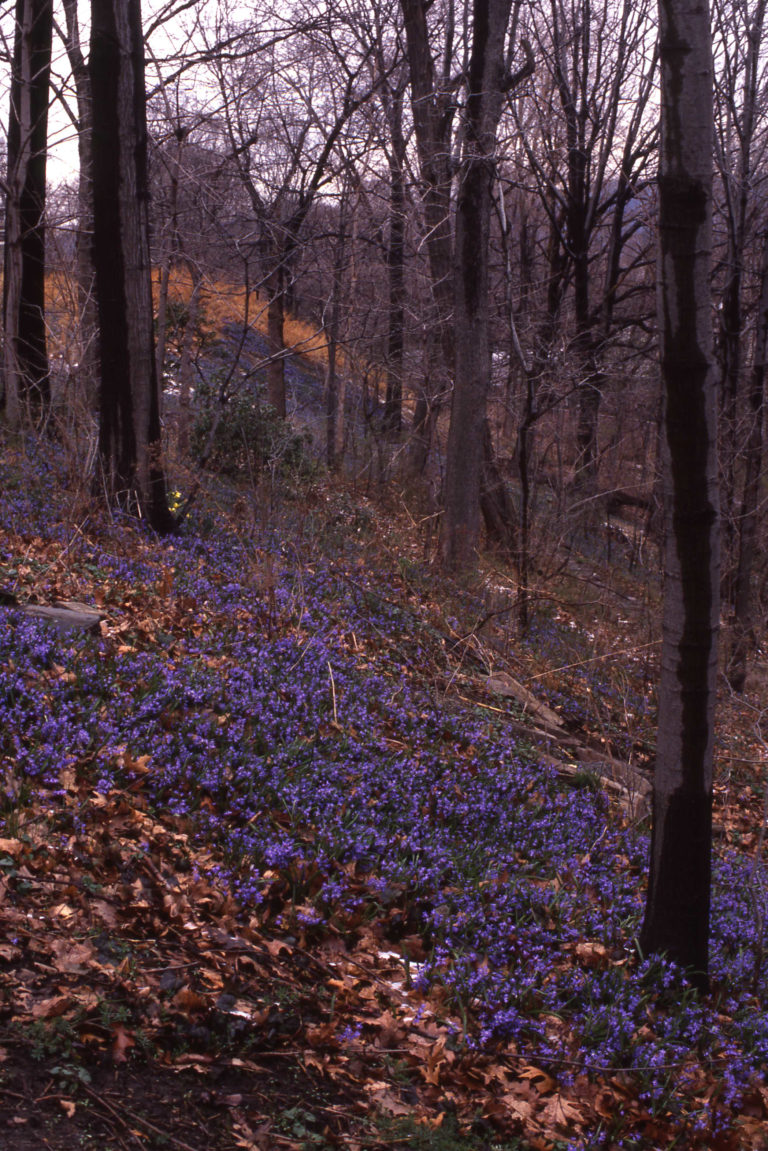 When Wave Hill became a public garden in 1967, glory-of-the-snow was already here en masse. The origins of the plant's arrival to Wave Hill are unknown. However, we assume that the plants were introduced during the era when the Perkins family owned the property—between 1893 to 1945—which is when most of the landscaping occurred. Who exactly introduced the plants and how many were introduced is unclear. Based on the large size of the colony, it seems the glory-of-the-snow in the Woodland behind Glyndor is the origin of the introduction.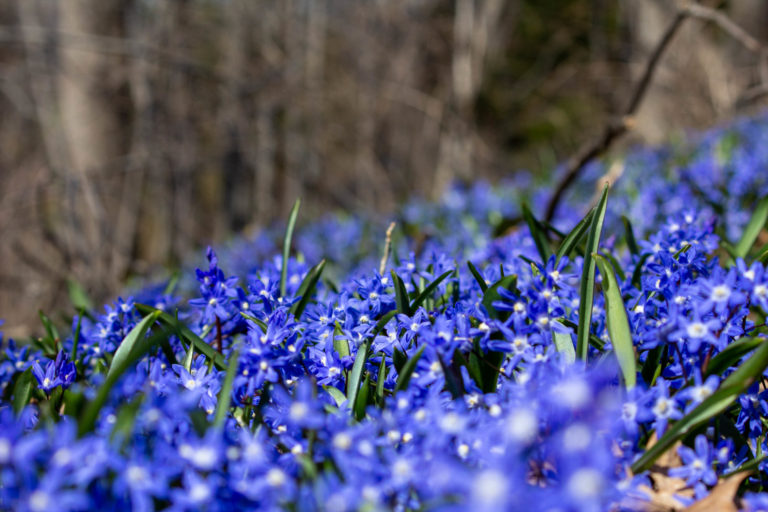 Glory-of-the-snow have a sweet appearance: large, upward-facing petals are a deep gentian blue color, with a dot of white in the center of each blossom. When blooming en masse, the flowers seem to float a couple of inches above the ground as their foliage is obscured by their large flower tops. For those with a sharp eye, look closer to see if the blue flower you are looking at is glory-of-the-snow; in some areas other Scilla species and allied species are mixed in.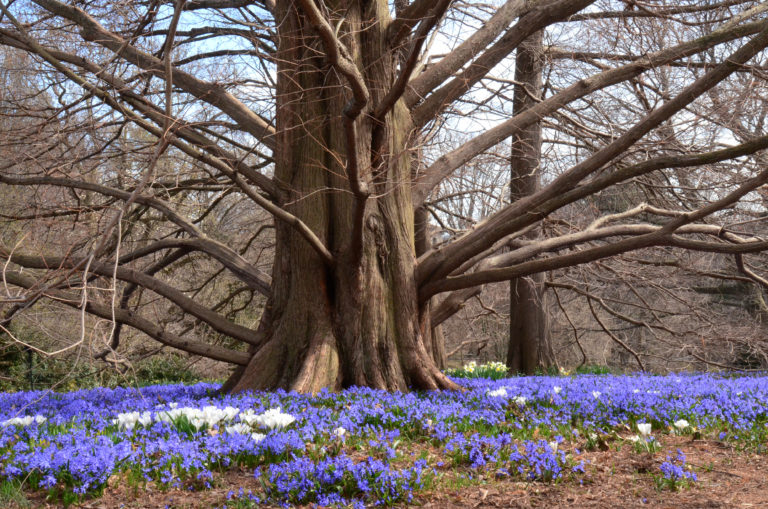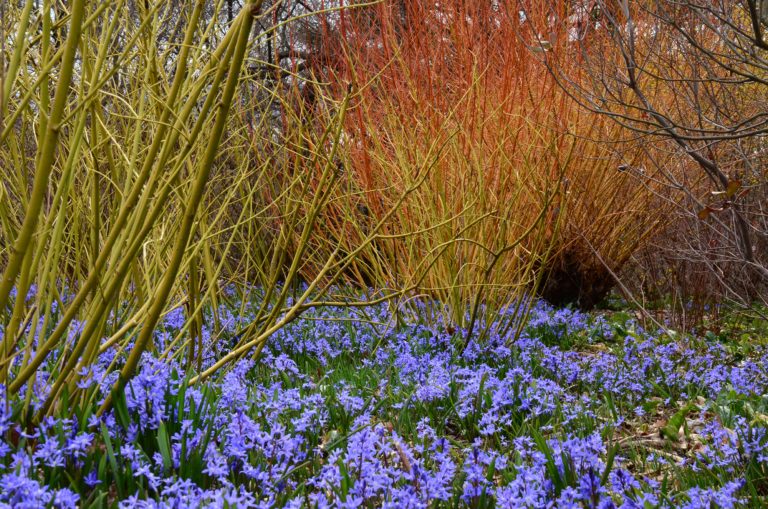 Glory-of-the-snow colors-in areas that would normally be empty in early spring, turning mulched tree pits blue and poking through ivy that runs rampant in the Woodland. In some garden areas, they complement spring-blooming shrubs: under spicebush and winterhazel in the Shade Border and under forsythia around Wave Hill House. This super-bloom edges beds, accentuating their shape. In the Flower Garden, find white glory-of-the-snow as well.
Visit now to catch the glorious sight before they fade away until next year.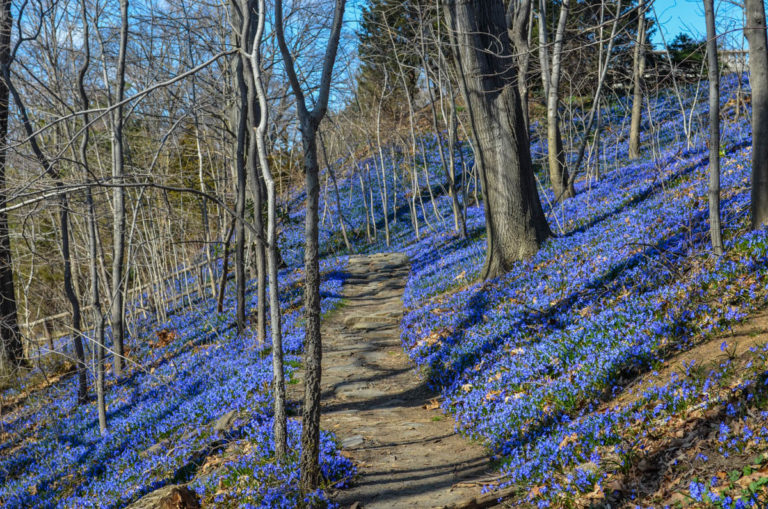 Jess Brey,
Ruth Rea Howell Senior Horticultural Interpreter