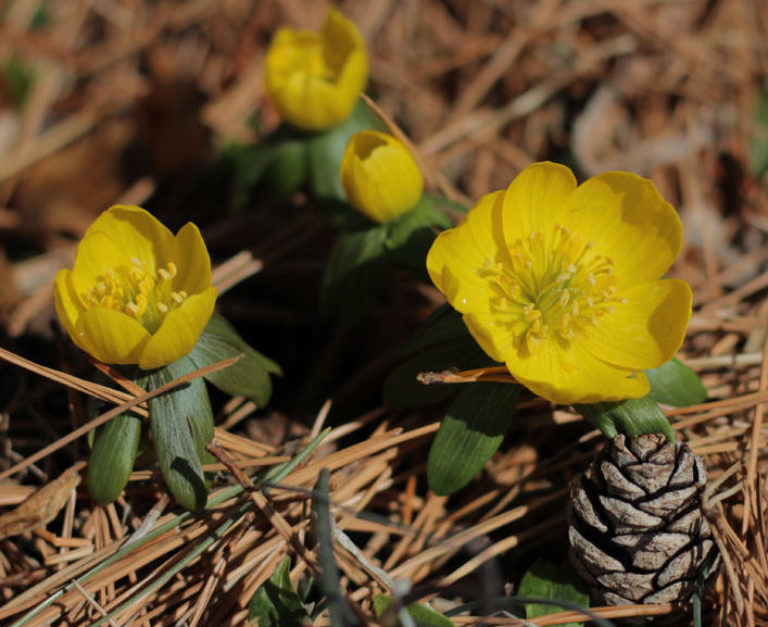 Eranthis hyemalis (Winter Aconite)
Eranthis hyemalis (Winter Aconite)
February 22, 2019
Despite threats of snow and freezing temperatures, some early-blooming plants start to wake up during the second half of February.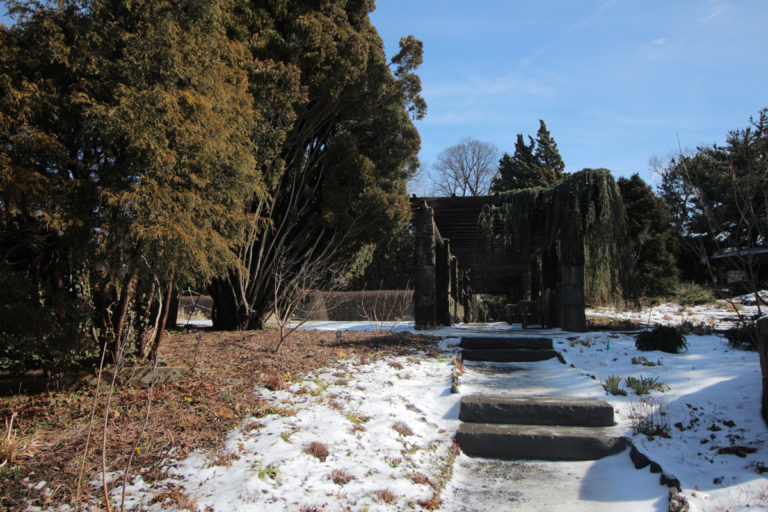 The cheerful winter aconite (Eranthis hyemalis) is emerging now in the Gold Border and in odd spots in both the Wild Garden and the Flower Garden, showing off lustrous, yellow flowers and unfurling its glossy, green foliage.
Native to southern Europe, but hardy enough to naturalize here in our cool, temperate climate, winter aconite pops up reliably every year in late winter―even pushing its way up through frozen snow.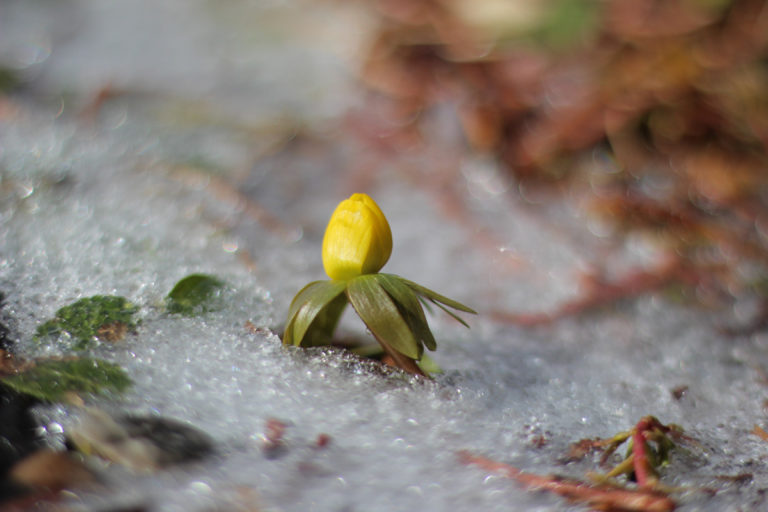 Featured on this blog in 2016, winter aconite's appearance generates excitement among visitors and staff every year and is always worthy of a mention.
By Charles Day is Wave Hill's Ruth Rea Howell Senior Horticultural Interpreter