A visit to the T.H. Everett Alpine House on a sunny day this week will be rewarded by a waft of delicious perfume. Its source is this white, double-flowered cultivar of Parma violet.
Bouquets of aromatic blooms were at a peak of popularity in the late nineteenth century, when 'Conte di Brazza' was raised, but Parma violets, in their more usual blue form, date to 1500s southern Italy. Later, they were introduced to Parma, in northern Italy, and acquired their vernacular name as they were distributed across Europe.
'Conte di Brazza' is named for the Italian-born explorer, Count Pietro di Brazza (1852–1905), who popularized this selection in Italy.
In the foreground of this last shot of the Alpine House, the topmost tip of the plant can be seen at the front of the open window. Alpine House gardener Susannah Strazzera moved it forwards, the better to admire it when you stop by.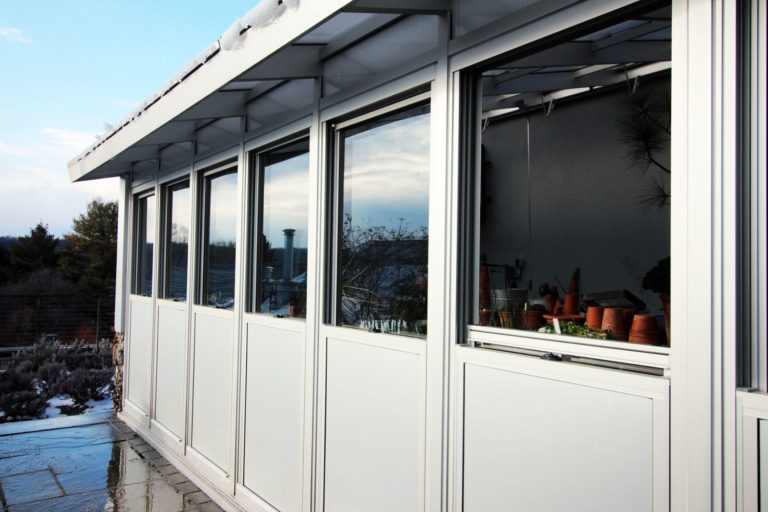 By Charles Day is Wave Hill's Ruth Rea Howell Senior Horticultural Interpreter