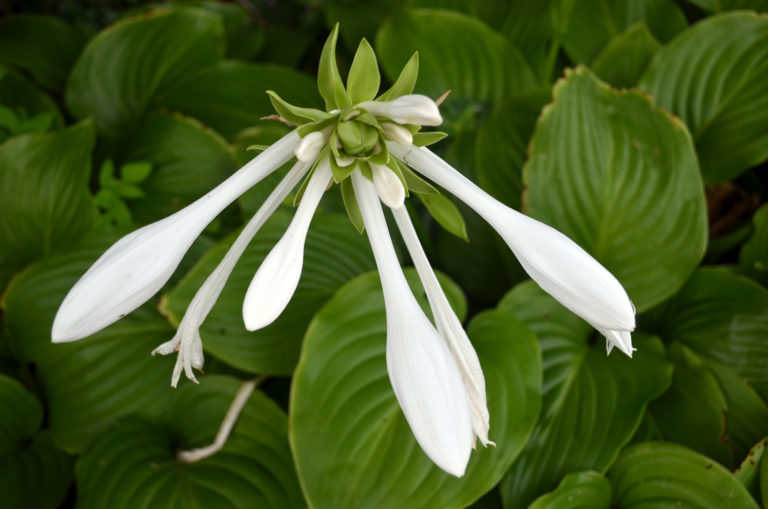 Hosta plantaginea (August Lily)
Hosta plantaginea (August Lily)
August 20, 2020
The front entrance to the Flower Garden in late summer is graced by the huge, scented blooms of the August lily.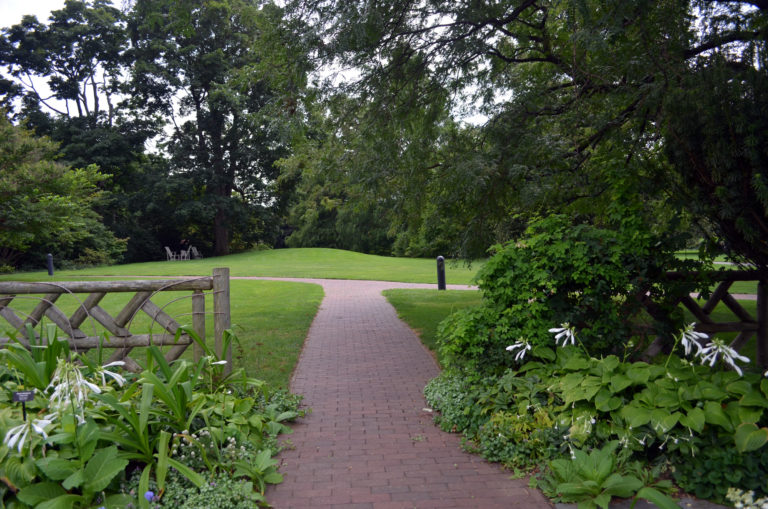 Although not actually a lily—it is a species of hosta (Hosta plantaginea)—it could easily be mistaken for one because of its lily-like flowers.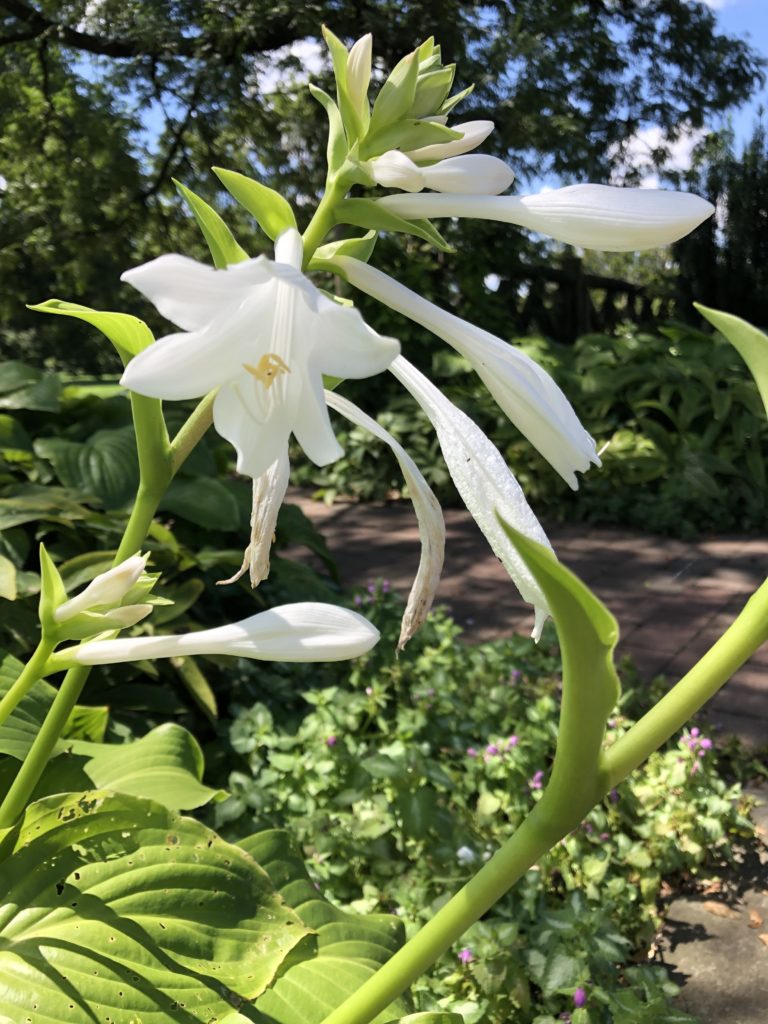 The blooming period of this hosta can last for many weeks and the dead-white flowers, with their clean floral scent, may be enjoyed into September. The handsome, glossy foliage stays fresh throughout the summer.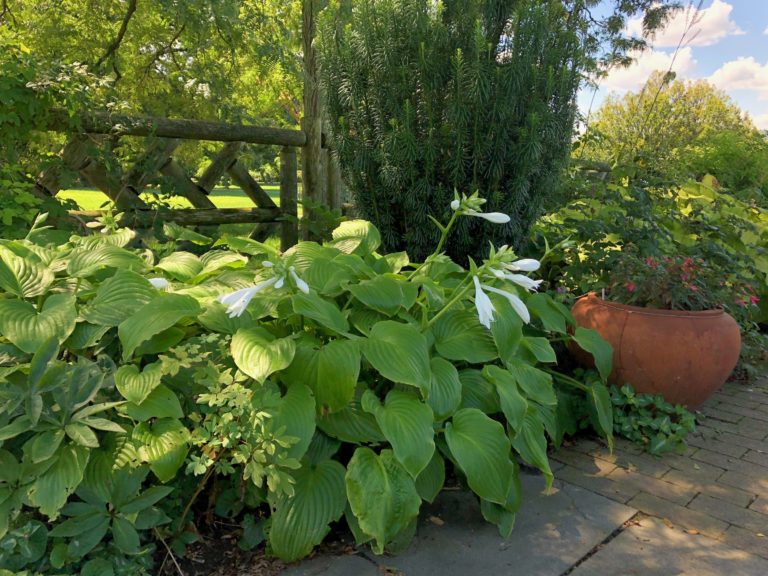 Happiest in shade, it will thrive even in a sunnier spot, providing there is some protection from the afternoon sun. Water might be needed during dry spells and slugs can be a problem in wet periods but, otherwise, this is a very reliable and beautiful plant.
The work of Wave Hill's now retired Ruth Rea Howell Senior Horticultural Interpreter Charles Day, this post dates back four years to August 18, 2016. Charlie's writing has a perennial quality, and we are delighted to be able to showcase his knowledge this summer with some new photos.