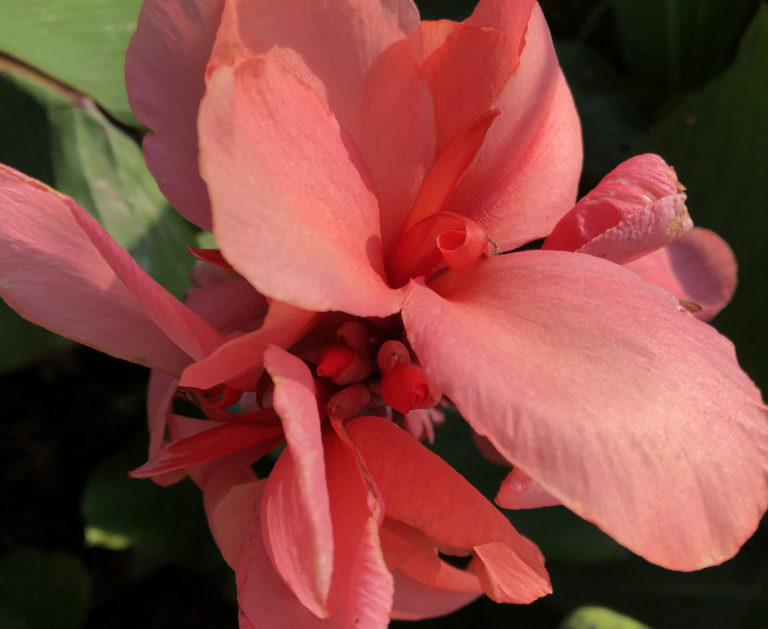 Canna 'Intrigue' (Canna cultivar)
Canna 'Intrigue' (Canna cultivar)
August 14, 2020
Canna 'Intrigue' may be featured in different areas of the garden from year to year. This year it's in the Monocot Garden, but it is equally at home in the Aquatic Garden, and occasionally featured there, as it was by Wave Hill's recently retired Ruth Rea Howell Senior Horticultural Interpreter Charles Day, in this post from August 14, 2018. Charlie's writing has a perennial quality, and we are delighted to be able to showcase his knowledge with some new photos.
Among the wonders of the Aquatic Garden two summers ago was the superbly elegant Canna 'Intrigue.'
Its long and narrow leaves are generously tinted with burgundy and provide a perfect counterpoint to the soft-orange flowers that are appearing now.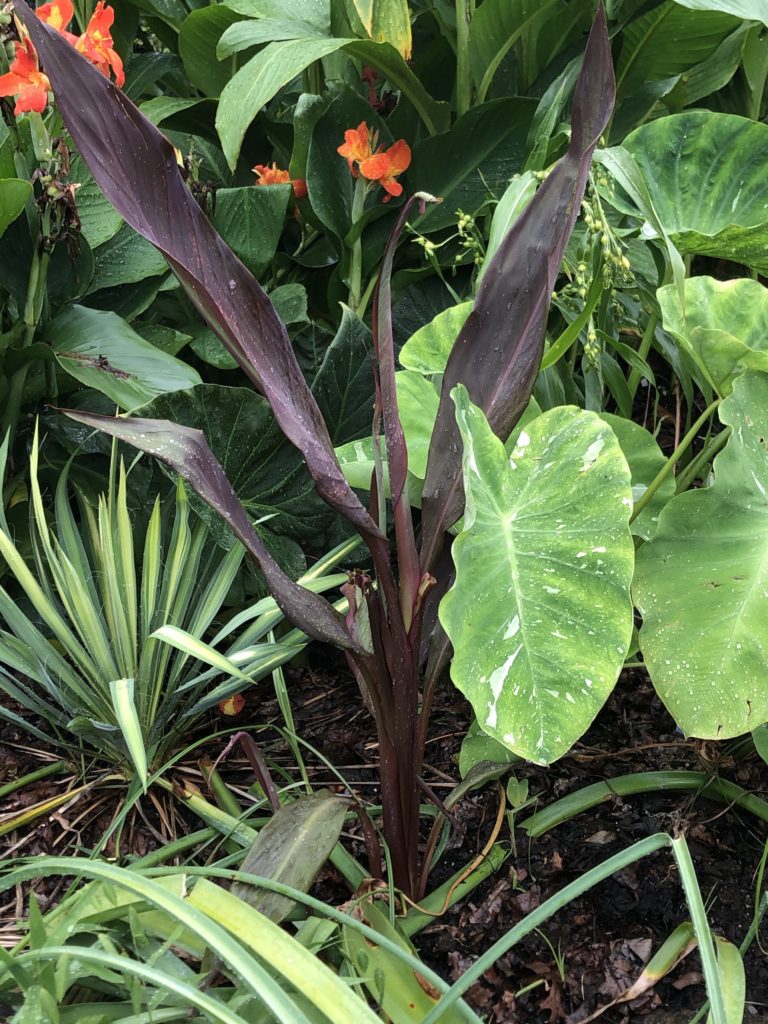 Certain species, such as Canna glauca, are adaptable enough to grow in flooded, boggy conditions, yet will thrive in well-drained, normal soil. This trait has been passed on through hybridization to many of the cultivars we grow today. As can be seen, Canna 'Intrigue' is perfectly happy growing as an aquatic, yet it will be fine in a garden bed or even a container of regular potting soil.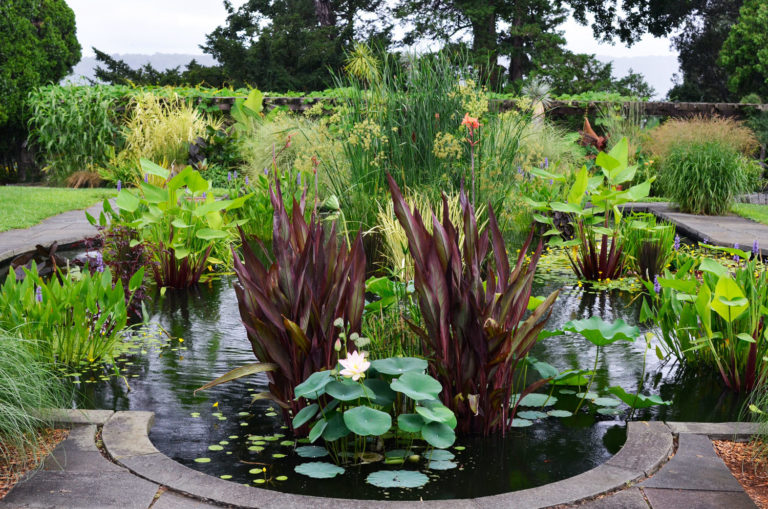 This canna has since migrated to a garden bed on the northern side of the Monocot Garden.