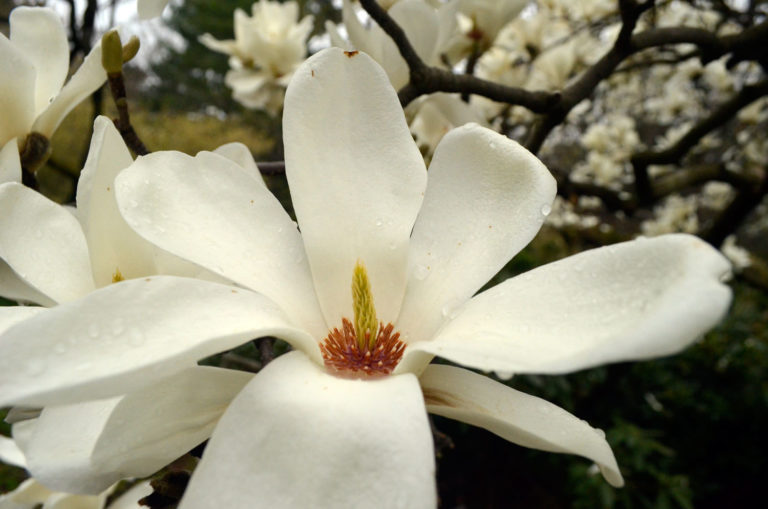 Magnolia denudata (Yulan/lily magnolia)
Magnolia denudata (Yulan/lily magnolia)
April 27, 2018
Wave Hill's grandest magnolia tree is the lily magnolia or yulan (Magnolia denudata). A prodigious presence on the edge of the lawn, it stands close to the Front Gate, not far from Glyndor Gallery—the second shot here is taken from in front of Glyndor. Covered with masses of white blooms, it is very hard to miss right now.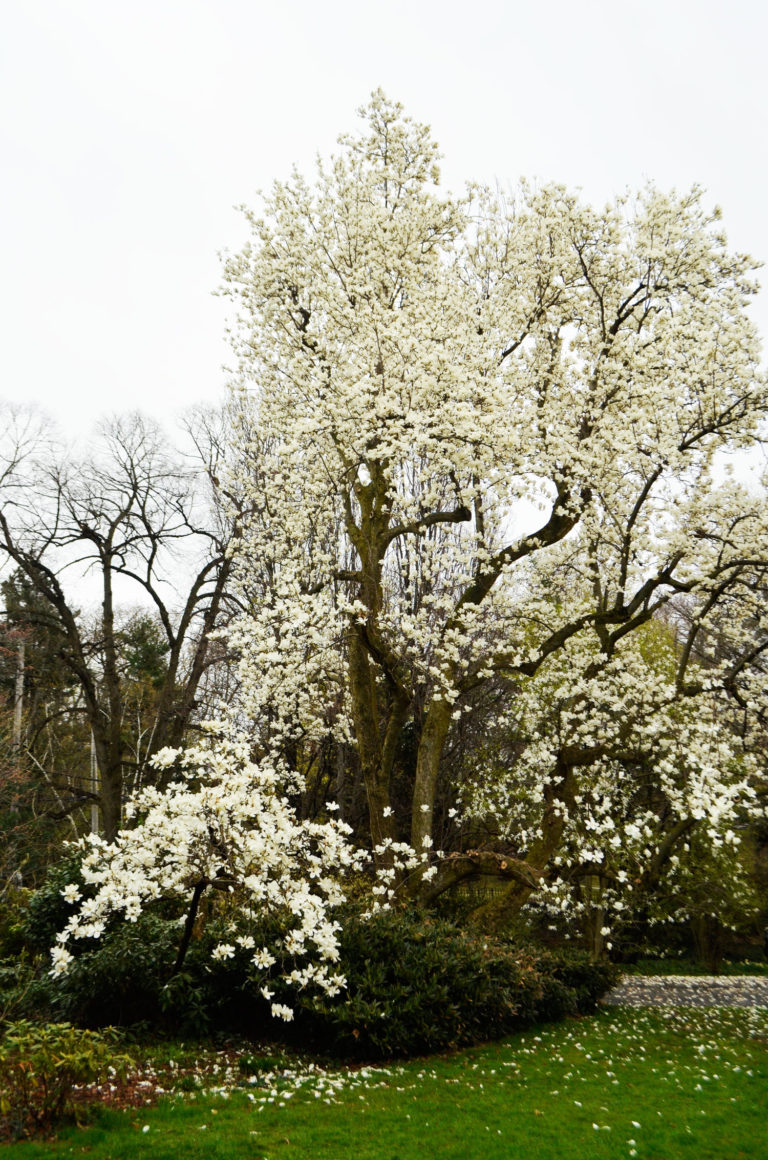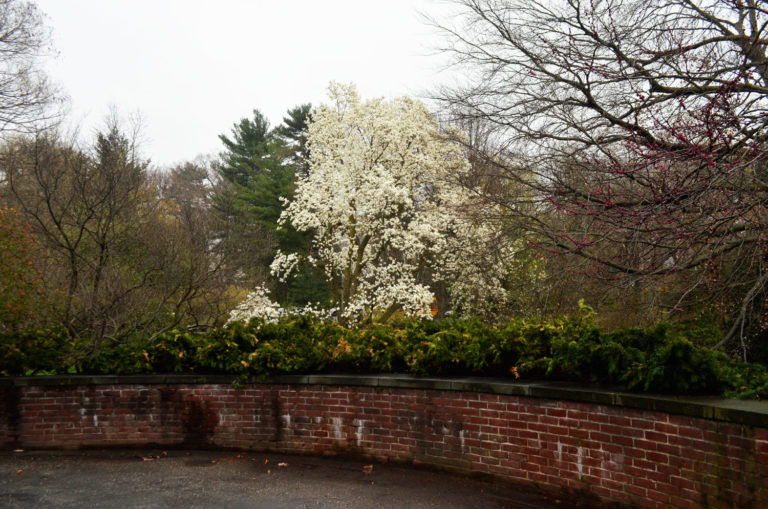 The flowers are lily-shaped, hence "lily magnolia", and are pure white, with just the slightest tinge of yellow-green. There is some variation within the species and blooms of other specimens might show a touch of pink at the base.
This spring has been kind to our magnolias. The exceptionally cool weather of March and April delayed their flowering long enough to avoid any damaging late frosts. The previous two years were not so favorable: mild winters hastened the development of the flower buds and then frosts struck each spring and killed the buds outright—or, maybe worse still, gave us brown, tattered-looking blossoms.
Now is the time to enjoy this beautiful tree at its finest.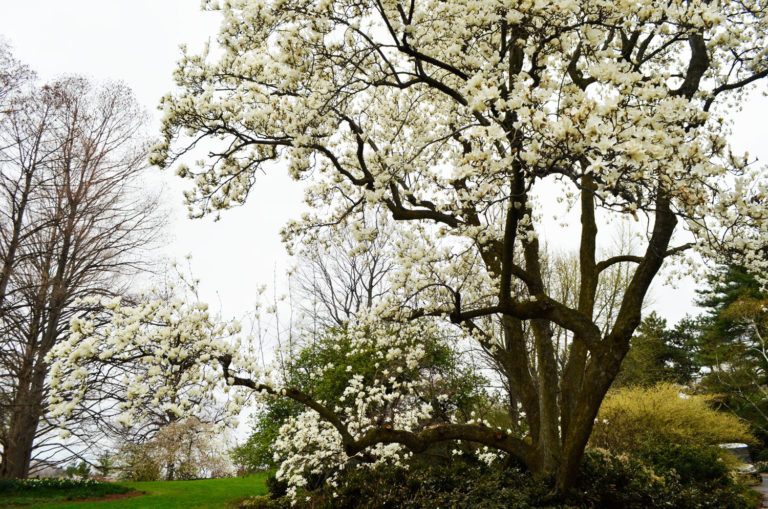 By Charles Day, Wave Hill's Ruth Rea Howell Senior Horticultural Interpreter