In the early years of Wave Hill's history as a public institution, when Marco Polo Stufano was refashioning the landscape, what he had in mind for the Flower Garden was something rather old-fashioned. And spring-blooming, so-called "antique" (in other words, pre-World War II) varieties of clematis, bearded iris and peonies were just the kind of plants that figured in his plans.
Herbaceous peonies (Paeonia lactiflora), originating in Europe, are the type that dominate at Wave Hill. These remarkable perennials, dormant through the winter season, can live for more than a century, delighting those who behold them, year in and year out.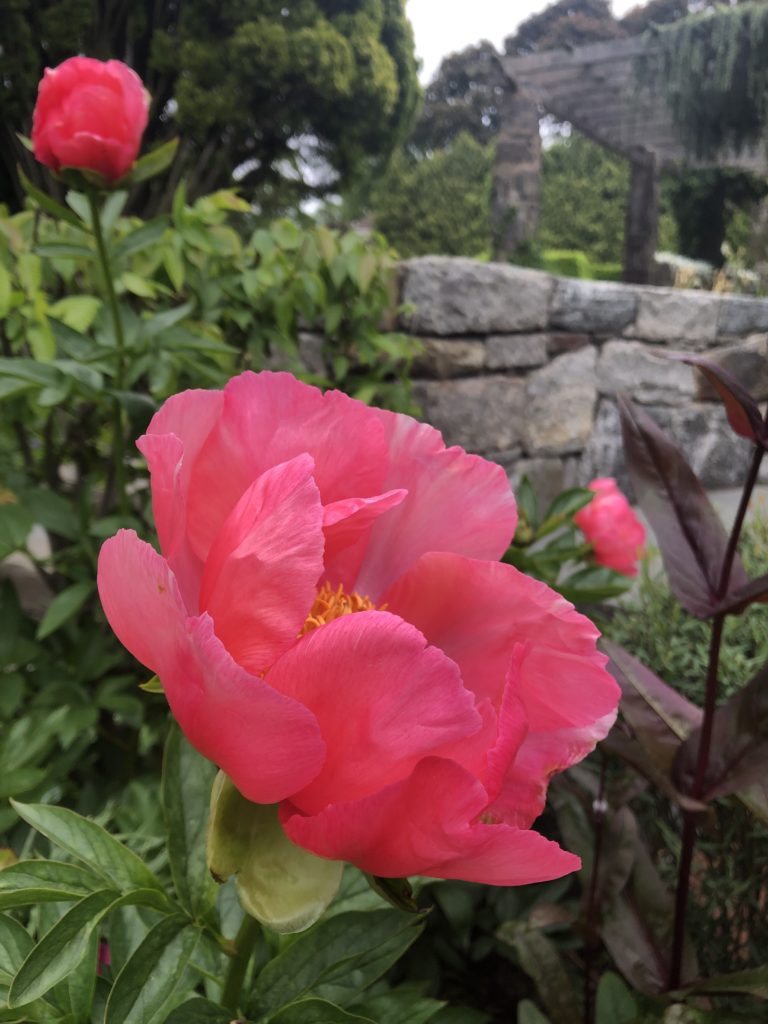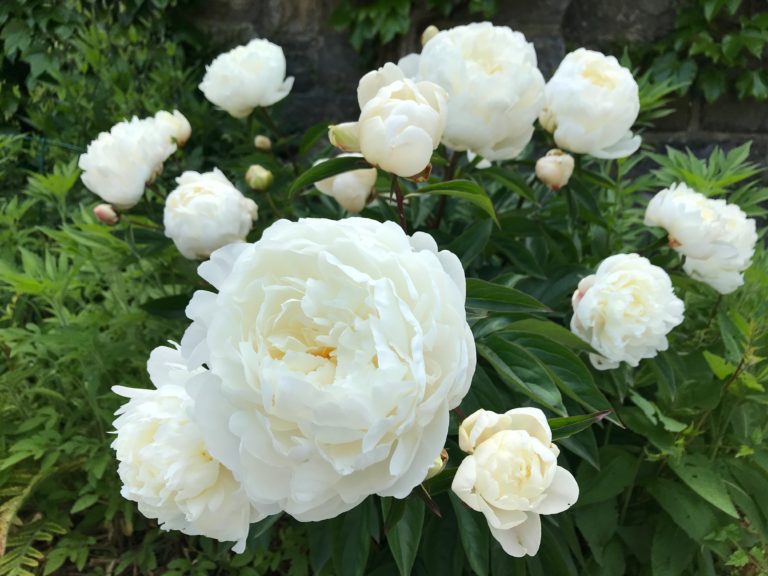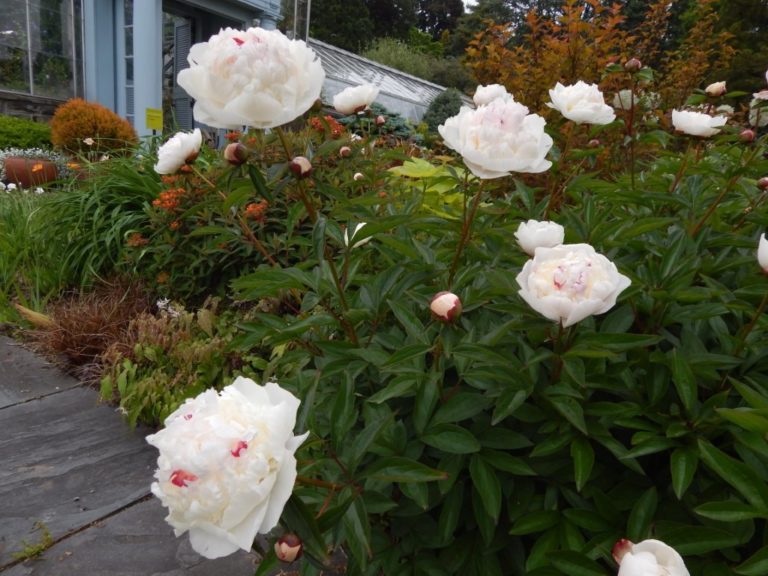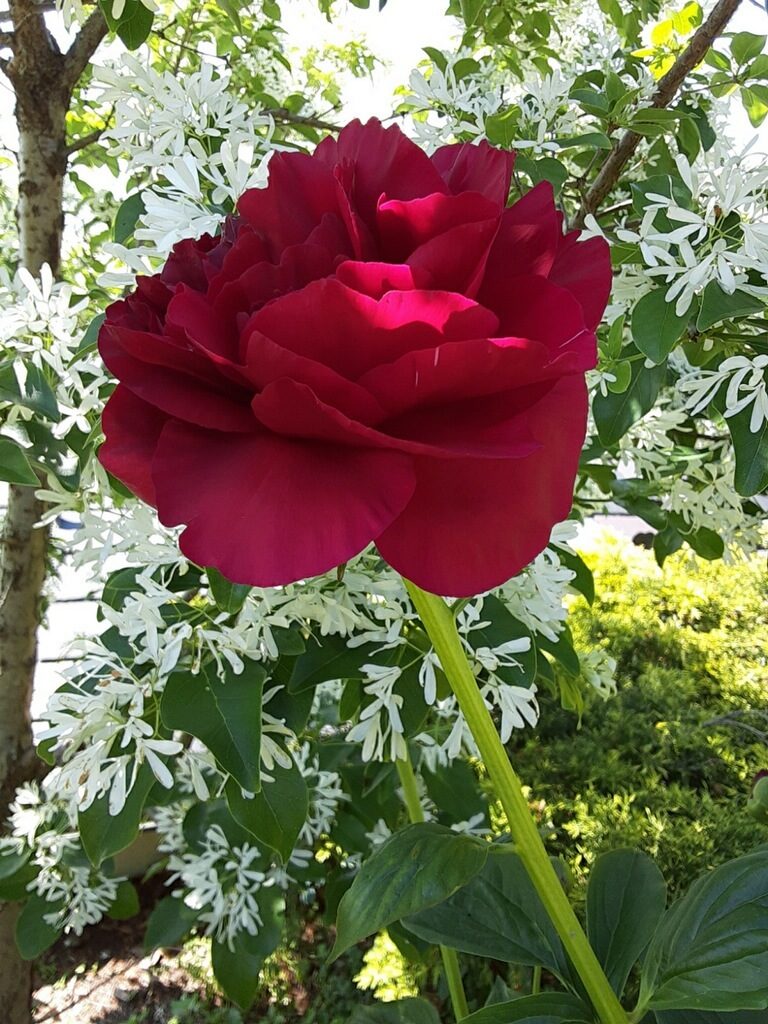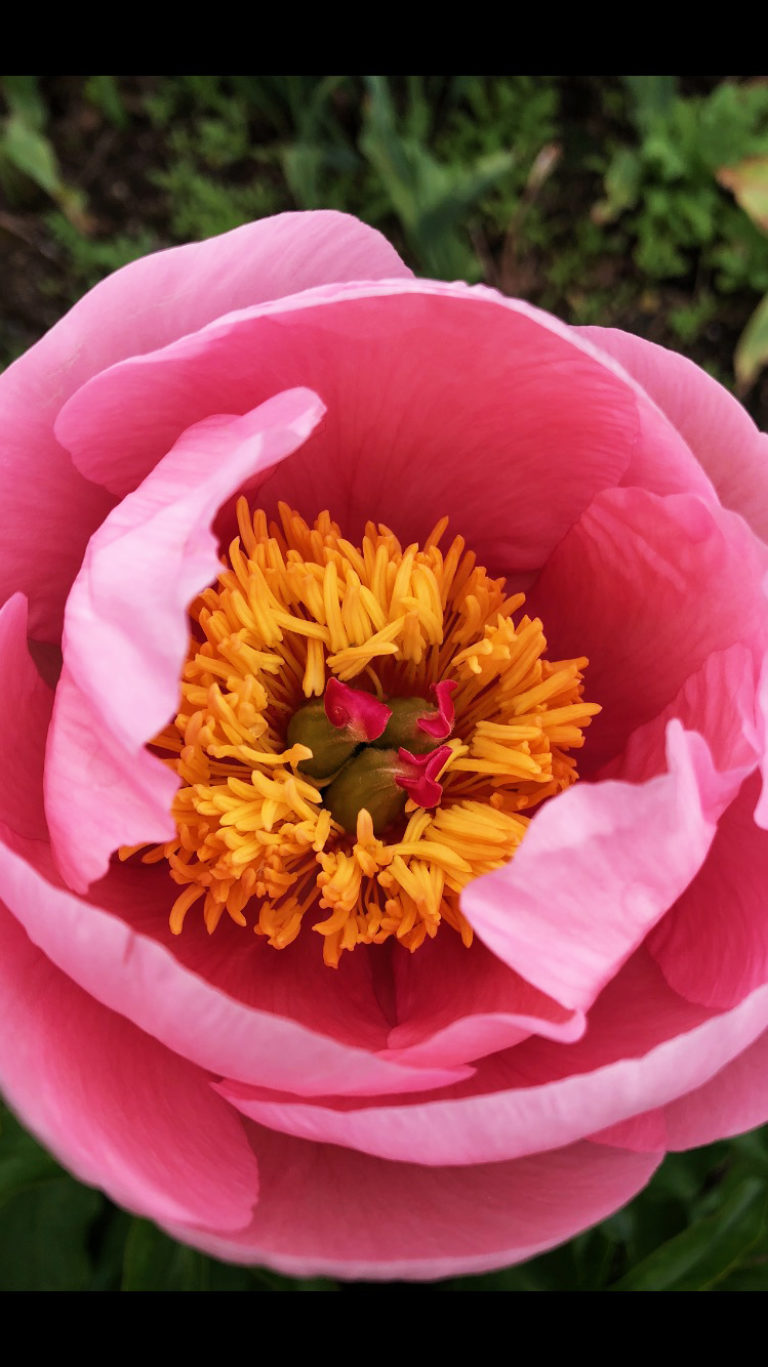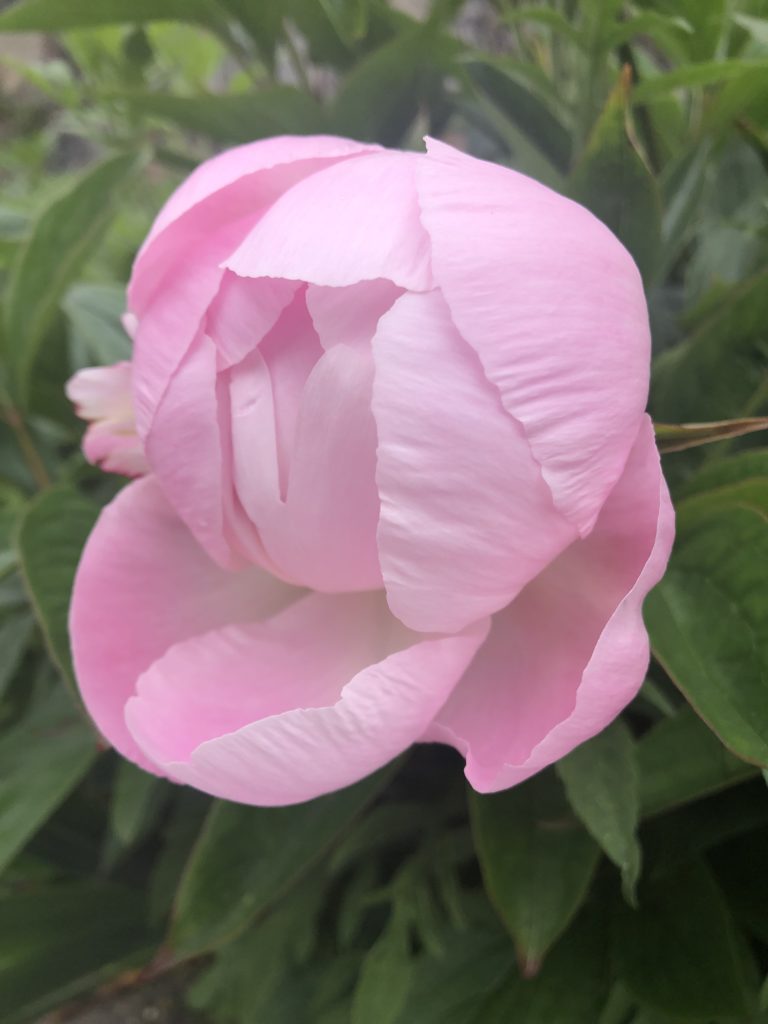 While the herbaceous type predominates here, there is an exception, a Japanese tree peony—an unknown cultivar—that can be found under the elm near the Aquatic Garden. Typical of the more elaborate hybrids that started to become available as the markets in Japan and China opened up, our gorgeous specimen dates back to the 1930s or 1940s. Slower growing than herbaceous peonies, tree peonies eventually end up taller, at about five feet.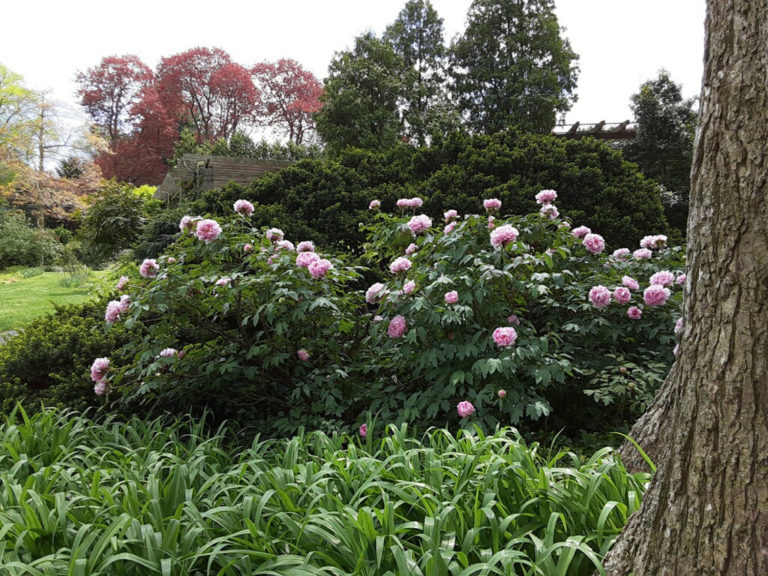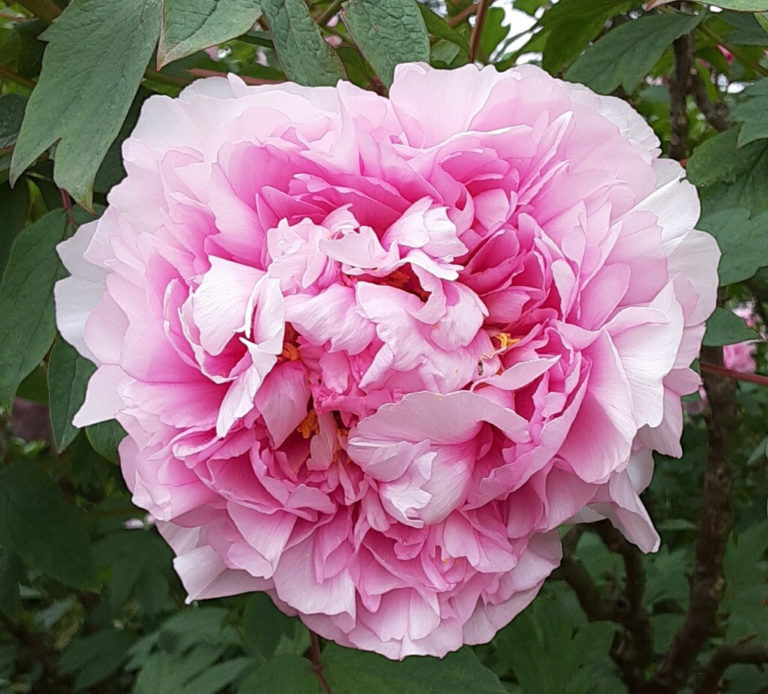 Perhaps it's remarkable that our collection of peonies has not greatly expanded since those early decades. A few more have been added, but today the Flower Garden, and to a lesser extent, below the Pergola and near the Kerlin Overlook, are still mostly the focal point for these spring blooms. Their appeal hardly needs explaining. After the excitement of the earliest spring ephemerals—remember the snowdrops and crocuses we got to see before COVID-19 descended on New York City?—and then the tulips, and then the lilacs, the next showy moment belongs to the peonies, big and lush.
Of course, what adds to their dramatic appeal are the supporting characters, like foxglove and larkspur, spiky columns of color. This last shot, taken by photographer Ngoc Minh Ngo in the Flower Garden one late May day three years ago, shows leggy foxglove and iris in the foreground, fully blooming white peonies beyond.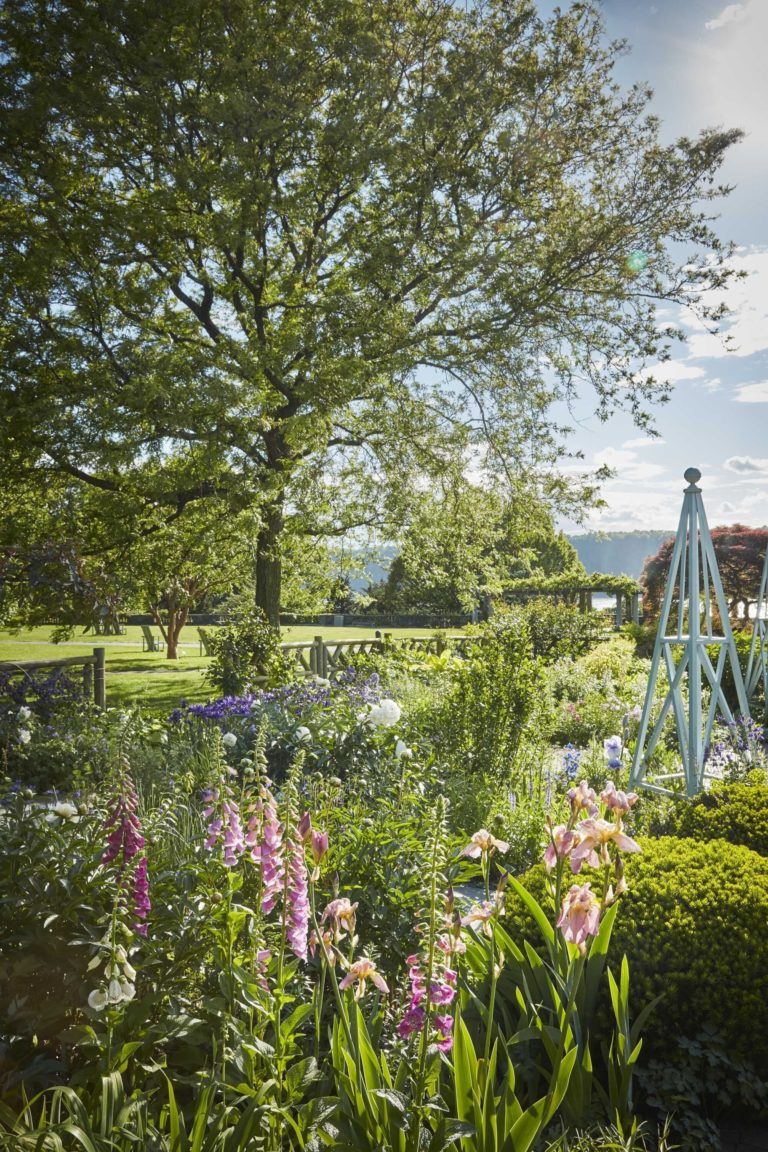 Pictured at the top of this page: Paeonia lactiflora 'Moonstone, below the Pergola.