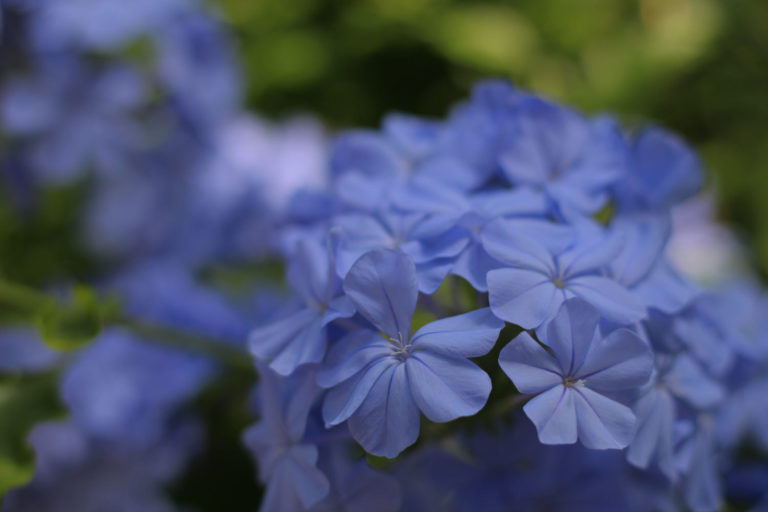 Plumbago auriculata 'Royal Cape'
Plumbago auriculata 'Royal Cape'
September 25, 2020
Our Cape leadplant (Plumbago auriculata 'Royal Cape') is a vigorous, climbing shrub thriving in the protection of the Palm House, the central section of the Marco Polo Stufano Conservatory, where it covers most of one of the walls.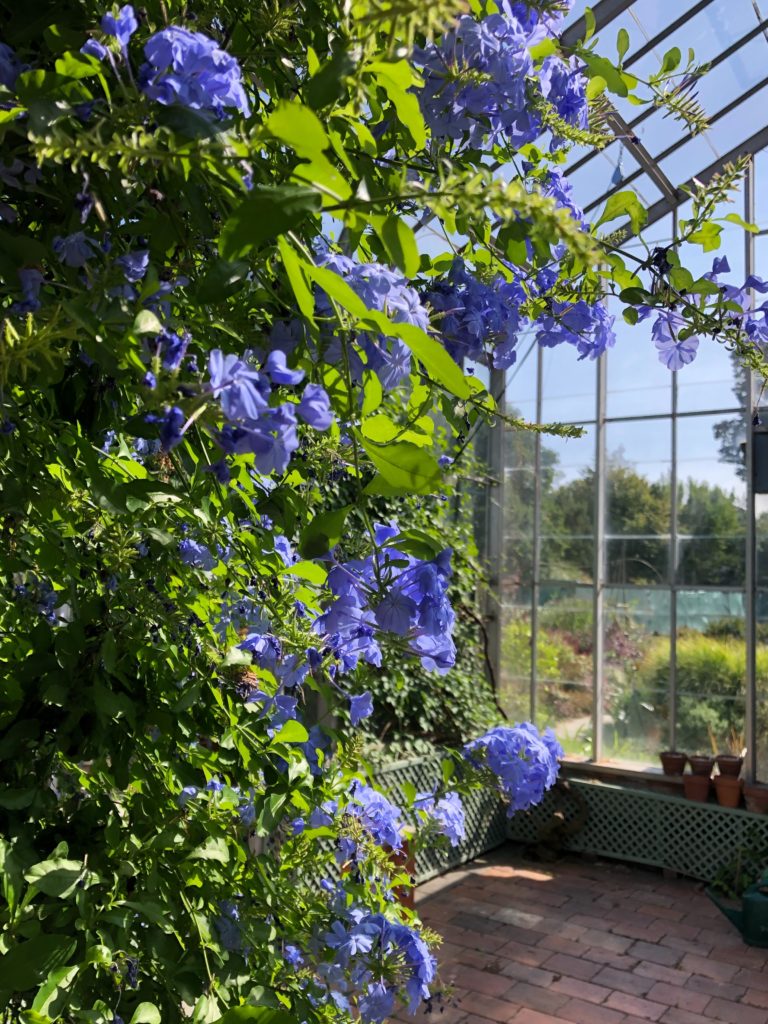 It blooms for long periods through much of the year but is at a floral peak over the next few weeks. Hundreds of clusters of flowers in a stunning shade of clear, powder-blue, set against the light-green, glossy foliage are a lovely sight, offering us an echo of spring, despite the rainy fall weather outside.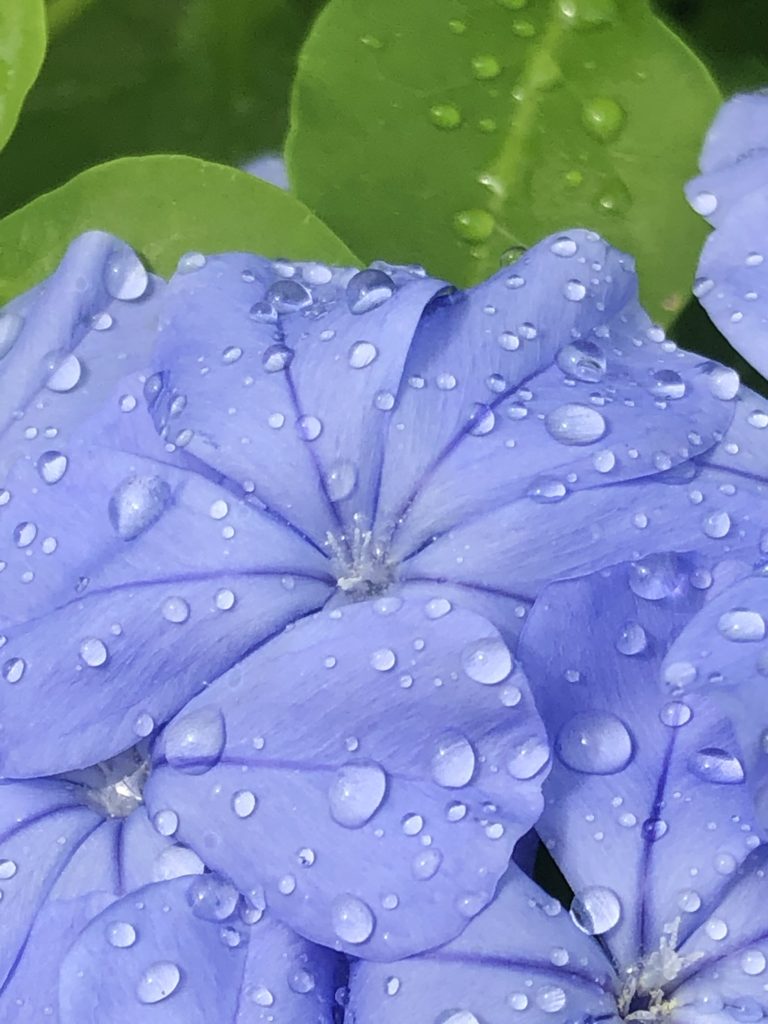 The wild species is native to South Africa and has paler flowers than our cultivar. Both the common name, leadwort, and the genus name, Plumbago—Plumbum is the Latin for lead—indicate that it had a connection to lead. One theory is that it was used as a cure for lead sickness. Another suggests that a side effect of using the plant to treat eye conditions was that it caused the skin to turn the color of lead.
Editor's Note: This fall, as the world struggles to cope with the COVID-19 virus, the Conservatory is still closed. While we await its reopening, enjoy a long look in from the doorway of the Palm House.
The work of Wave Hill's now retired Ruth Rea Howell Senior Horticultural Interpreter Charles Day, this post dates back two years to September 27, 2018. Charlie's writing has a perennial quality, and we are delighted to be able to showcase his knowledge this fall with some new photos.