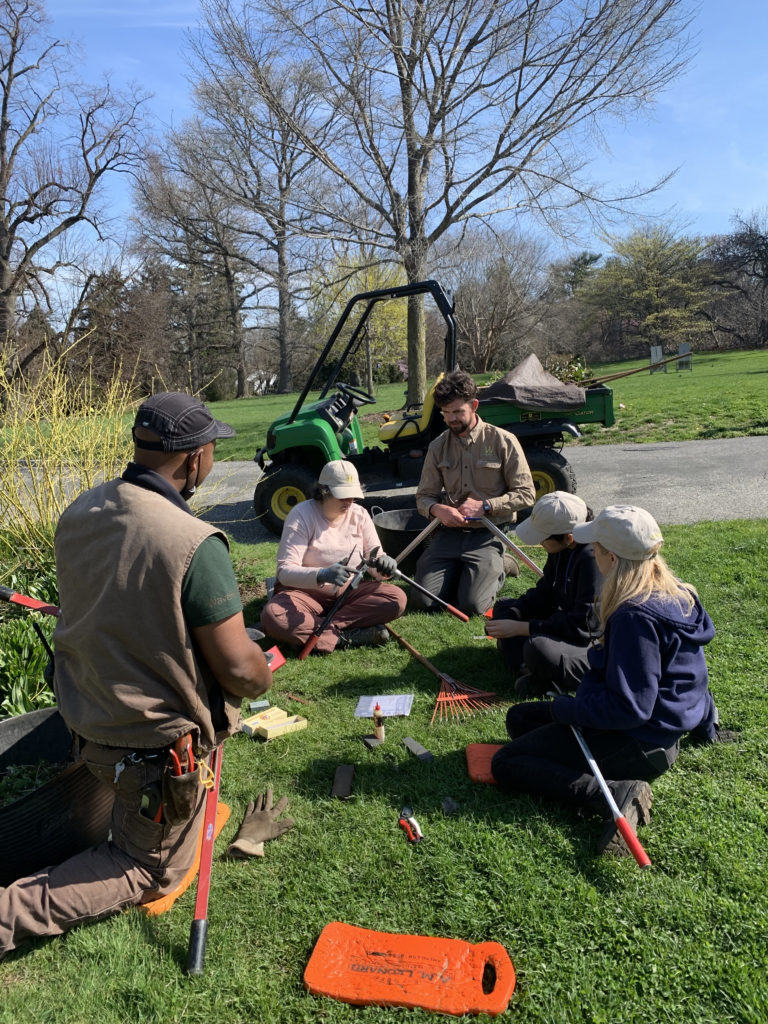 This Year's Nally Interns Settle In
This Year's Nally Interns Settle In
May 23, 2022
A tradition at Wave Hill that goes back more than 30 years, with more than 100 "graduates," the John Nally Internship offers an opportunity to explore a career in horticulture over the course of a growing year, roughly April into November.
This year, we welcomed a quartet of women, a lively, thoroughly engaged group. Since their arrival in early spring, they have been involved in more group projects than usual, reports Director of Horticulture Cathy Deutsch. "A big focus has been large renovations of plantings across the gardens," explains Associate Director of Horticulture Steven Conaway, "including renovating the space where we store our tools, moving plants outside Glyndor Gallery, and putting finishing touches on the plantings at the front entrance and along the new winding walkway into the garden from the parking lot."
Above, three of the four Nallies are shown working this spring with Wave Hill Gardener Christopher Bivens, on the far left, and Steven Conaway in the middle, pruning the salix bed on the northern edge of the Lower Lawn. From left, Shelby Radcliffe, Janine Rosario and Lisa Kellman.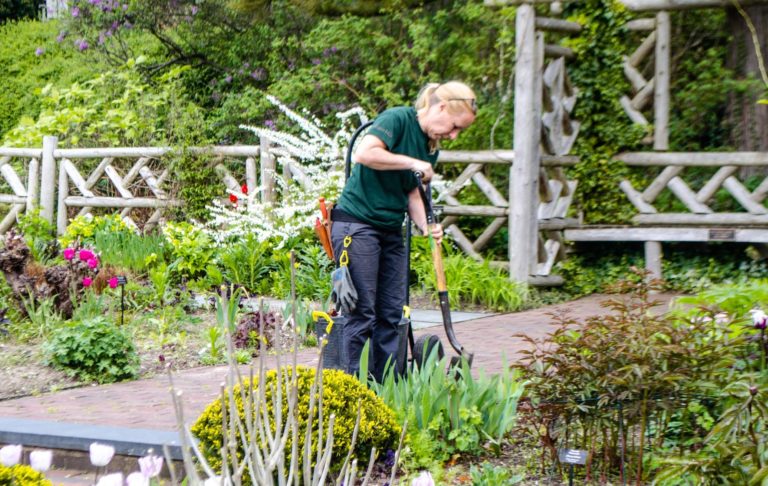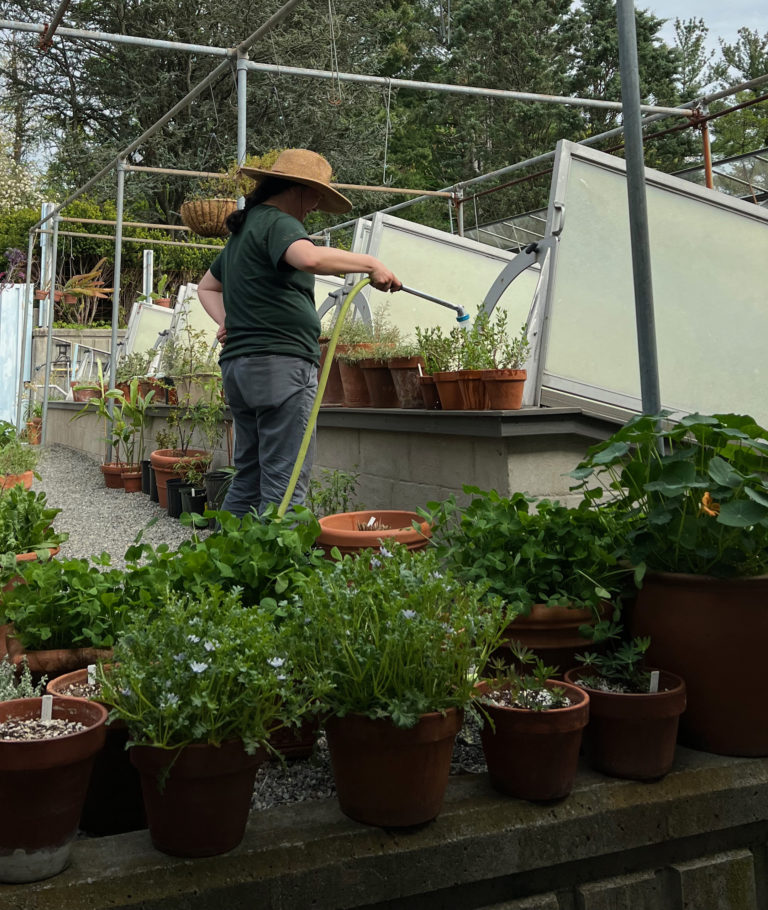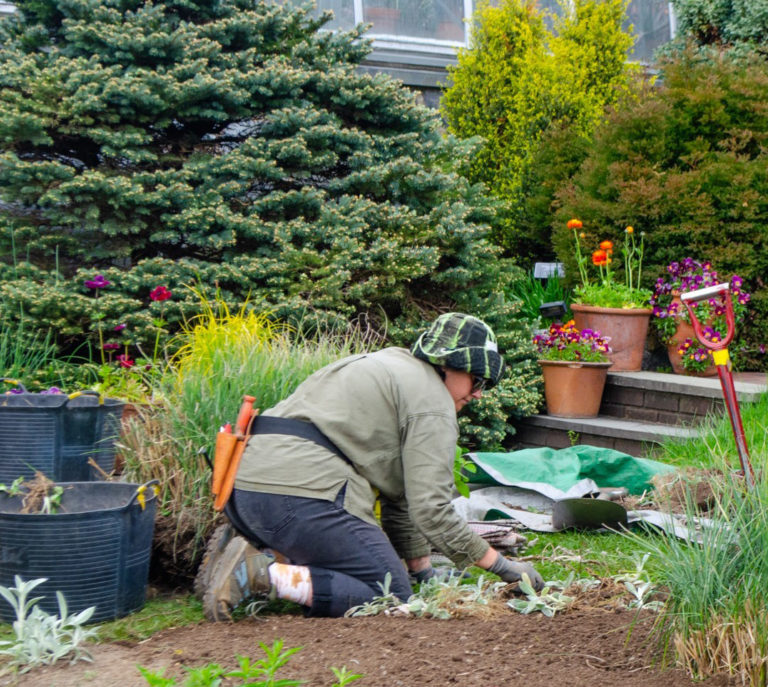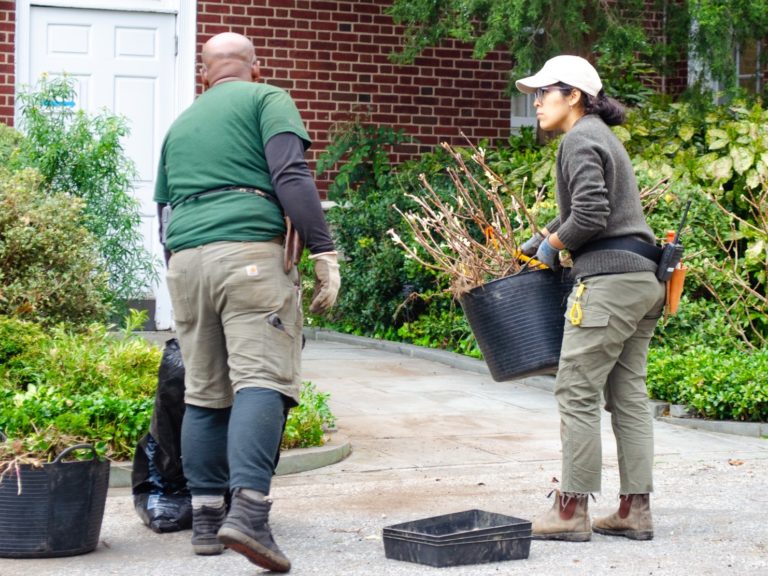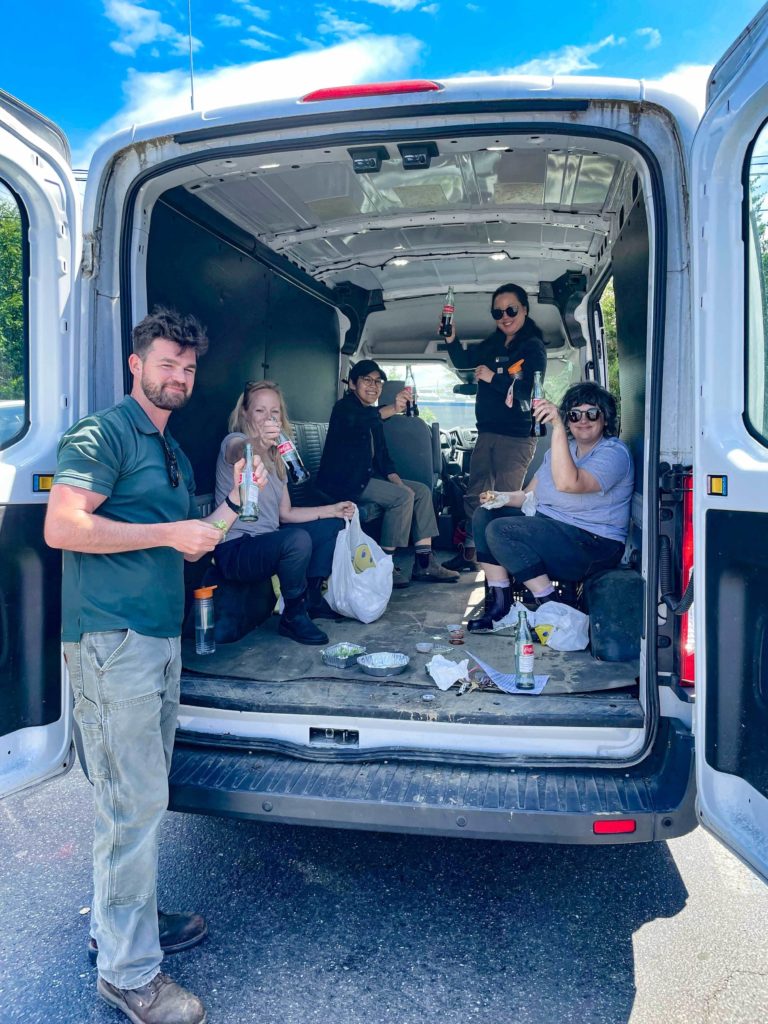 The John Nally Internship Program is generously funded by private supporters and donors. If you would like to make a gift to support this life-changing internship, click here.