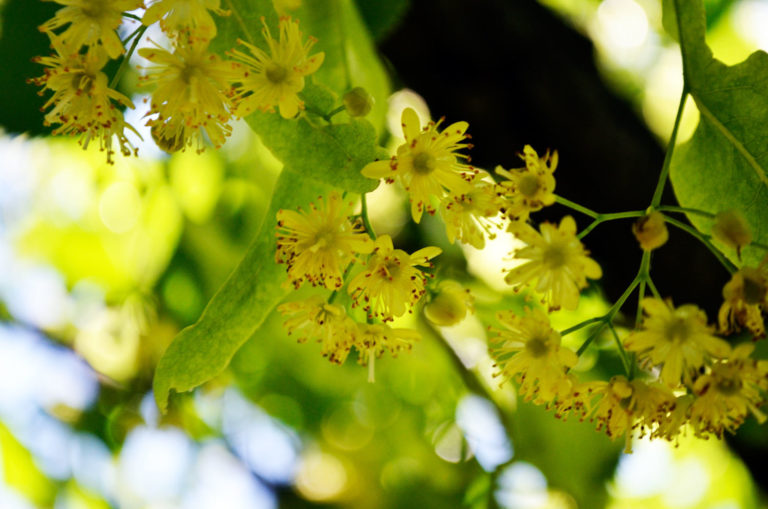 Tilia cordata (small-leaved linden)
Tilia cordata (small-leaved linden)
June 15, 2018
Summer has truly arrived at Wave Hill when the linden trees flower. We have several fine examples of the small-leaved linden (Tilia cordata) and they are in full bloom right now.
Our lindens can be spotted near Wave Hill House, shown in the first and second shots below—one from the east and the second from the south—and on the roadway between the Perkins Visitor Center and Glyndor House, pictured last.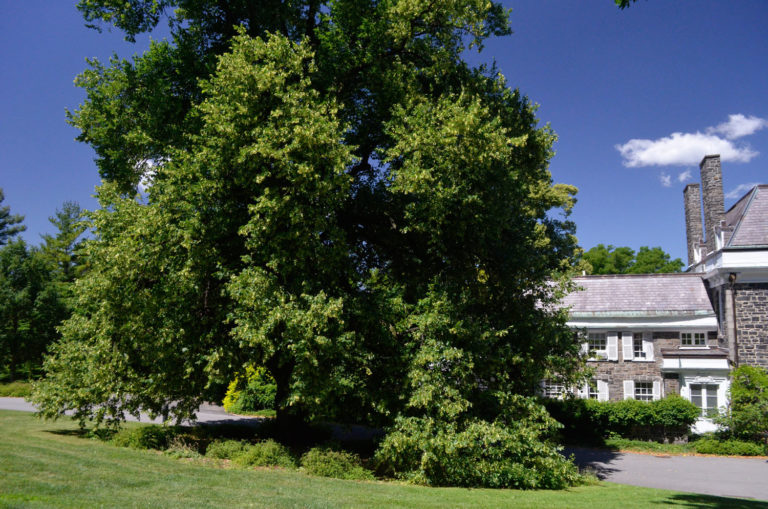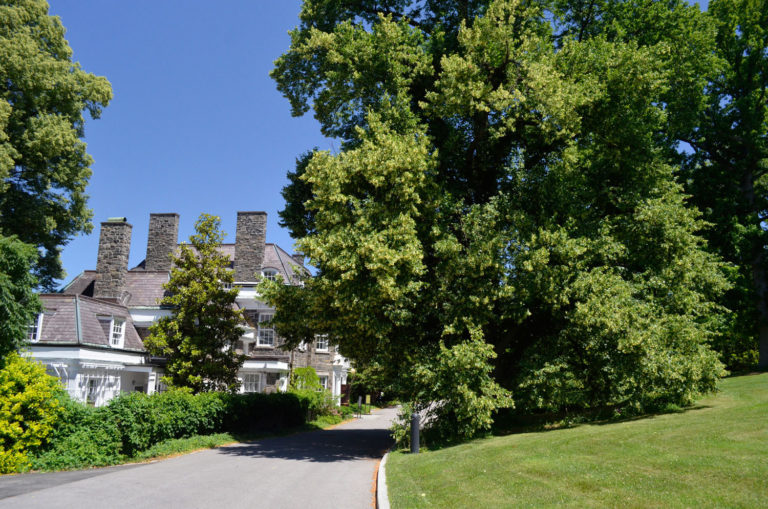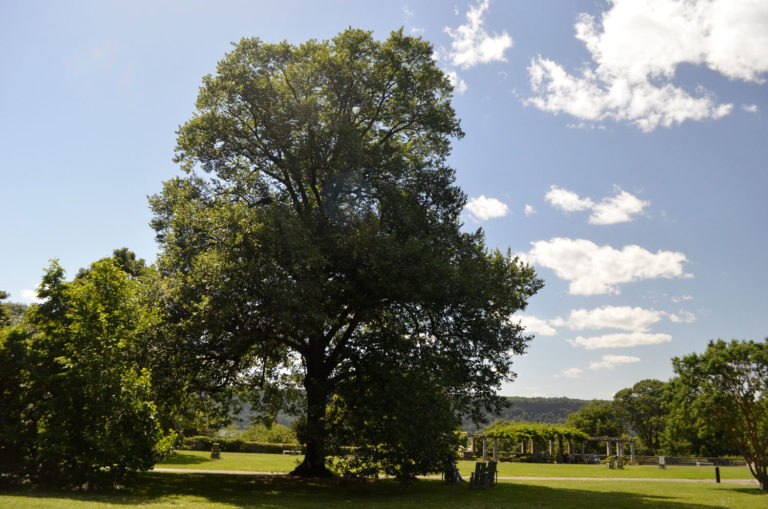 Honey bees love the sweet-scented flowers of the linden and the sound of thousands of them happily gathering nectar on a warm afternoon is delightful.
Native to Europe and parts of western Asia, the small-leaved linden has been planted in parks and used as a street tree in cities around the world, perhaps most notably in Berlin, where it is the tree for which the famous boulevard of Unter den Linden is named.
By Charles Day, Wave Hill's Ruth Rea Howell Senior Horticultural Interpreter