Summer Courses
Wave Hill offers 3 college courses to Forest Project and Woodland Ecology Research Mentorship interns. Each course is taught by Wave Hill staff during the summer and is accredited by the College of Mount Saint Vincent. All interns participate in Restoration of New York City's Natural Areas, while only WERM interns participate in Mapping New York City's Urban Environment—An Introduction to GIS and Research Methods. Each course is worth full, transferable college credit. Please see below for a breakdown of course content and timing.
What to expect from Restoration of New York City's Natural Areas:

Using methods developed by local scientists and staff from the Natural Areas Conservancy and the U.S. Forest Service, students collect their own data in Wave Hill's woodland. Students learn to analyze their data and present their findings, drawing on topics learned throughout the course including forest ecology, basic botany, soil science, geology of New York City's natural areas, the history of NYC's natural areas, invasive species, and case studies and current research. For the final project, students analyze how these topics pertain to their woodland site, and develop data-based restoration plans.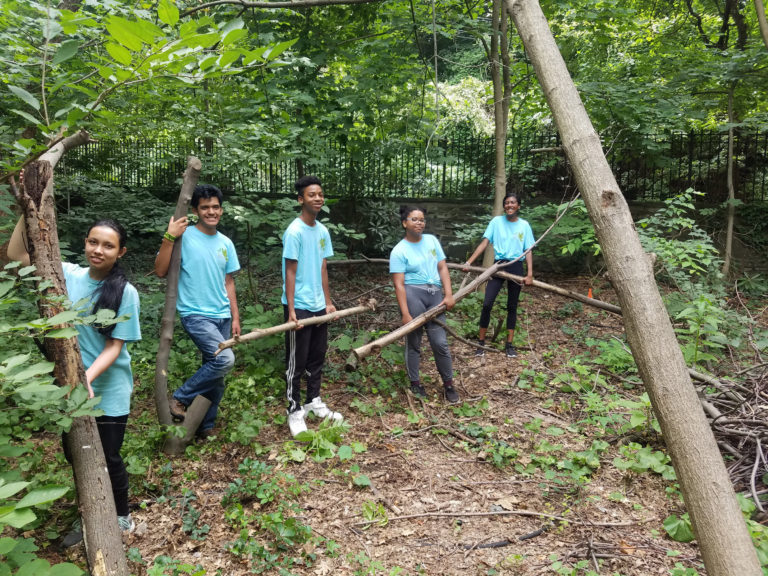 What to expect from Mapping New York City's Urban Environment:
Each class, students will complete a lab assignment based on real-world GIS applications, like modelling erosion or making a trail map. Students spend time outdoors collecting data on trees, plants, soils and invertebrates. They then digitize their findings, and use GIS to make scientific connections and model future scenarios. The course culminates with students completing a final project where they collect new data and create a map of Wave Hill's woodland. Past projects include mapping the edible plants along woodland trails, suitable locations to add mulch piles, and where to plant new oak trees.