Become a WERM!
While most internships take place onsite, some take place virtually. Please note that due to the COVID-19 pandemic, the entire summer may be conducted virtually, at Wave Hill's discretion, with room for independent outdoor work in students' neighborhoods.
Wave Hill's Woodland Ecology Research Mentorship (WERM) is a 14-month program offering motivated New York City high school students a unique opportunity to gain in-depth knowledge of ecology, and participate in hands-on fieldwork and authentic science research.
Wave Hill is part of a community of scientists and restoration practitioners working to improve New York City's 10,000 acres of natural areas. WERM interns directly contribute to these efforts by participating in important field research with local scientists and restoration practitioners―all while getting paid!
We are no longer accepting applications for Summer 2021. Please check back in Winter 2022 for applications for next summer.

For any questions, contact: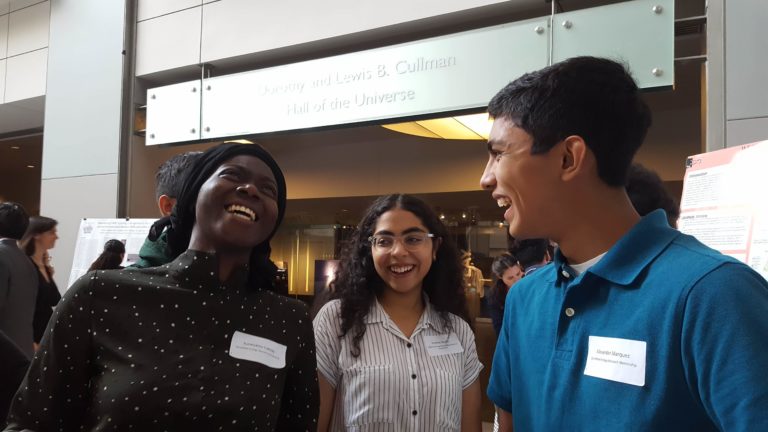 Qualifications and Benefits
Applicant Qualifications:
Currently enrolled in the 9th, 10th or 11th grade with a strong interest in scientific research and the urban environment
Born before June 15, 2006 and is a New York City resident eligible to work in the United States
Able to make a 14-month commitment from June 2021 through August 2022, including Saturdays during the school year
Benefits:

$3,500 in compensation, including stipends, merit scholarships and transportation benefits
Receive up to nine college credits upon successful completion of three courses
Participate in community service opportunities that can be used to meet some of your school's requirements
Receive career and college advice, and access to Wave Hill's alumni network
WERM interns take on different responsibilities over the course of 14 months, growing into independent researchers by the end of the program. During their first summer, interns participate in two college-level courses and engage in forest restoration. Throughout the academic year, interns build their knowledge of New York City's natural areas and learn important research skills through workshops and field trips. In the spring and following summer, interns take a third college-level course and work together with scientist-mentors to conduct research on an ecological topic before presenting their research at graduation.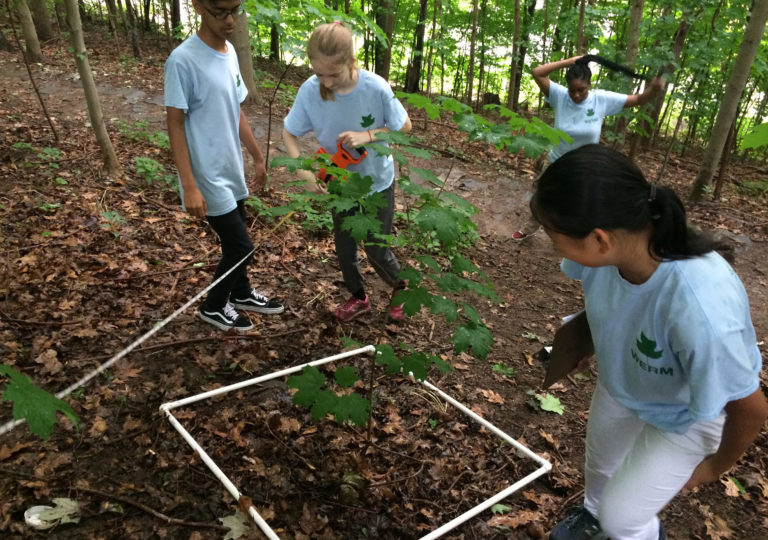 Phase I: Summer 2021
June 28 to August 20, 2021
Monday through Friday, 9AM to 5PM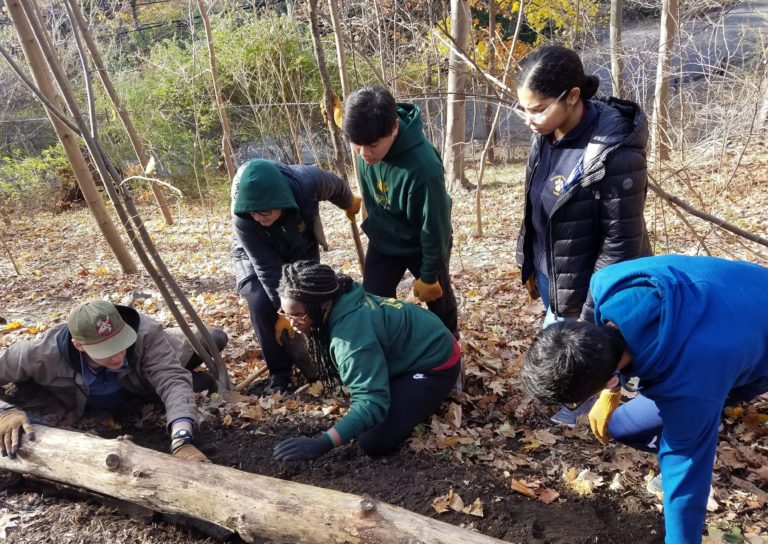 Phase II: Academic Year
September 2021 to June 2022,
Saturdays, 9AM to 4PM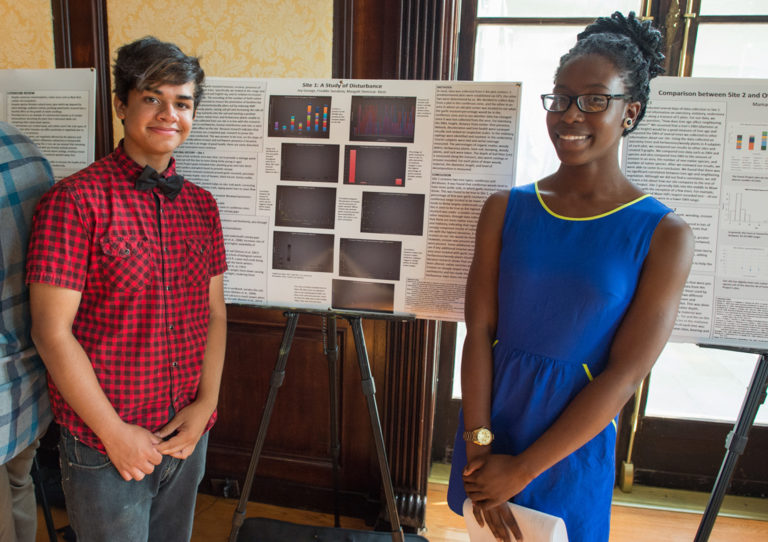 Phase III: Summer 2022
Approximately July 1 to August 22, 2022
Monday through Friday, 9AM to 4PM
Ideal candidates for the WERM program have a strong interest in scientific research and the urban environment, and are looking to apply their academic enthusiasm and knowledge of the sciences to independent, hands-on fieldwork and research. Participants must be available for all 14 months of the WERM program to apply.
Wave Hill staff visits local schools, community centers and nonprofit organizations to give presentations about our engaging programs. Email barryk@wavehill.org if you would like to schedule a visit.
Please also download our postcard about Forest Project and a flyer about Woodland Research Ecology Mentorship (WERM) and share them with your students.

Wave Hill is grateful for the opportunity to work with our collaborating partners, the American Museum of Natural History, the Cary Institute of Ecosystem Studies, Cornell University, College of Mount St. Vincent, New York Botanical Garden, Gotham Coyote Project, NYC Natural Areas Conservancy, NYC Parks Natural Resources Group, NYC Science Research Mentoring Consortium and the USDA Forest Service New York City Urban Field Station.