Program Schedule
The WERM program lasts 14 months and has three different phases. Each phase is composed of different activities, including hands-on fieldwork, coursework, collaborative projects, and research with scientist mentors. Through this holistic approach, WERM interns learn about urban ecology in an authentic context. Interns have opportunities to participate in vital field research and restoration projects, helping us increase awareness, and improve the health of, our local ecosystem.
During Phase I, interns gain foundational knowledge of the principles of restoration ecology, standard data collection methods and essential tools for scientific analysis. Interns take two classes, Mapping New York City's Urban Environment: An Introduction to Geographic Information Systems and Restoration of New York City's Natural Areas. These classes are a combination of formal instruction in the classroom or computer lab, and hands-on fieldwork in our woodland to apply key ecological principles to real-world situations.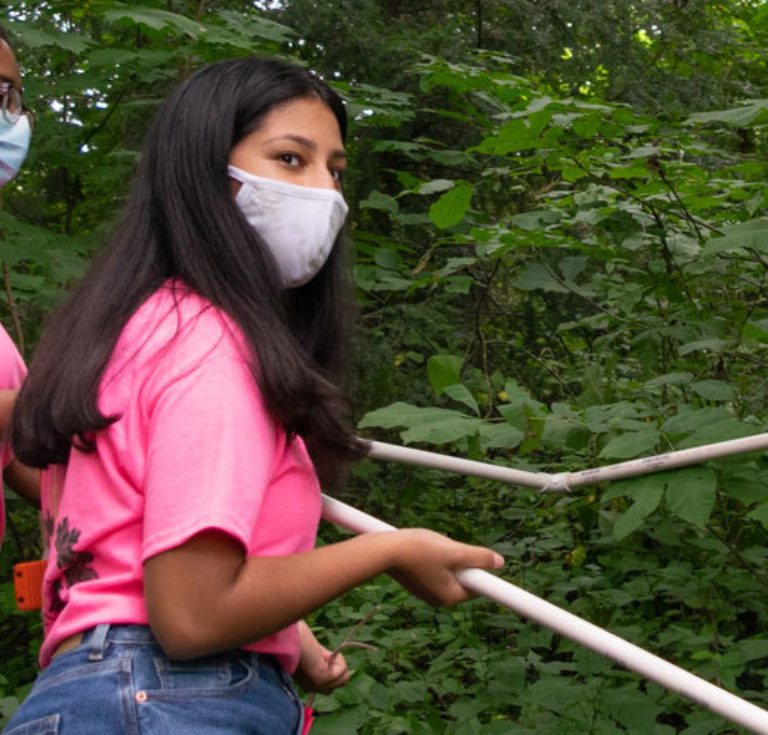 Phase II is dedicated to building on the summer—deepening interns' understanding of the different methodologies used in scientific research and knowledge of the ecology of New York City's natural areas. Through a series of weekly WERMshops, interns meet local scientists, read scientific journals, explore local natural areas and practice data collection methods using GPS and GIS. Putting their newly acquired techniques to use, WERM interns collect data that contributes to existing research efforts, and help monitor and improve the health of our woodland. In the spring, interns form small teams and select a mentor to begin laying the groundwork for their research projects. Some examples of WERMshops include:

Tour of research projects and Rutgers University's Hutchinson Memorial Forest
Community paddle along the Bronx River with Bronx River Alliance
Freshwater-ecology data collection in Van Cortlandt Park
Field trips in WERMshops are subject to change due to COVID-19.
In Phase III, interns spend the majority of their time working on mentor-led, small-group research projects. They work both with their mentors, and independently with their team members. To support students in their research, interns meet weekly to take the course Introduction to Science Research. In addition, interns participate in an improv class that helps develop communication and public speaking skills. The phase culminates with interns presenting their research at a celebratory graduation symposium in August. The WERM program is also a part of the NYC Science Research and Mentoring Consortium, which provides students further opportunities to present their research to scientists and peers.
Past projects include:
WERM Interns Practice Pollinator Data Collection