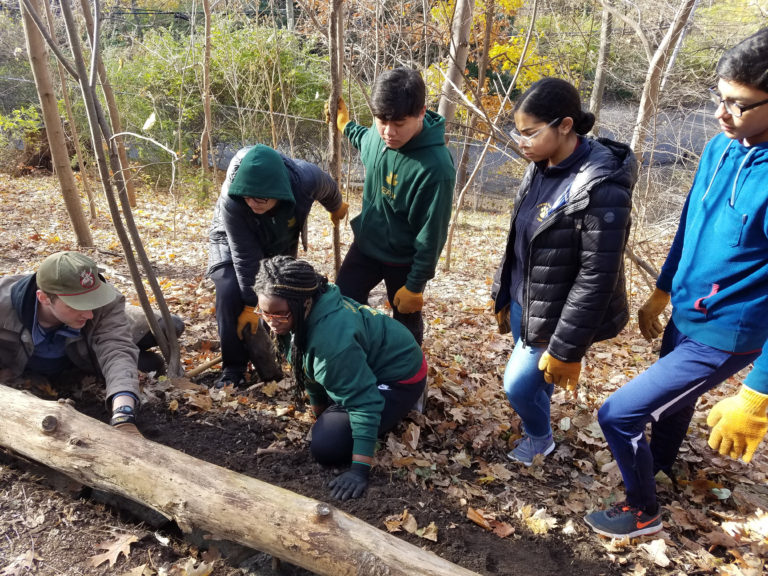 Youth Programs Science Research Educator
Youth Programs Science Research Educator
Introducing Science Research
The Science Research Educator facilitates and teaches the Introduction to Science Research, a college-level course offered to students in our Woodland Ecology Research Mentorship (WERM) internship program. This position reports to the Youth Programs Manager.
How to Apply
If you are interested, please email a cover letter and resume to the email address below. Applications received by March 31, 2023, will be given preference.
Specific duties include:
Supervise and instruct a group of 10-15 students
Implementing all aspects of the course, including teaching lessons, leading in-class activities, evaluating students and conducting general course administration
Work with the Youth Programs Manager on adjusting or updating course curriculum when necessary
Qualifications
An undergraduate degree in Biology, Forestry, Environmental Science or related natural sciences field
Experience working with teens or young adults in a formal academic setting
Demonstrated ability to design, implement, and present scientific research projects. Can be ecology-related or not
Ability to mentor youth interns while they implement research projects and prepare to present their work at the end of the summer
Knowledge of ArcGIS a plus
Must be enthusiastic, organized, possess strong interpersonal skills, and be flexible in handling different situations
Workspace

Some portions of the program might take place virtually, due to Covid-19. Typically, the Science Research Educator teaches indoors in a computer lab environment either at Wave Hill or at College of Mount Saint Vincent. When not teaching, Science Research Educator may work in shared youth programs office space with other members of the team.
Schedule and Salary
This is a seasonal position paid by stipend, with flexible orientation in June and teaching one day per week in July and August. This position will receive a stipend of $2,800.
Diversity, Equity and Inclusion at Wave Hill
Wave Hill is an equal opportunity employer. All qualified applicants will receive consideration for employment without regard to race, color, religion, sex, disability, age, sexual orientation, gender identity, national origin, veteran status, or genetic information. Wave Hill is committed to providing access, equal opportunity, and reasonable accommodation for individuals with disabilities in employment, programs, and activities. To request a reasonable accommodation, contact humanresources@wavehill.org.