Stepping Out:
An Evening of Art in the Gardens
Thursday, May 19, 2022
Valet Parking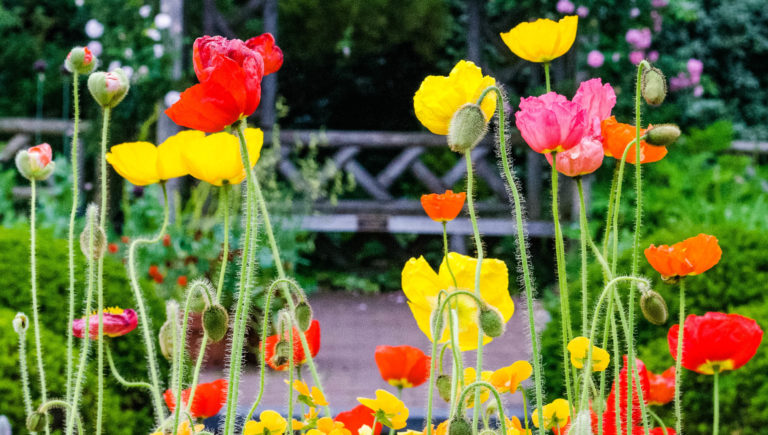 Cocktails & Performance by jazz pianist César Orozco
6:00PM
Gardens & Gallery
Grab an Effervescent Elixir or create your own sparkling libation at our Bubbly Bar. Explore the gardens and Glyndor Gallery's exhibitions as you move to the beat of jazz pianist and bandleader César Orozco, accompanied by Gabriel Vivas on bass and Pablo Bencid on drums.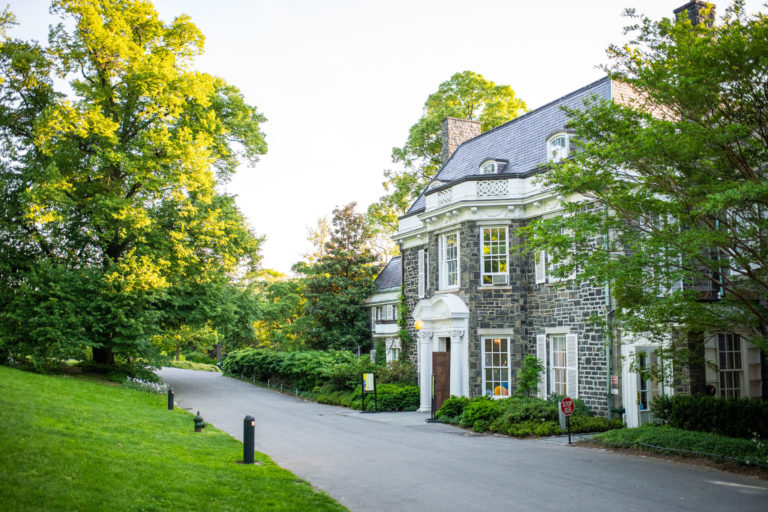 Dinner & Dessert
7:30PM
Wave Hill House
Make your way to historic Wave Hill House for a site-specific installation of vivid, cut-paper (papel picado) banners by 2022 Winter Workspace Artist-in-Residence Blanka Amezkua. After dessert and before you depart, be sure to grab a plant from your table's living centerpiece hand-picked by Director of Horticulture, Cathy Deustch.
Menu
Trio of Gazpacho (White Asparagus & Almond, Yellow Pepper, Traditional)
Seed Crusted Arctic Char with Einkorn Risotto, Apple & Endive Slaw, Sauteed Greens in a Lemon Vinaigrette
Assortment of Mini Sweets & Treats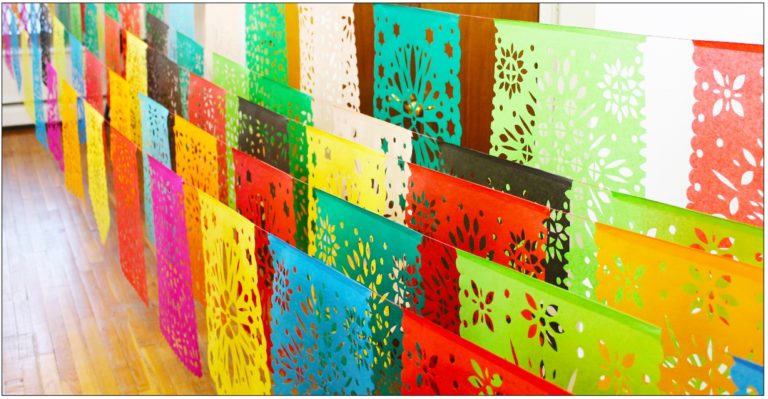 Arts Opening Day
The generosity of our Spring Gala supporters is deeply appreciated and underwrites the care of our gardens and our arts programs, including former Artist-in-Residence Blanka Amezkua's site-specific installation in Armor Hall and a live performance by Pigeonwing Dance. Both will be featured at the Arts Opening Day on Saturday, May 21.
Learn more
Ailey II: Freedom Series
Ailey II, the second company of the world-renowned Alvin Ailey American Dance Theater, presents its program, Freedom Series, outdoors on Wave Hill's Great Lawn on the first day of summer. Ailey II is universally renowned for merging the spirit and energy of the country's finest dance talent with the passion and creative vision of today's most outstanding emerging choreographers. Gala supporters will have early access to tickets for this special event.
Learn more
Gala Co-Chairs
Grayson Rueckert & Pamela Fontaine Salvatore
Benefactors
Sarah & Geoffrey Gund
The Goldberg and Mernick Families
Jennifer P. Speers
Patrons
Cleveland H. Dodge Foundation
Katie Michel
Fleur & William D. Rueckert
Pamela & Paul Salvatore
Richard & Audrey Zinman
Supporters
Lisa & Michael Cader
Ezra Borut & Lisa Cintron
Debevoise & Plimpton LLP
Anne Fredericks & Marc Fasteau
Jeanne Jang & John Park
Samantha & D. Bryce O'Brien
Yehuda & Rebecca Shmidman
Beatrice & Leighton Welch
Friends
James Attwood & Leslie Williams
Frances Beinecke & Paul Elston
Susan & Jonathan Bram
Eleanor Briggs
Robbie Oxnard Bent & David Bent
Phyllis King & David Leonard
Offit Capital
Lexann & Andrew Richter
Grayson & Cleveland Rueckert
Janet & Gilbert Spitzer
Michael J. Shannon
Nina & Michael Stanton
Sabina & Harlan Stone
Nina & Nicholas von Moltke
Cathy & Stephen Weinroth
Elizabeth Yienger

Tonight's Event Partners
Catering by Great Performances
Florals by Wave Hill Horticulture Department
Lighting by Pegasus Productions
Photography by Sarah Merians
Valet Parking by Parking Productions