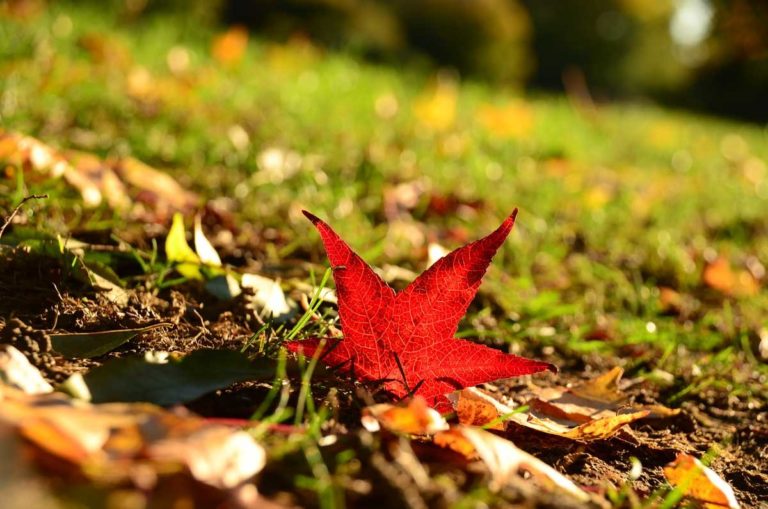 Familiar Fall Foliage at Peak Color
Familiar Fall Foliage at Peak Color
November 4, 2021
Shorter days and cooler nights signal plants to prepare for winter. Autumn, an important transitional time, is when plants start relocating resources. Water and sugars flow out of leaves down into the roots for storage and use during the long winter. Before the leaves fall, they showcase a canvas of mottled oranges and yellows, brilliant reds or dark and iridescent purples. Pigments, much like watercolors, already existed in these leaves—with the depletion of green pigment (chlorophyll) we now can see the orange or yellow. Red pigment is produced during the process of leaf senescence (leaf decay). The combination of pigment and reflected light produces a wider array of colors, like auburn and purple.
Peak leaf color can be enjoyed throughout our five boroughs and beyond, in your home neighborhoods, schoolyards and local parks. Here are some familiar woody species—trees, shrubs and vines—that are easy to spot.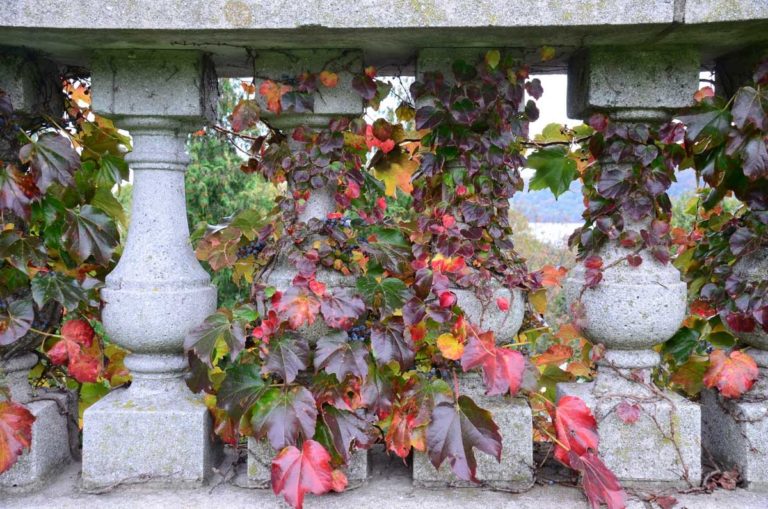 Parthenocissus tricuspidata (Boston Ivy)
Crawling up brick facades, Boston ivy transitions from green to deep red with leisurely elegance. This woody vine will sometimes have two different leaf shapes on the same plant. The simpler, rounded-lobe leaf is juvenile foliage and as it ages will take on the more dramatically edged shape of a mature leaf.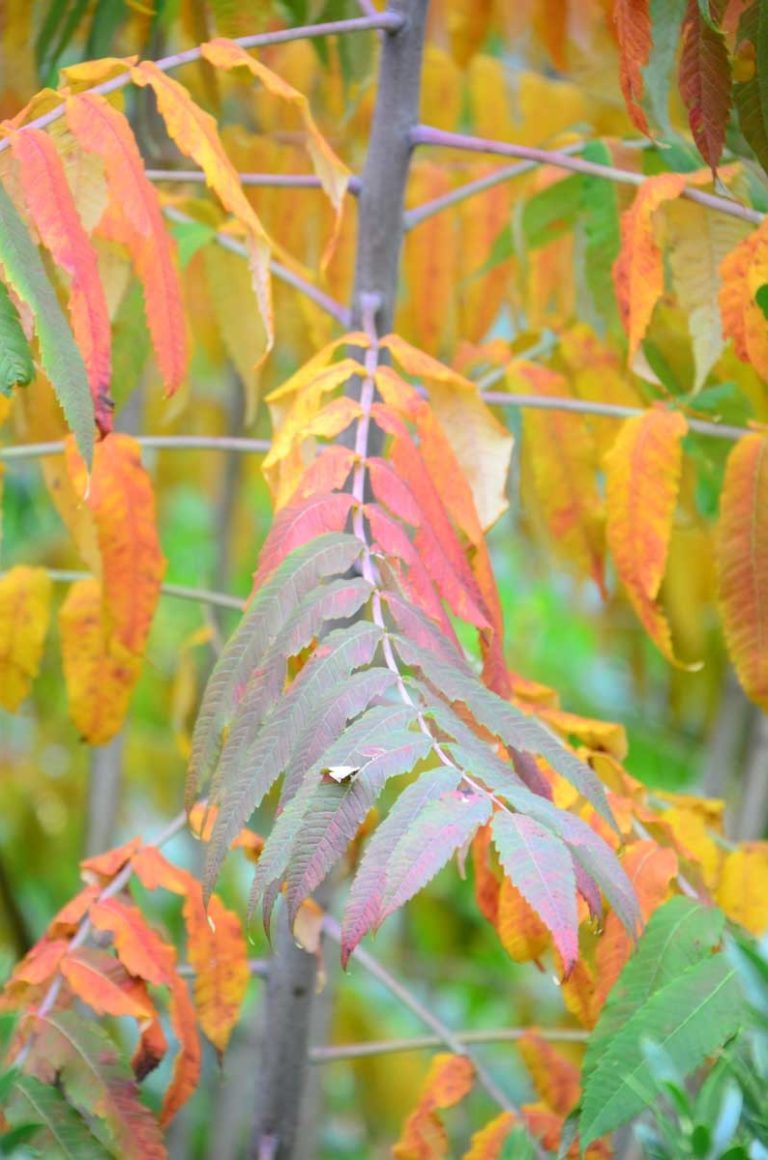 Rhus glabra (Smooth Sumac)
Found in native plant gardens, forgotten lots and at the edges of highways, sumac produces vibrant oranges and reds. It happens to be the only plant on my list that produces a compound leaf—a single leaf comprised of many leaflets. The true leaf is attached to the woody stem with a petiole, a handle of sorts. Other identifiable traits: clusters of fuzzy red berries. Another familiar sumac, Rhus typhina (staghorn sumac), has recognizable fuzzy branches.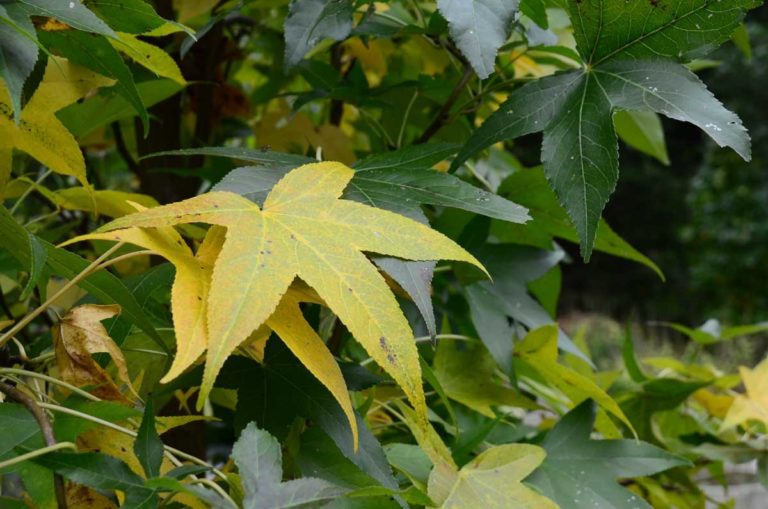 Liquidambar styraciflua (Sweetgum)
Another native species, this popular street tree produces golden-yellow to robust purple colors. Like the palms of our own hands, its leaves have five points. Other identifiable traits: spiky globular fruits.
Sweetgum is also featured at the top of this journal entry. Some of the most vibrantly colored leaves are found on the ground.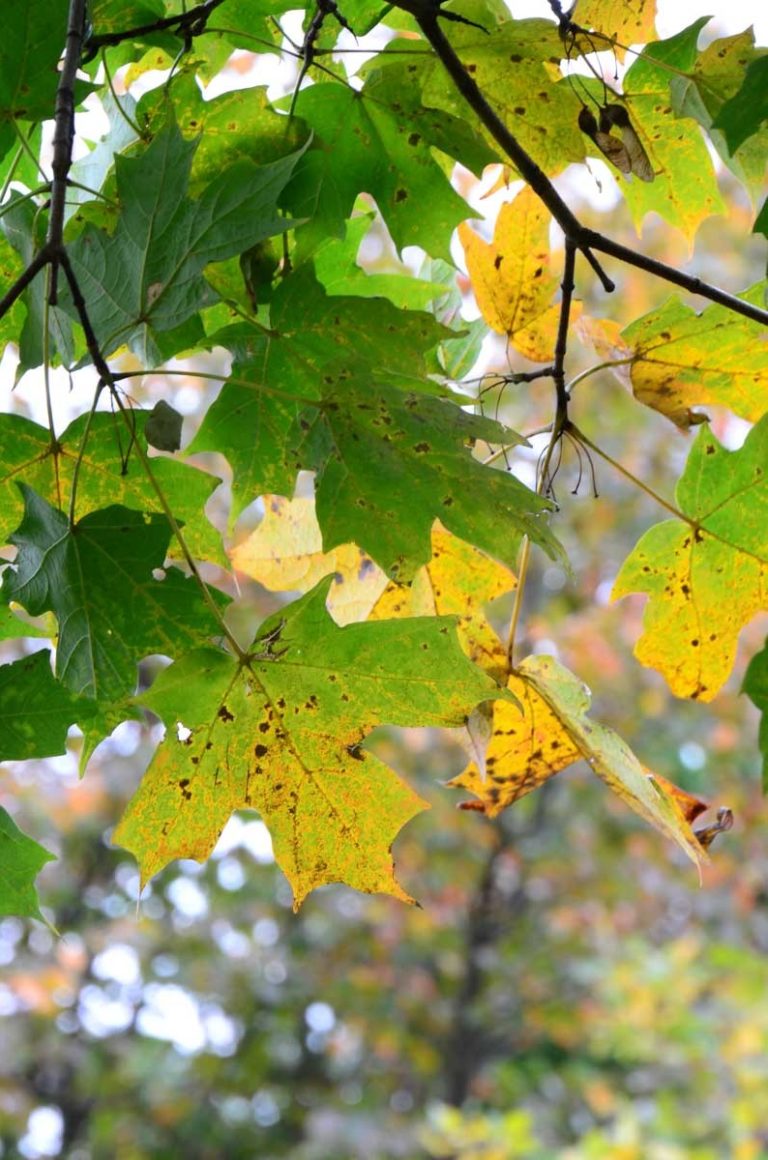 Acer saccharum (Sugar Maple)
Burnt-orange palmate leaves adorn these stately trees. While other woody species may have either an opposite or alternate leaf arrangement, all maple leaves line up along their branches opposite one another. Other identifiable traits: samara (seeds with wings). The bark of older specimens seems to peel away from the trunk.
As you walk around enjoying the weather this autumn, engage all your senses. Slow down to take in more—you might encounter something wonderfully familiar or startlingly new!
Jess Brey,
Ruth Rea Howell Senior Horticultural Interpreter
With this article, we are delighted to share that In the Garden Now by Jess Brey, Wave Hill's Ruth Rea Howell Senior Horticultural Interpreter, frequently includes her photos. Jess views photography as an important element of storytelling and looks forward to sharing her perspective.