A Lavish Succession of Blooms
Enclosed by a rustic cedar fence, inspirational plantings of hardy and tender perennials, annuals, bulbs and shrubs bloom in lavish succession.
Starting in 1969, what was then a formal rose garden underwent a transformation that was inspired by the Arts and Crafts gardening style, popular in the late 19th and early 20th centuries. The Flower Garden as we know it today displays an informal tapestry of vintage and modern perennials, annuals, shrubs and tender exotics.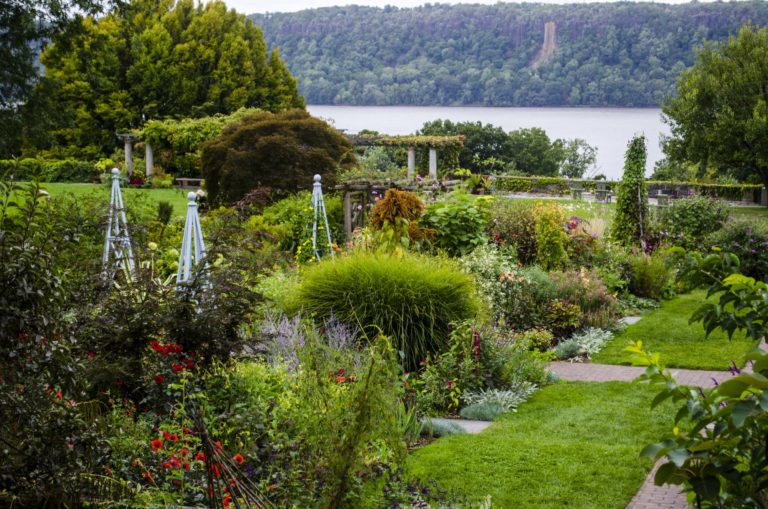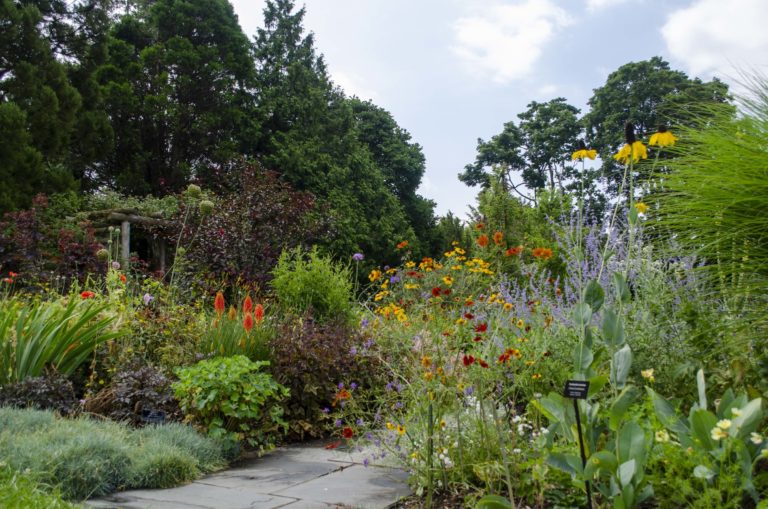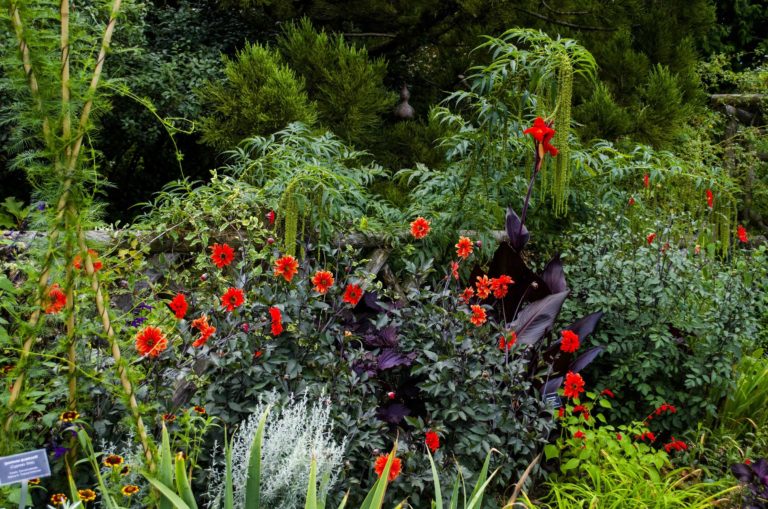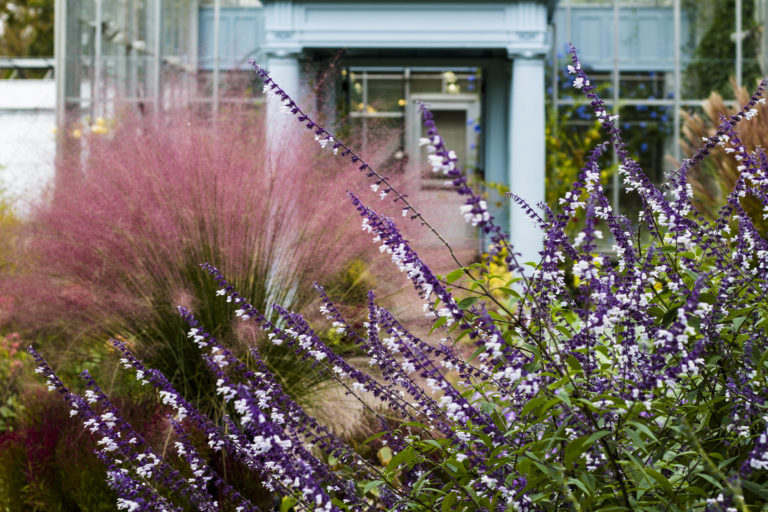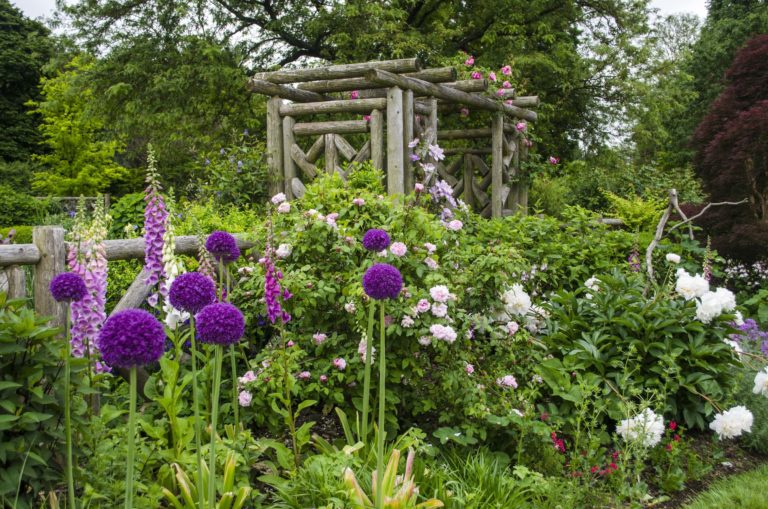 The considered use of color is a hallmark of the Arts and Crafts gardening style, and in this garden, each planting bed features its own subtle color theme.
In addition to inground plantings, the Flower Garden includes container-grown plants, especially as its center, where seasonal changes add interest to the symmetry of the space.
During a recent summer season, a giant elephant ear (Alocasia macrorrhiza 'Solid Gold' (sometimes listed as 'Lutea') was the centerpiece.
Its symmetrical layout, clearly visible from above, enhances the harmonious feeling of the Flower Garden.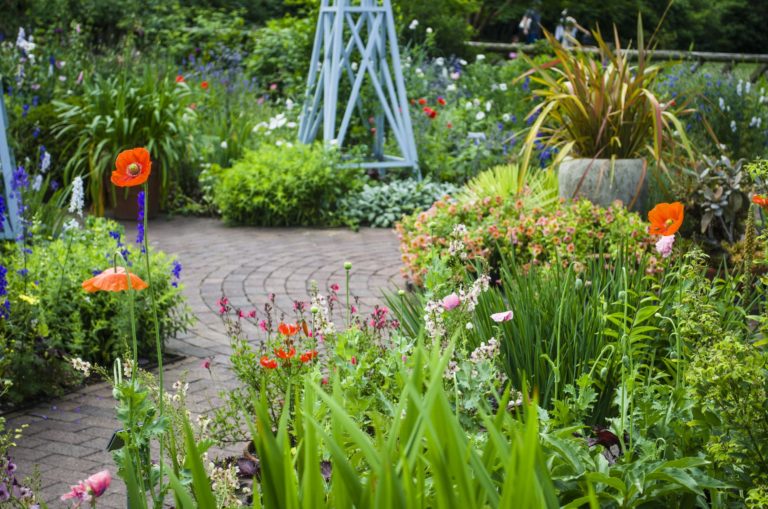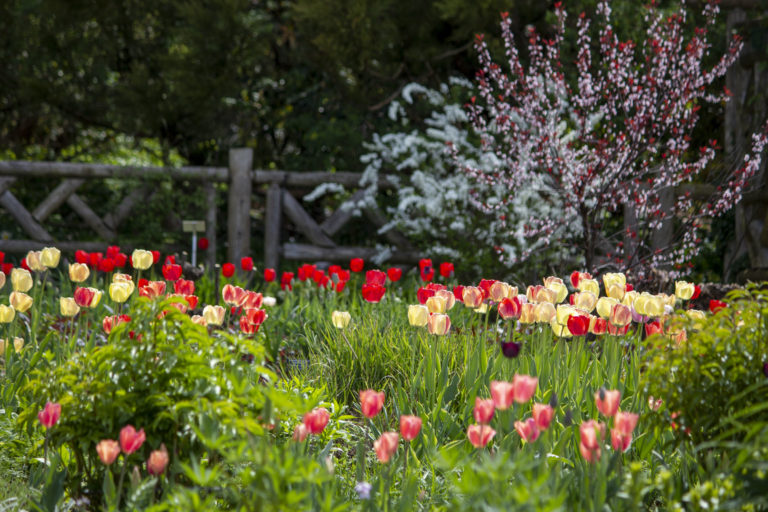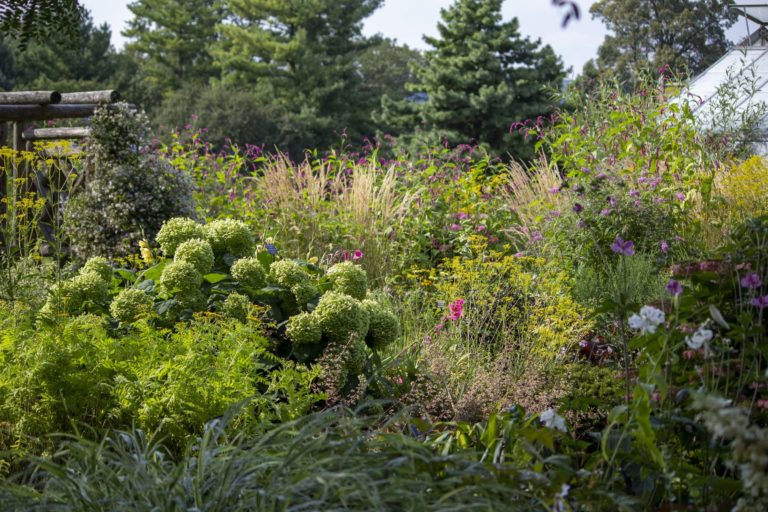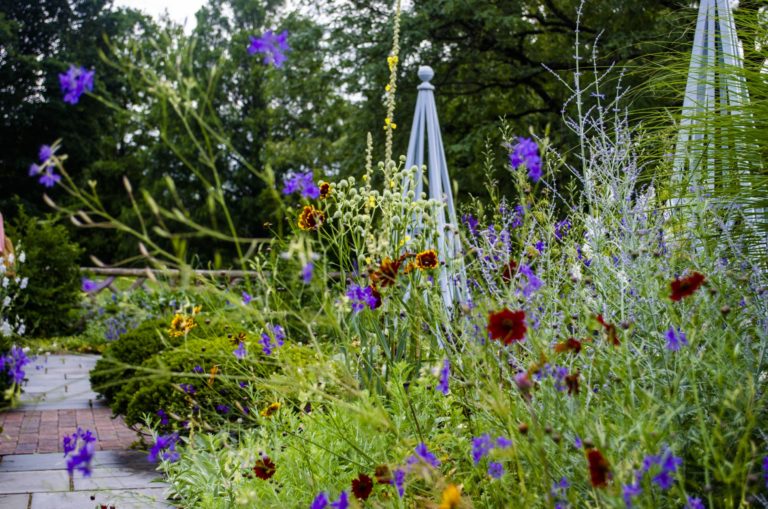 Originally a rose garden, the Flower Garden features form as much as color. Most of the space is planted up with annuals, the rest shrubs or perennials, allowing the gardener responsible for the space to shape its look and feel.
More on the Flower Garden